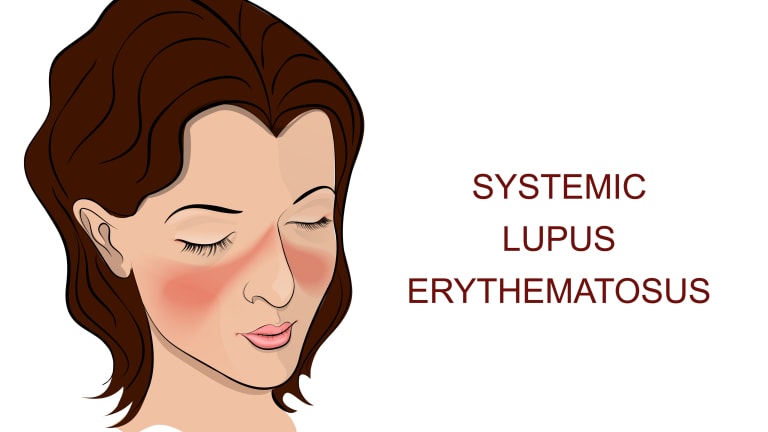 Could Stelara be the Next Treatment for Systemic Lupus Erythematosus?
Lancet study demonstrates Stelara appears very effective in treatment of Lupus
by Dr. C.H. Weaver M.D. 11/2021
Dr. Ronald F van Vollenhoven and colleagues have reported in the medical journal Lancet that Stelara (ustekinumab), an interleukin-12 and -23 inhibitor, when added to usual therapy in systemic lupus erythematosus (SLE) patients, provides additional therapeutic benefit after 6 months of therapy.
About Stelara
Stelara® is a biologic medication that targets an overactive immune system by blocking two interleukin (IL) proteins, IL-23 and IL-12, which may play a role in inflammation. By blocking these proteins, stelara® may help reduce the inflammation that causes both the joint and skin symptoms. Stelara is currently approved to treat plaque psoriasis in adults and children who are at least 12 years old, psoriatic arthritis, and Crohn's disease. 
The study reported the results in ANA positive, adult SLE patients with moderate-to-severe disease activity who were treated with standard SLE therapy with or without stelara for 6 months. Importantly the study participants were stratified according to skin biopsy, nephritis, baseline medications and SLEDAI-2K scores.
The primary endpoint of the clinical study was a SLEDAI-2K responder index-4 (SRI-4) evaluated at week 24. Of the 102 SLE patients enrolled and treated thus far on the study the week 24 SRI-4 response rate was almost double with the addition of stelara. Overall 62% of stelara treated patients responded to treatment compared to only 33% of SLE patients receiving the standard therapy. Importantly side effects were similar in both groups of patients and there were no deaths or opportunistic infections.
Treating Autism: How Omega-3 Fish Oil Helps
Reduced social contact and the performance of repetitive activities are two behavioral traits that are altered in the neurodevelopmental condition known as an autism spectrum disorder (ASD).
Reference: