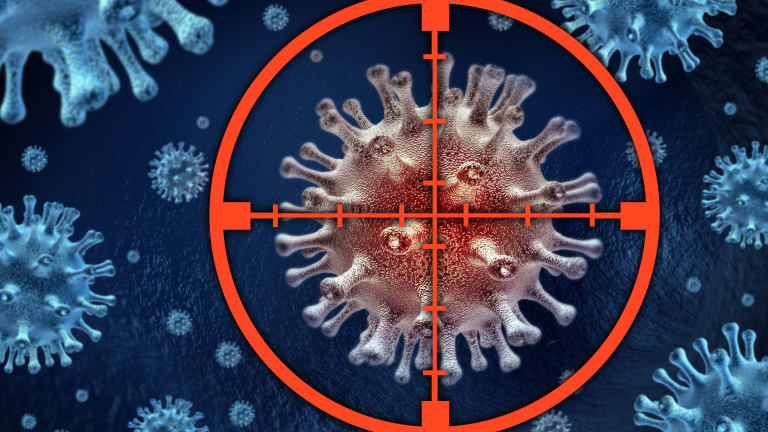 Cancer Immunotherapy May Be Safe for Rheumatology Patients
Doctors begin to explore safety of cancer immunotherapy drugs in patients with lupus and rheumatoid diseases.
by MedMaven Updated 08/21
According to a recent report online in Arthritis and Rheumatology newer cancer immunotherapy medications may be safe for some patients with underlying rheumatologic disease.
According to the report patients with rheumatalogic diseases who later were diagnosed with cancer were prescribed immune checkpoint inhibitors (ICIs), only 38% had a flare of their disease or severe immune-related adverse effects (IRAEs) and were not at greater risk for such complications than were people in the general population.
In order to evaluate the impact of ICIs the investigators reviewed medical records to identify all patients who received immune checkpoint inhibitor therapy who had preexisting rheumatologic disease at The Mayo Clinic, Rochester, Minnesota, between 2011 and 2016.
Sixteen patients were identified with rheumatologic diseases the most common being rheumatoid arthritis, polymyalgia rheumatica, Sjögren's syndrome, and systemic lupus erythematosus. The most common cancer was malignant melanoma, followed by pulmonary malignancies and non-Hodgkin lymphoma. Overall 6 patients (38%) had an IRAE or flare of their rheumatologic disease, and for two of them, effects were mild. All responded well to glucocorticoids and therapy discontinuation.
The study clearly has limitations; its small, non-randomized and observational in nature but is none the less useful. Immune checkpoint inhibitors were introduced in 2011 and are now used to treat a variety of cancers and represent a major advance in cancer treatment. Learn more about checkpoint inhibitors here:
Treating Autism: How Omega-3 Fish Oil Helps
Reduced social contact and the performance of repetitive activities are two behavioral traits that are altered in the neurodevelopmental condition known as an autism spectrum disorder (ASD).
This study is one of the first to show that the immunotherapy may at least not hurt cancer patients with preexisting rheumatologic or autoimmune disease and indicate that if someone with preexisting rheumatologic disease had advanced malignancy they should not be precluded from a trial of ICI therapy. The study author Dr. Thanarajasingam concluded that "based on our observations, immune checkpoint inhibitor therapy should be considered in select patients with pre-existing rheumatologic disease."
Reference:
Arthritis Rheumatol. Published online January 24, 2018. Abstract