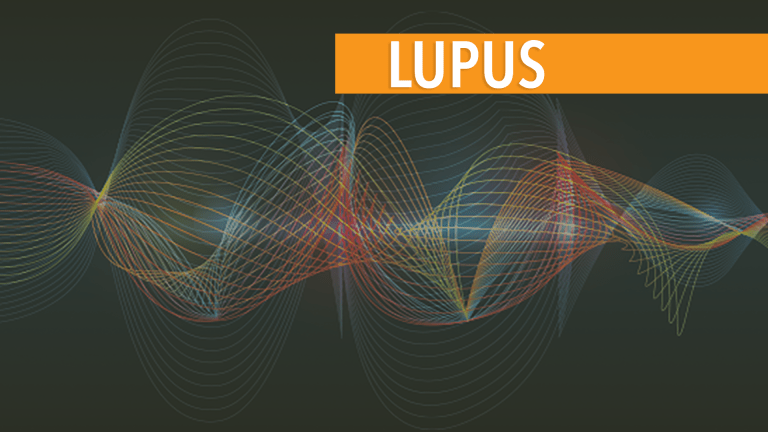 Becoming a Practiced Patient A Guide to Living Well With a Chronic Illness
With rheumatoid arthritis, lupus, and Sjögren's syndrome, Marie Barry offers tips for living with chronic illness.
by Dr. C. H. Weaver M.D. Updated 09/21
When you're living with a chronic disease, managing your health is a complex and often daunting task. You may feel better prepared for the challenge if you're educated about your diagnosis and treatment options and take an active role in making decisions about your care. In doing so you become what's known as an empowered or practiced patient; this means that you learn about your diagnosis, ask important questions, and work with your healthcare team to choose the treatment that's best for you. After all, you're an individual, and your healthcare should suit your unique needs—with patient empowerment you have the ability to make sure that it does.
Marie Barry of Menlo Park, California, has put patient empowerment to work as she's managed three chronic diseases: rheumatoid arthritis (RA), lupus, and Sjögren's syndrome. Because there is no cure for any of these autoimmune diseases, Marie's best chance of living a full and active life has been to effectively manage her symptoms. She credits her success to becoming a practiced patient, which she's learned to do since diagnosis more than a decade ago.
From Overwhelmed to In Control
The road to empowerment has been a steady process for Marie, an industry consultant in biotechnology and pharmaceuticals. At the time of diagnosis, she admits that she was anything but a practiced patient. "I was out of control, seriously, at the beginning," Marie says. "I went from being well and fast and mobile and very on top of everything in my life to sometimes needing help getting out of bed in the morning, getting dressed, driving long distances," she explains.
Initially, Marie says that managing RA, lupus, and Sjögren's was "overwhelming," as she struggled to cope with symptoms and manage medical appointments, medications, and side effects. "The first two years were awful," she says, and describes living with chronic disease—or, in her case, three chronic diseases—as "a big management issue."
For example, Marie has taken as many as 12 drugs per day, which is an organizational as well as a side-effect management challenge: "Not only was I dealing with the diseases, but also the side effects of the drugs," she explains. Furthermore, she says that when it comes to changing drugs and dosages and managing side effects, "There's a lot of trial and error."
Rather than allowing the logistics of living with chronic disease continue to overwhelm her, Marie began to get organized—a process by which she's become a practiced patient. She began keeping Excel spreadsheets to manage all data associated with her health. "That gave me comfort," she says, "because I could put everything down on paper and try to figure out patterns and what to report to my doctor." As well, Marie started a diary in which she described her good and bad days, unusual occurrences, and reactions to medications.
Marie says that these tools were her "first baby-step in self-management" and that putting information on paper—such as types of medication, dosage, and how she was feeling—helped her start to make sense of how to manage her diseases; she then began to feel that she had some control. "One of the biggest realizations when you're newly diagnosed is trying not to feel like a person caught in the whitewater," Marie says of the importance of taking an active role in your healthcare.
The information Marie recorded was also useful when she discussed treatment with her doctors, as her records helped them determine what was working, what wasn't, and how to avoid severe side effects. As well, by tracking trends in her health, Marie could make personal choices to help manage her health, such as avoiding behaviors that caused pain and fatigue.
From the sense of control that Marie gained with her spreadsheets and diary, she took another step in empowerment when she realized that she could approach her medical appointments like business meetings. "I had been a businesswoman my entire career," she explains, "and why not treat my doctors' appointments as I would an important business meeting?" Marie says that with this realization, she began entering each appointment thinking I know what I'm doing here.
Marie's business-like approach included creating a list of five topics to discuss at her doctors' visits. She ranked these in order of importance (beginning with most important) to make sure that her biggest concerns were addressed within the allotted time. As well, she sought out trustworthy sources of information about her diagnoses to gain a better understanding of the diseases and available treatments. "I read everything I could about [RA], then lupus, then Sjögren's," she says.
Marie says that in addition to helping her feel more in control, her business-like approach made her a more effective manager of her healthcare. "I look at my role as quarterbacking for my care," she says. This involves making sure information is shared between all her providers, as coordinating treatment—especially with multiple diagnoses—is an important part of healthcare management.