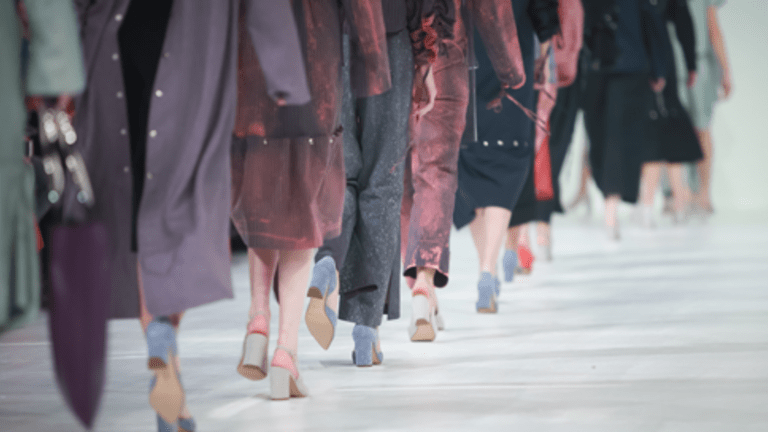 Women with Rheumatoid Arthritis Get Fashionable
What to wear if you have rheumatoid arthritis?
Women with Rheumatoid Arthritis Get Fashionable
by D.Z. Stone
When it comes to clothing, women with rheumatoid arthritis (RA) are no longer banished to yesteryear's frumpy polyester stretch pants and dowdy housedresses. From boho-chic to classic, men's wear–inspired sophistication, contemporary fashion offers both style and comfort—and women with RA want more of it.
Women living with RA shared their insights into the role that fashion plays in their lives, as well as their unique needs and favorite finds, during a recent Facebook conversation among members of CreakyJoints, the world's most popular arthritis community.
The following are just some of the comments that describe how women living with RA are embracing fashion and overcoming challenges.
Women living with RA want wardrobe essentials they can dress up or down that can take them from day to evening with a simple change of accessory and a pop of color.
Layering is key, and leggings, jeggings, and yoga pants are pivotal wardrobe essentials. The fabric of choice is breathable cotton; or, in the words of community member Cassie Weaver, "stretchy, stretchy, stretchy."
Member Nicky Knight says these comfortable basics are her "every day, go-to items," and Tammy Kolbe is a fan of the versatility that these active-wear staples provide: "They're comfy and I can wear them in public," she says, noting that long sweaters and tunics provide welcome, full coverage.
Women also pair the ubiquitous leggings with flowing skirts and camisoles, wear tunics with jeggings, and have fun mixing yoga pants with tank tops and hoodies.
Adding accessories to even the most simple outfits can boost style and mood. Tamarae Ellis achieves her casual-chic look by adding "lightweight jewelry, scarves, and hair accessories" to her T-shirts and jeans, while Laurene Hamilton accessorizes to lift her spirits: "I try to use color and add earrings…even at home."
Dresses are also popular. "Knit dresses are my best friend," says Arianna Zander. "I can still feel pretty, but I don't have to deal with buttons or zippers. Just slip it over my head and I'm done! It's easy on my joints and soft and comfy."
Never knowing when she'll be too hot or too cold, Miranda Nelson layers when she wears dresses: "I wear a lot of dresses. In the winter I pair them with cardigans, leggings, and UGGs."
Women living with RA who work in professional settings say that men's wear styling can be an easy and elegant solution at work. "For business clothes, I've gone to men's-style, loose, tailored pants, shirts, and jackets because it eliminates the stockings and high heels," says Karen Finch. Mahua Datta agrees: "I usually wear a man's shirt and trousers since my frozen shoulders don't permit me to pull on even simple knitted dresses."
For swimming and aquatic exercise— top recommended activities for those with RA—CreakyJoints members Kelly Maynard Brooks and Skip Dennis prefer mix-andmatch swim sets that feature a tankini top and sporty boy-short bottom. For those looking for a more feminine look, swim skirts are also an option. Julie Pickard, who just recently purchased a set with a skirt, loves her new find: "Quite modern material and simple pattern—and provides support for the bust."
For Julie and many other women living with RA, the bra can be the most problematic wardrobe staple. "The straps are just too painful," Jewel Jones notes. Hooking a bra in the back can also be difficult for those with aching and stiff hands, which leads many to opt for bras that clasp in front or for strapless or sports bras.
Ultimately, women living with RA want their clothes to reflect their sense of style. "Style is a must," says Angie Bryant Allen. This is especially true for young women with RA, who expect style and comfort and will not settle for the shapeless options of the past.
"I want something in fashion" says Holly Dennett, 24.
Mylene Isabelle Zèle, 29, agrees: "I don't want to be ugly just because I'm sick."
D. Z. Stoneis social media and editorial director for Creaky- Joints, the nonprofit arthritis advocacy organization with more than 55,000 members online, and, according to Facebook, the most popular arthritis community in the world, with 4 million conversations per week. She has published numerous articles in the mainstream media, including the New York Times and Newsday.