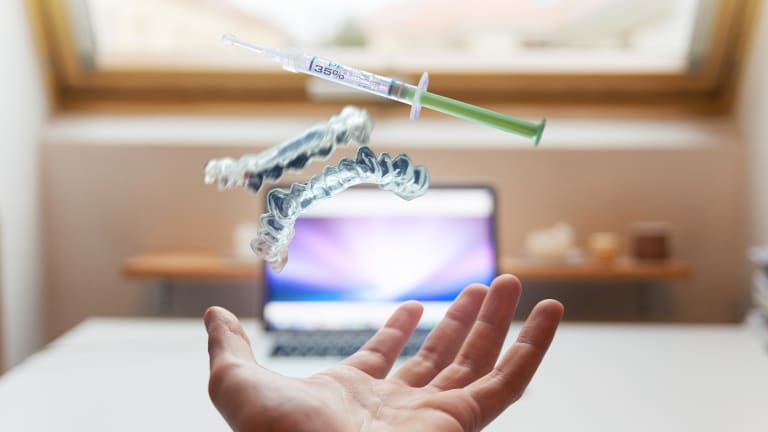 Vaccinations for Patients with Rheumatic Diseases - RA, AS, PSA, SLE.
What patients need to know about vaccination for Coronavirus, Influenza and other preventable infections
by Dr. David Borenstein M.D.​ Updated 10/2021
Vaccination and immunization play an important part in the management of patients with autoimmune inflammatory rheumatic diseases (AIIRD) who are at increased risk for infections as a result of their underlying condition, associated comorbidities, and immunosuppressive therapy, including glucocorticoids and disease-modifying antirheumatic drugs (DMARDs).1
Rheumatic disease patients including those with rheumatoid arthritis and ankylosing spondylitis are at risk for infections compared to a normal population of people. In addition to their underlying disease, some of the therapies used for these conditions [disease-modifying drugs (DMARDs) and biologics] may also increase the risk of infection.
Vaccinations are a well-established means of decreasing the risk of certain infections. However, the characteristics of the vaccine (live versus dead) and the medicines a patient is taking can have an effect on whether the vaccine will be effective. Modification of the immune response by DMARDs and biologics can minimize the booster effect of the vaccine. The timing of administration is also important in getting the maximum benefit.
When a patient starts treatment they should discuss an overall vaccine plan with their doctor and possibly holding off on starting a medication to ensure the vaccines can be effective.6
Vaccinations and AIIRD
Patients with rheumatic diseases may receive live vaccines.
Live vaccines may be safely administered in adult patients receiving prednisone, methotrexate azathioprine, or mercaptopurine according to the Advisory Committee on Immunization Practices (ACIP).1,9,10 All live vaccines, including measles and zoster, should be administered to patients greater than 4 weeks before starting immunosuppressive therapy, except in circumstances where risks outweigh vaccination benefits.8
Patients with rheumatic diseases should avoid close contact with family members or others who have been vaccinated with live vaccines; however, this should not deter any individual with or without immunosuppression from receiving the recommended vaccines.6
Live vaccines are typically contraindicated in pregnant women with rheumatic diseases because the mild infection they produce may affect the fetus.5 Live-attenuated vaccines should also be avoided for 6 months after delivery in mothers who have been treated with biologics during the second half of their pregnancy.1
​Coronavirus
The 2019 novel coronavirus (2019-nCoV) is a new virus that causes respiratory illness in people and can spread from person-to-person. This virus was first identified during an investigation into an outbreak in Wuhan, China and has quickly spread throughout China and to 31 other countries including the United States. Individuals with weakened immune systems such as patients on immunosuppressive medications for the treatment of Rheumatoid Arthritis, Psoriatic Arthritis or Ankylosing Spondylitis might be at higher risk for infection and complications associated with the virus that causes COVID illness. 
Influenza
Influenza "Flu" is a seasonal viral infection that commonly occurs during the winter months beginning in November.
Flu vaccines are generally safe and effective for patients with AIIRD
Compared with the general population, patients with AIIRD have increased mortality and from vaccine-preventable illnesses such as influenza7 therefore patients should receive the seasonal influenza vaccine annually, except in cases where contraindicated. Patients are also advised to receive the flu vaccine before starting immunosuppressive therapy or if they are immunosuppressed.8
Influenza is an inactivated virus vaccine that is appropriate for all rheumatology patients to receive annually. The high dose flu vaccine does offer greater protective amounts of anti-influenza antibodies than standard dose. The guess every year is the type of influenza virus that is included in the vaccine. Different strains are included each year. Some years work better than others. For example, in 2020, the influenza vaccine was 50% effective.
Methotrexate and the Flu Shot
Methotrexate is a DMARD that is used to treat rheumatoid arthritis and spondyloarthritis. This drug can blunt the response to vaccines. That is the case with influenza vaccine. Doctors have looked at whether a temporary discontinuation of methotrexate for 2 weeks after vaccination improves the effectiveness of the seasonal influenza vaccination in patients with RA.
In a direct comparison 76% of the patients suspending methotrexate therapy achieved a response to vaccination compared with only 55% in a continuing methotrexate therapy.  The seroprotection rate following vaccination was higher and the increase in the antibody titer was higher for all four antigens in the group withholding methotrexate than in the group continuing methotrexate for 2 weeks after vaccination. Thus, this study concluded that methotrexate discontinuation for 2 weeks after vaccination improves the immunogenicity of seasonal influenza vaccination in RA patients without increasing RA disease activity.
Patients with egg allergies may receive an egg-free vaccine for active immunization against influenza A and B.9
All children, including those with rheumatic disease, are recommended to receive annual vaccination against influenza. According to a review, no difference in local and systemic tolerability of the flu vaccine was seen among healthy children vs those with rheumatic diseases.2
Pneumococcal Disease
Pneumococcal bacteria can cause pneumonia and other infections. Optimal vaccination against pneumococcal disease consists of the Pneumovax and Prevnar13 vaccine. Vaccination is appropriate for all individuals with chronic diseases and adults over 65 years of age.
Patients with AIIRD who may be starting or are currently receiving immunosuppressive therapy are strongly recommended to receive the Prevnar13-valent pneumococcal vaccine (PCV13) to protect against Streptococcus pneumonia and then the Pneumovax 23-valent pneumococcal polysaccharide vaccine (PPSV23) after ≥8 weeks.8 The timing of pneumococcal vaccination is crucial. If patients with rheumatic disease receive PPSV23 first, PCV13 must be administered greater than 1 year later, whereas if Prevnar is given first, Pneumonvax may be administered only 2 months later.9
Both vaccines are ideally administered at least 2 weeks before initiation of immunosuppressive therapy; however, if vaccination is not possible before starting immunosuppressive medications, the pneumococcal vaccines should be administered as soon as possible and/or when immunosuppression is low. With regard to booster doses for Pneumovax recommendations vary among but revaccination with Prevnar13 is not required.8
The Prevnar13 vaccine is helpful for preventing pneumococcal community-acquired pneumonia Prevnar is usually given first followed by Pneumovax 1 year later. Similar to the influenza vaccine, methotrexate needs to be stopped for 2 weeks after the inoculation. Anti-tumor necrosis factor biologic medications do not need to be discontinued. Other biologics like rituximab and Janus Kinase inhibitors need to be stopped.
Shingles
Chickenpox is a viral infection that was common in children before a vaccine was developed to prevent the illness. Individuals who were exposed to chickenpox are at risk of a reemergence of the virus. This reemergence is called herpes zoster or "shingles." Shingles causes a painful rash that usually develops in a single stripe on one side of the body or face. The condition can affect anyone who's had chickenpox but is most common in older people or those with a weakened immune system. People with immune-mediated conditions such as RA are also at increased risk of shingles.
The U.S. Food and Drug Administration (FDA) has approved two vaccines to prevent shingles: Zostavax and Shingrix. Zostavax is a live vaccine. This means it contains a weakened form of the virus. Shingrix vaccine is a recombinant vaccine. This means vaccine manufacturers created it by altering and purifying DNA that codes for an antigen to produce an immune response to fight the virus. The Shingrix vaccine as the preferred option whenever possible. Shingrix is more effective and likely longer lasting than the Zostavax vaccine in preventing shingles. effective in preventing postherpetic neuralgia. Patients should discuss the role of the "shingles" vaccine with their physician.
Shingrex is recommended for immunocompetent adults aged ≥50 years old.
Shingrex is recommended forimmunocompetent adults previously vaccinated with Zostavax.
Persons with a history of herpes zoster. Herpes zoster can recur. Adults with a history of herpes zoster should receive Shingrex. If a patient is experiencing an episode of herpes zoster, vaccination should be delayed until the acute stage of the illness is over and symptoms abate. Studies of safety and immunogenicity of Shingrex in this population are ongoing.
Persons with chronic medical conditions. Adults with chronic medical conditions (e.g., chronic renal failure, diabetes mellitus, rheumatoid arthritis, and chronic pulmonary disease) should receive Shingrex.
Immunocompromised persons. Shingrex is recommended in persons taking low-dose immunosuppressive therapy (e.g., <20 mg/day of prednisone or equivalent or using inhaled or topical steroids) and persons anticipating immunosuppression or who have recovered from an immunocompromising illness.
Keep Current With The Rheumatoid Arthritis Community Newsletter
Pregnancy and breastfeeding. There are no available data to establish whether RZV is safe in pregnant or lactating women and there is currently no ACIP recommendation for RZV use in this population. Consider delaying vaccination with RZV in such circumstances.11
Shingrex vaccination against "shingles"
References: