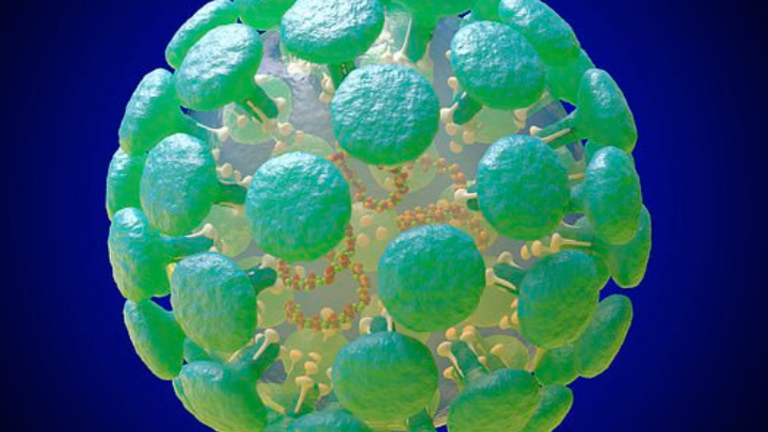 The Coronavirus and Inflammatory Arthritis
What individuals with Inflammatory Arthritis, Ankylosing Spondylitis, Autoimmune diseases need to know about Coronavirus
by Dr. C.H. Weaver M.D. updated 5/20
Medically reviewed by Dr. C.H. Weaver M.D. 8/21
The COVID-19 pandemic has swept through the world impacting every aspect of life creating fear and anxiety while leaving a toll of health and economic devastation which will continue into the foreseeable future. As the virus cycles through society we are facing a new "normal" while we await the scientific biomedical community to develop effective anti-viral drugs, vaccines, and medications to treat the "cytokine storm" which is responsible for the bulk of the mortality associated with the infection.
What is 2019 novel coronavirus?
The 2019 novel coronavirus (COVID-19 is a new virus that causes respiratory illness in people and can spread from person-to-person. This virus was first identified during an investigation into an outbreak in Wuhan, China and has quickly spread throughout China and to most other countries including the United States. Hundreds of thousands of people in the US now have documented infections, and doctors and society are working to understand the disease, develop new treatments, and recommend behavioral changes to reduce the risks of transmission and infection.
Individuals with weakened immune systems such as patients on immunosuppressive medications for the treatment of Rheumatoid Arthritis, Psoriatic Arthritis or Ankylosing Spondylitis might be at higher risk for infection and complications associated with the virus that causes COVID illness. The Chinese government released updated data in March reporting an overall mortality rate of 0.4% which is less than initially reported. (1) Deaths in the U.S. exceed 60,000 but are mostly in NY and in "at risk" individuals.
How does the virus spread?
It is believed that the disease is spread mainly by person-to-person contact, individuals can be infected even if they come in close contact with someone who has the virus. The virus is transmitted via respiratory droplets that are produced when an infected person coughs or sneezes. These droplets can land in the mouths or noses of people who are nearby or can possibly be inhaled into the lungs. The main manner of spread however occurs after touching a surface or object that has COVID-19 on it and then touching one's own mouth, nose, or eyes. According to a recent study published in the New England Journal of Medicine, SARS-CoV-2, the virus that causes COVID-19, can live in the air and on surfaces between several hours and several days. The study found that the virus is viable for up to 72 hours on plastics, 48 hours on stainless steel, 24 hours on cardboard, and 4 hours on copper. It is also detectable in the air for three hours.Although the virus can last on plastic for 72 hours, what's more important is the amount of the virus that remains. It's typically less than 0.1% of the starting virus material. Infection is theoretically possible but unlikely at the levels remaining after a few days. (2)
Key Facts Patients Should Know
What are the symptoms of coronavirus infection in patients with arthritis and autoimmune diseases?
The symptoms of COVID-19 are the same as the general population. Patients being treated with steroids can suppress the development of fever. Common symptoms include:
Fever
Coughing - typically dry non-productive cough
Shortness of breath
Symptoms typically appear within 2-14 days after exposure, although new data suggests that some people infected with the disease are contagious even before they develop symptoms.
Take Preventive Measures
For now patients should undergo the same preventive measures they would for other common illnesses like the common cold and influenza "the flu" Most important is to wash your hands frequently, make sure you cover your cough and your sneezes, stay away from other individuals with respiratory symptoms, and avoid travel to places where there are documented cases of COVID. Avoid crowds and situations where you're likely to be less than six feet from others. (Airborne spread of the virus occurs when an infected individual coughs or sneezes, releasing droplets that can travel three feet. Maintaining a six-foot distance provides a safety margin.)
Can Testing Determine If You Have Coronavirus?
The main symptoms of COVID-19 are similar to the common cold and include fever, cough, shortness of breath, and a runny nose. It's difficult to differentiate COVID-19 from the common cold or flu and currently the only way to tell if someone has coronavirus is through testing with a test available through the Centers for Disease Control and now commercial laboratories. As of April 30 over 3 million people had been tested for the virus in the U.S.
Are all patients at equal risk for infection?
Patients with a weakened immune system may be at greater risk of infection because their defenses against infection are lowered. Blood-related cancers such as leukemia, lymphoma, or multiple myeloma, those undergoing chemotherapy treatment, individuals with more advanced disease, and those with cancer involving the lungs are most vulnerable. Patients over the age of 70 are more likely to develop severe cases of COVID-19, as are those who also have cardiovascular disease, diabetes, or high blood pressure, or are active tobacco smokers.
What should I do if I have symptoms of COVID-19?
Call your treatment center or physician first to report your symptoms. This allows your doctor to determine what evaluation is necessary and where that evaluation should take place. Many cancer centers are directing symptomatic patients to locations to specific locations for testing and evaluation.
Is there a treatment for COVID-19?
Treatment mainly consists of supportive measures to reduce symptoms and respiratory complications similar to the Flu. Researchers are rapidly evaluating medicines in order to determine if any available medications might be helpful in eradicating the disease and new medications designed to target COVID-19 are being developed.
What are Clinics Doing to Protect Patients?
In order to protect patient's clinics are already adopting measures designed to improve patient safety by decreasing the risk of exposure to the virus. They are;
Delaying or deferring non-essential clinic visits.
Using phone consultation or telemedicine appointments when possible.
If clinic or hospital visits are necessary.
Wear a mask or facial covering.
Practice physical distancing.
Clinics are screening for exposures either at clinic entrance or by phone one day prior to visit by checking for fever, cough, and other symptoms.
Minimizing visitors (1 visitor + patient).
Increasing the interval between visits when possible.
Do I risk being exposed to COVID-19 if I come in for treatment?
The steps that hospitals and clinics have taken are designed to minimize the risk of coronavirus transmission to patients, visitors, and staff. Where possible, some centers are offering virtual appointments, in which patients and physicians meet by computer link.
What if I am taking Non-Steroidal Medication?
Non-steroidal Anti-Inflammatory Drugs (NSAIDs) are among the most commonly used drugs worldwide and are widely used to treat a range of musculoskeletal illnesses including spinal disorders, osteoarthritis and inflammatory conditions like rheumatoid arthritis. NSAIDs effectively relieve pain, inflammation, and fever.
Can I continue to take steroids in the COVID-19 ERA?
Is There a Vaccine?
Not yet but researchers are working to develop one. Patients with inflammatory arthritis or autoimmune diseases do however need to get a "Flu shot." In the U.S we are still in the midst of flu season and patients with depressed immune systems are at higher risk, especially if they are receiving immunotherapy, steroids or immunosuppressive medications which reduce immunity.
Products from China?
The production of many medical products, medications and household items of course occurs in China. Currently there is no reason to suspect that packages from China can contain active COVID-19 and medications and other products appear safe The CDC has said there is no evidence supporting the transmission of the disease through imported goods. Currently, it's only known that the spread of the disease outside of China happens between person to person although there is an active investigation of an individual with COVID-19 in Sacramento and no known contact with an infected individual.
The COVID-19 story will continue to evolve on a daily basis – here is a more in-depth resource where updates are posted daily.