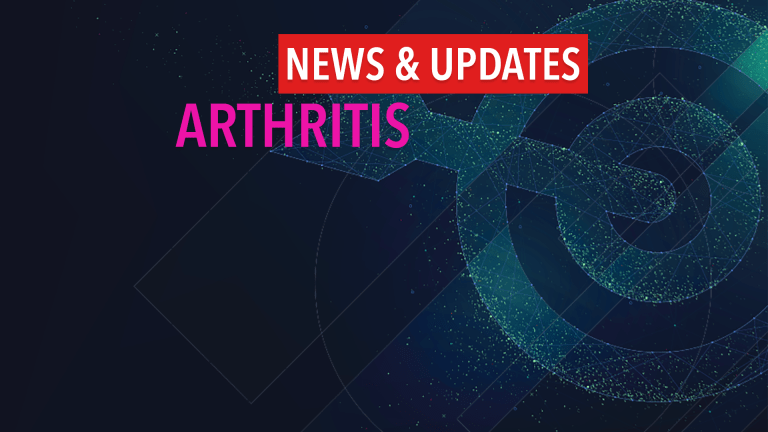 Stopping Medication During Pregnancy May Cause Flares in Autoimmune AS or RA
Patients with active AS or RA should consider the benefits and risks of TNFi therapy during pregnancy with their doctor.
by Dr. C.H. Weaver M.D. 8/2018
The usual advice from rheumatologists to women with rheumatoid arthritis (RA) or ankylosing spondylitis (AS) is that the activity of their arthritis is less if they become pregnant. The thought is that the immune system of pregnant women is less active, resulting in a "remission". Unfortunately, the "remission" would only last for 2 months in the post-pregnancy period.
A recent study suggests that this advice does not apply to all AS and RA pregnant females. A group of 136 pregnant patients with RA and AS were prospectively followed before, during, and post-pregnancy. Of 75 RA patients, 15 patients who were taking tumor necrosis antibody inhibitors (TNFi) discontinued the treatment at the time of the positive pregnancy test. These individuals had a 3 fold increased risk for developing more active arthritis during pregnancy. Initiation of TNFi or corticosteroids resulted in 60% of the 15 having disease control during the 2nd and 3rd trimesters. RA patients who were on pregnancy-compatible disease modifying drugs had mild and stable disease through pregnancy.
Of 61 patients with AS, 24 patients were on TNFi and discontinued the treatment at the time of the positive pregnancy test. Stopping TNFi tripled the risk of developing a flare. Patients with AS without TNFi preconception period had persistent disease activity throughout the pregnancy. In general, AS patients had more persistent disease to a greater degree than seen in the RA patients.
A reassuring study from Scandinavia reports the low risk of birth defects for infants who mothers were treated with TNFi during pregnancy. The study , that included patients with RA and AS among others, had a 4.8% risk of birth defects versus 4.2% in the normal population.
Treating Autism: How Omega-3 Fish Oil Helps
Reduced social contact and the performance of repetitive activities are two behavioral traits that are altered in the neurodevelopmental condition known as an autism spectrum disorder (ASD).
All RA and AS patients with active disease should consider the benefits and risks of using TNFi therapy during pregnancy. Arthritis disease control is an important component to a successful pregnancy. This is an important discussion all patients should have with their physician.
References:
Van den Brandt S et al. Risk factors for flare and treatment of disease flares during pregnancy in rheumatoid arthritis and axial spondyloarthritis patients. Arthritis Res Ther 2017, 19:64 DOI 10.1186/s13075-017-1269-1
Broms G etal: Low risk of birth defects for infants whose mothers are treated with anti-tumor necrosis factor agents during pregnancy. Clin Gastroenterol Hepatol 2016 14:234-41 DO! 10.1016/j.cgh.2015.08.039
David Borenstein, MD
Executive editor TheSpineCommunity