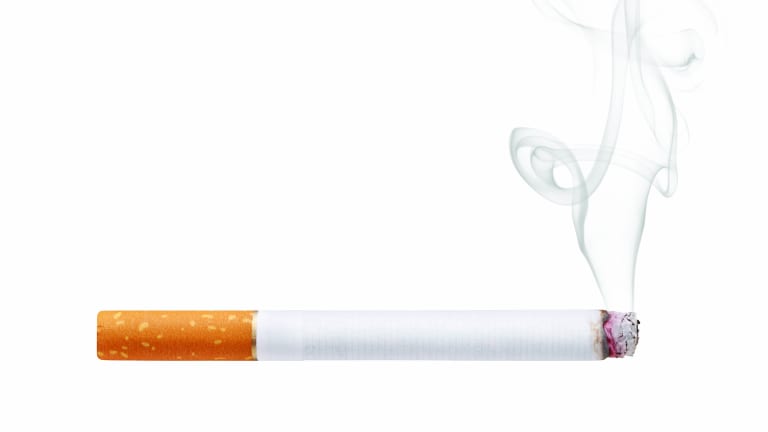 Smoking and RA: A Deadly Combination
According to several studies smokers are more likely to develop RA and suffer more severe consequences.
by Dr. C.H. Weaver M.D. updated 3/2019
Evidence continues to accumulate about the importance of stopping smoking to both reduce the risk and severity of Rheumatod Arthritis (R.A).
In general, patients with RA have a mortality risk about one and a half times that of the general population. RA patients also have higher rates of smoking and other cardiovascular risk factors. In fact, people with RA have almost twice the risk of heart-disease as their same-age peers. RA-related inflammation affecting the arteries is thought to be the reason. Rheumatoid arthritis is considered to be a risk factor for the development of heart disease, and of equal importance to other known risks including diabetes, high blood pressure, elevated cholesterol, smoking, and family history. For this reason, individuals with RA should make an extra effort to eat heart-healthy food, exercise regularly, and avoid smoking.
According to the results of two recent research studies, individuals who quit smoking and maintain their nonsmoking status over a long duration of time have a decreased risk of developing seropositive rheumatoid arthritis (RA).
Smoking has long been recognized as a potentially important risk factor for developing RA, and particularly for seropositive disease, meaning the presence of rheumatoid factor or anti-cyclic citrullinated peptide antibodies. Smoking's influence is thought to result from local inflammation in the lung causing the release of proinflammatory cytokines.
In an attempt to answer the question; does smoking cessation influence the risk of subsequent RA? Harvard researchers analyzed data from the Nurses' Health Study I and II which included over 300,000 nurses who completed biennial questionnaires on multiple aspects of health, and lifestyle.
Overall 1,528 incident individuals with RA were identified 63.4% were seropositive. Individuals who were "past smokers" were 1.36 times more likely to develop RA and this increased to 1.46 for current smokers.
The intensity of smoking also influenced risk. Compared with never smokers, those currently smoking 25 or more cigarettes per day had a 92% increased risk for seropositive RA
No increased RA risk was seen for women whose smoking history was less than 10 pack-years, but those with 10 to 20 pack-years of smoking were at elevated risk for all RA and seropositive although not for seronegative RA. Those whose smoking history exceeded 40 pack-years had a greater risk for all RA and a twofold greater risk for seropositive RA but no increased risk for seronegative disease. The researchers believe that seropositive and seronegative RA are most likely distinct diseases with unique risk factors.
The study authors concluded that "In this large prospective study of women, we observed that sustained smoking cessation reduced seropositive RA risk compared to recent quitters, suggesting that this behavior change can delay or even prevent the onset of seropositive RA."
According to the results of another study published in Arthritis Care & Research, British researchers reported that death rates were more than doubled in smokers with rheumatoid arthritis (RA) compared with those who have never smoked, and that the mortality risk fell significantly each year after quitting.
To study the impact of smoking, researchers evaluated patient records form 5,677 patients with RA from the Clinical Practice Research Datalink (CPRD), a U.K. database of primary care electronic medical records. Overall, individuals with RA were followed for an average duration of 4.7 years. During this time 16% changed smoking status, including 348 current smokers who stopped smoking after a single attempt.
After adjustment for age and sex, the mortality rates for never, former, and current smokers were 16.2, 22.4, and 31.6 per 1,000 person-years, respectively. This translates into about 6 deaths per 1,000 person-years attributable to former smoking, and 15 deaths per 1,000 person-years attributable to current smoking. Key causes of death in smokers were cardiovascular and circulatory diseases and lung cancer.
The results of this study emphasize that smoking cessation programs may be even be more relevant for patients newly diagnosed with RA and smoking cessation should be a priority.
Reference: Joseph RM, Movahedi M, Dixon W, et al. Smoking-related mortality in patients with early rheumatoid arthritis – a retrospective cohort study using the Clinical Practice Research Datalink. Accessed March 28, 2016. Abstract. DOI: 10.1002/acr.22882.