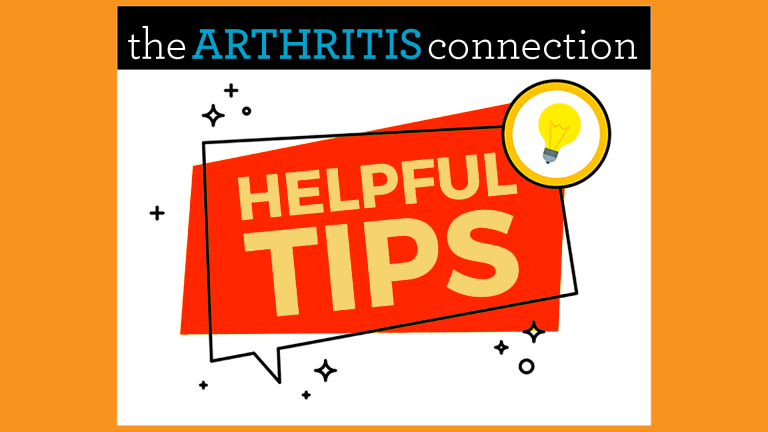 Rheumatoid Arthritis Tips
Look Out Ladies: Rheumatoid Arthritis Tips for the Female Form
As a woman living with rheumatoid arthritis (RA), I've come to learn some invaluable lessons about embracing my femininity and fashion sense without causing myself undo pain and hardship. It's not always easy, but the fact is you can still rock your inner (and outer) fashionista without sacrificing your comfort. Here are a few tips I've learned along the way.
No-Fuss (and Still Fabulous) Hair Styling Saves the Day
Attempting stylish and up-to-the minute trends (sock bun, anyone?) can be difficult for the average lady—and almost impossible if your fingers are swollen and in pain. Hair ties (rubber bands) can be really difficult to manipulate, but there are plenty of low-strain crocodile clips that will enable you to achieve a put-together look. Invest in some clips that allow you to pin back some or all of your coif in a fast and easy way, and you'll feel polished and ready to face the day.
Save the Stockings and Shapewear for Your Good Days
We've all heard horror stories about people grunting and sweating and eventually becoming stuck in their shapewear (I've done it myself!). The mere thought of squishing into one of those contraptions with swollen fingers is a nightmare! If you like to use shapewear under dresses or skirts, be sure you have a backup look that makes you feel just as fierce for the days you don't feel up to the fight. Putting together an outfit in advance that you know you can call on when you need to forgo shapewear will reduce the stress and the frustration that comes from having to say no to your favorite little black dress.
Say Yes to Shoes
What girl can resist a new pair of stand-out shoes? There's no doubt that shoes can be a cute, sexy, fun way to express your personality—but if you are living with RA, they can double as tiny torture chambers for your toes! Although we may occasionally find shoes that look great and are comfortable (the equivalent of the Holy Grail in the shoe world), most of the time we'll need to adapt the shoes that aren't quite there. Insoles, bunion pads, and other add-ons can help you turn good shoes into great shoes! Be aware: these additions may cause your shoe to go down in size, so buy bigger and add padding until you get the right fit.
Treating Autism: How Omega-3 Fish Oil Helps
Reduced social contact and the performance of repetitive activities are two behavioral traits that are altered in the neurodevelopmental condition known as an autism spectrum disorder (ASD).
Exercise
We all know that exercise is good for us, but sometimes it feels like it's doing more harm than good. Low-impact exercise is a great way to stay active without feeling overstrained and overworked. Yoga can be a good place to start; Pilates, Zumba, and ballet stretching are also excellent. These fun, low-impact exercises will keep your body moving and your heart pumping (rather than racing).
Ask for Help
As women, we are often charged with taking on the world in addition to taking care of our kids, our homes, and our families—all before dinnertime. We are multi-taskers and multi-doers, but sometimes we need help—and being comfortable asking for help will go a long way. Asking for help can be the toughest part of the day, but acknowledging that once in a while we can all use a leg up or helping hand will prove beneficial to our mental health.
Stephanie White Braghero is an American woman living in Europe who chronicles the ups and downs of life with rheumatoid arthritis while working, parenting, and living abroad.