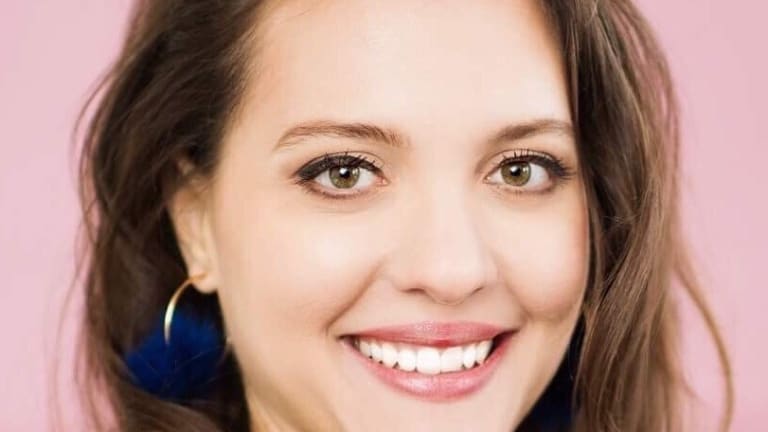 Meditation and Mindfulness: Not Your Ordinary Prescriptions – "Rising Above RA"
Various meditation and mindfulness techniques are shown to help with the emotional and mental aspects of living with RA.
Meditation and Mindfulness: Not Your Ordinary Prescriptions
By Effie Koliopoulos
​
What is Meditation?
According to the Arthritis Foundation, "Meditation is a mind-body practice used to increase calmness and physical relaxation, improve psychological balance, relieve depression, cope with illness, and enhance overall health and well-being."
Several studies throughout the years have shown that the prescription medications given to those with rheumatoid arthritis to treat the symptoms and disease activity, do nothing for the neurological pathways that deal with stress.
Cortisol- the body's main stress hormone and innate alarm system, in high amounts can lead to a cascade of inflammation and pain in the body. If left unchecked this can manifest itself into various autoimmune and autoinflammatory diseases.
Incorporating meditation and mindfulness, can help your body return to a state of equilibrium, reduce pain, improve blood test markers and quality of life.
You don't have to be a professional yogi to begin practicing meditation. Although there are several different versions of mediation- ranging from simple to more advanced techniques, it is easy to find one that can work for you and your lifestyle.
There a many free apps on iOS, Google Play and YouTube videos on the web that can assist you in starting. You can easily find various ones by searching for them.
On the other hand, if you are the type that prefers direct guidance by a professional in either a solo or group setting, be sure to check out your local listings for any class offerings throughout the year.
​
What is Mindfulness?
It is being conscious and aware of the present moment.
Here are some ways to incorporate mindfulness into your daily routine, that can work if you are at home or on the road:
​If you use your mobile device as an alarm clock make sure that when the alarm sounds, you turn it off and do only that
Treating Autism: How Omega-3 Fish Oil Helps
Reduced social contact and the performance of repetitive activities are two behavioral traits that are altered in the neurodevelopmental condition known as an autism spectrum disorder (ASD).
Simply put, as much of an urge it is to check your emails or social media accounts right when you wake, you will feel much better if you let it be a good distance from you for 5-10 minutes. Obviously urgent cases are an exception. In general, technology can cause more stress when overused. So take the time to free yourself from any distractions early in the AM.
​Drink H20 or warm lemon water
Our bodies are filled with mostly water, so it's no brainer that we need it for basic survival. With the medications given to those living with rheumatoid arthritis, it's important to stay well hydrated in order to flush out any toxins and other environmental stressors we come into contact with on a daily basis.
​Light stretching, few deep breaths and express gratitude
This can help you feel more centered, focused and alert. Rather than jumping out of bed to rush out the door, make it a point to set your alarm a little early than you normally would, so you have time to wake your body up. In addition, make sure to give thanks for a brand new day. Stretching in any way that feels comfortable to you, will help ease any stiff, achy joints and muscles.
​Eat a balanced breakfast without distractions and prioritize your day with the most important tasks to be dealt with first
Sometimes you may like to read your local newspaper, look through your emails all while eating and if that works for you- that's ok. However, when our focus is on something else we tend to not pay attention to the way we chew, how much we eat or how our food tastes. Focusing on the present moment, can propel you to become more grounded and focused for the day ahead.
​The takeaway:
It has been shown that these two lifestyle changes can decrease pain and bring a more positive outlook to your situation. While this shouldn't entirely replace your other treatment methods, it can be something to incorporate into the overall plan you already have set in place with your team of medical professionals. Talk it out with your doctor, nurse practitioner or nurse at your next visit. They may be able to link you up with credible resources right in your area as well. It is up to us as the patient, to speak up and inform our doctors that we are interested in learning more coping methods. After all, our health is our wealth and we need to invest in it wisely.
​
Here is to being less stressed, more balanced and learning new ways to cope!
​
-Effie
​
​
​