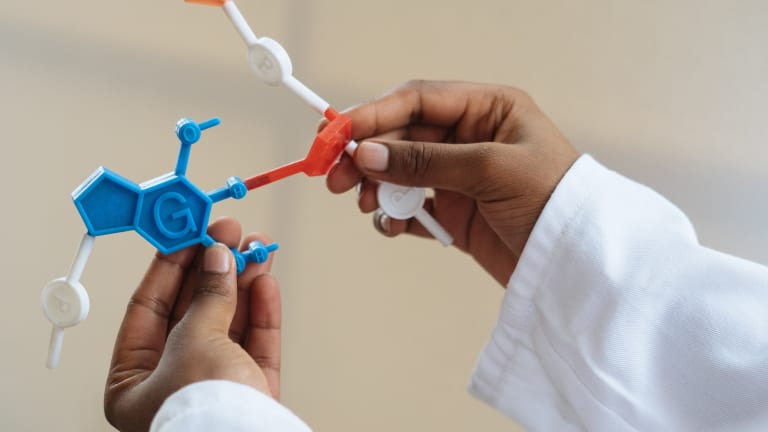 Maintain or Taper Biologic Therapies
Can biologic therapy be tapered in patients with Ankylosing Spondylitis or Rheumatoid Arthritis?
by Dr. David Borenstein M.D. updated 6/2021
A constant question faced by rheumatoid arthritis and ankylosing spondylitis patients is should my therapy be decreased if my disease is doing well? Using the least effective dose could reduce costs and the risk of serious medication side effects which includes infections, malignancies, cardiovascular events, or deaths presumed to occur with continued use of biologic therapies.  In fact, one of the most frequent question asked of me by my patients with AS who are doing well is "Is it possible for me to stop taking my medicine?" 
Recent research highlighted at the 2021 European Alliance of Associations for Rheumatology Annual Meeting (EULAR) directly addressed this question. French researchers presented data on 398 spondylitis patients with good control of their disease who subsequently tapered their therapy over a 12-month period of time. Overall, 83% of patients with AS successfully tapered their tumor necrosis factor (TNF) antibody therapy and the low disease activity state was maintained by 91% of those who continued therapy and by 88% who spaced out the interval between receiving TNF therapy.
The researchers concluded that individuals could remain with stable disease control despite increasing the interval between doses. Although the overall therapy was successfully reduced the impact on bone fusion and erosion was not reported.2
The study results are consistent with other research reports. A meta-analysis (review of multiple studies) previously reported evaluating this specific concern. Studies were included if rheumatoid arthritis or spondyloarthritis patients were in remission or a low disease activity state.  The meta-analysis evaluated 13 controlled trials; 9 in rheumatoid arthritis and 4 in spondyloarthritis. 
Serious infections occurred in 1.7/100 patient-years for those with "tapered" therapy compared to  2.6/100 patient-years in those who maintained a steady dose and no attempts at tapering. There was no difference in the risk of serious side effects or malignancies, cardiovascular events in deaths in RA and spondyloarthritis patients with tapering. 1
The results of these analysis should be reassuring to RA and spondyloarthritis patients taking biologic disease modifying drugs or Janus kinase inhibitors in that those maintaining a steady dose are not at increased risk of severe side effects although the risk of infection was increased and the cost of medication is higher.
In general, the principle of being on the lowest effective dose still holds for the management of RA and spondylitis. However, knowing what makes up effective remains to be determined. It's important to remember that the first goal of therapy is to control disease and prevent irreversible joint damage. Neither tapering study evaluated the impact of tapering on joint damage.
Patients constantly weigh the benefits of their therapy and the risks to decide on remaining on a therapy. In some circumstances, patients feel compelled to decrease effective therapy because of toxicities. These reports that remaining on therapy is unassociated with increased risk of serious adverse events should be reassuring. 
Therefore, a decision about continuing or discontinuing effective therapy has more to do with convenience of no further injections and decreased drug costs as opposed to improved safety. The risk of tapering therapy is the appearance of a disease flare. These parameters need to be considered when making the therapeutic choices for a patient's care. The discussion between the patient and their doctor should be the final determinate pertaining to therapy and frequency of use.
References:
Vinson D et al. Impact of tapering targeted therapies (bDMARDs or JAKis) on the risk of serious infections and adverse events of special interest in patients with rheumatoid arthritis or spondyloarthritis: a systematic analysis of the literature and meta-analysis. Arthritis Rheum Ther 2020;22:97 doi.org/10.1186/s13075-020-02188-x