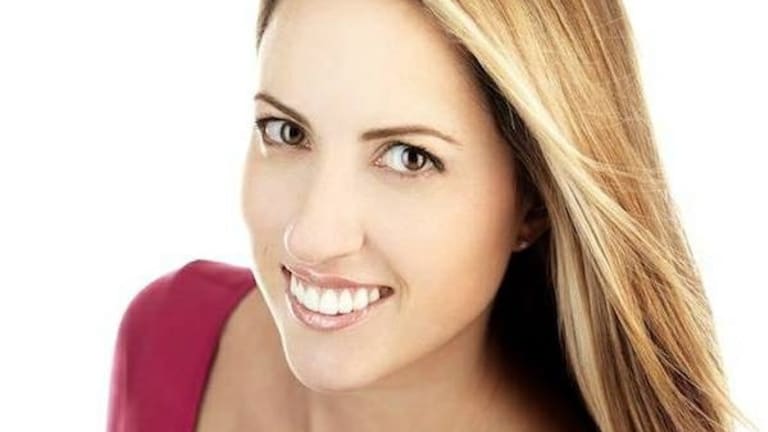 Loneliness, the Internet, and Rheumatoid Arthritis
Allow me to introduce myself — my name is Ashley Boynes-Shuck, also known online as Arthritis Ashley.
I was diagnosed with juvenile rheumatoid arthritis in middle school, and now at age 34 have adult RA (*among other things!)
Over the years/decades, I have, at times, felt incredibly isolated and sometimes-lonely because of my unpredictable and debilitating chronic health issues. My RA has made my life more challenging than I could have ever imagined as a young girl dreaming of big things, and yet, I know that I am not ever alone.
As the author of 3 books, as well as being a blogger and health news reporter, I have found some solace and comfort through my writing. The written word — whether through reading or writing — has always allowed me an "escape" from my illnesses and pain, even if it is just a temporary respite. My other hobbies and interests from birdwatching and astronomy, to traveling and going to concerts, also help. But, for me, perhaps the biggest thing that helps me to feel less alone with my RA are the people in my life. I have an amazing support system "in real life" — my husband Mike, supportive and loving parents, family, and friends. I also do some volunteer work that keeps me involved with my community, and I have 5 pets who I consider to be part of my support system, too.
But, about 10 years ago, I began the online persona 'Arthritis Ashley' along with the coinciding social media accounts, and a Facebook page called Rheum to Grow. I began blogging, writing, and doing advocacy work and public speaking related to life with RA.
People will message me all of the time and thank me, telling me that I inspire them; but the truth is that my work as a writer an advocate in this health & RA space has also been as helpful and inspiring to me as it has to others. I try to handle my illnesses with grace, and find that by openly and transparently sharing my story I may, on occasion, help someone feel less alone. But every day, all of you — my followers and readers, my fellow patients, my fellow warriors —  help me to feel less lonely, too.
I always say, that we are all in this together. Our stories are by no means the same: we may share common symptoms or common diagnoses, but we are each on our own individual path. Our bodies are bio-individually unique, and our life experiences, belief systems, and circumstances may be different, too. But, although we travel on different paths, we are all on this journey together, bearing the burden of RA together, and living our best lives together, being there for one another when it gets tough.
This is why, in an era of social media technology being practically weaponized, I still have a soft spot in my heart for the Internet and social media. The "world wide web" and networks like Facebook, Twitter, Instagram, and, yes, sites like TheRAConnection, have helped me to forge meaningful relationships with other patients and advocates — whether we ever meet in the real world, or not.
So while you may have to navigate the landscape of online haters, bullies, or trolls, remember that, sometimes, that occasional negativity, competition, comparing, or "one-upping" that can occur in the online patient community can often be so very worth it, when you find other helpful, caring, loving, compassionate, empathetic individuals who suffer and triumph as much as you do… humans who share not only your struggles but also your blessings…. people who actually can relate and who, sometimes, just sometimes, who "get it."
For that, I am grateful. So, dear readers, welcome to my blog on theRAConnection, and I hope that reading my thoughts and stories now and then will help you, too, to feel less lonely as you tackle life with rheumatoid arthritis.
Love & light,
– Ashley
​
​