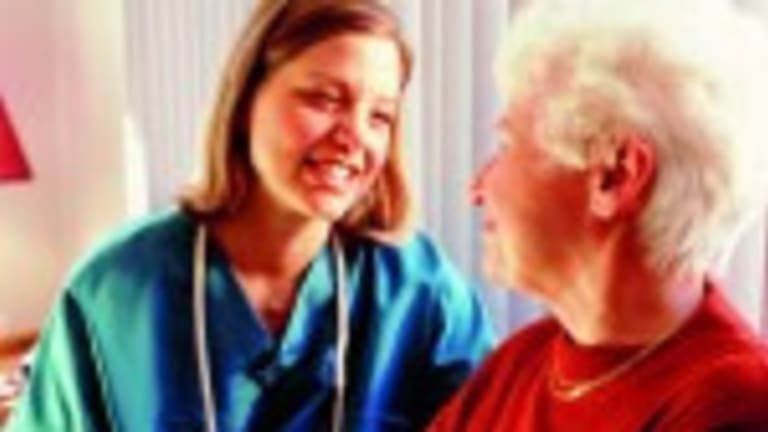 Living with RA: Connect and Communicate with Your Rheumatology Nurse
Living with RA: Connect and Communicate with Your Rheumatology Nurse
Q&A with Linda Grinnell-Merrick, MS, RN, NP-BC

Rheumatology Nursing Society Board Member

Nurse Practitioner

Division of Allergy, Immunology, and Rheumatology

University of Rochester Medical Center
Q: What expertise do rheumatology nurses bring to their relationships with patients?
A: Rheumatology nurses have specialized training in inflammatory diseases and clinical expertise in administering and monitoring current treatments. They provide physical care as well as education to patients and families, assist with coordination of services, and contribute valuable insight on managing disease exacerbation and encouraging health promotion. Nurses strive to provide their patients with personalized and individualized care.
Q: For newly diagnosed patients, what are the key pieces of information that should be shared during a visit?
A: It is essential that patients share honestly how they are feeling. As nurses, we want to know—in detail—what they are experiencing day-to-day:
Do they have a good understanding of their disease or medications?
Have they noted improvement (or lack thereof) in their symptoms?
Are they tolerating treatment and taking medications as prescribed?
Are there any issues with administration of injectable medications (if part of the treatment plan)?
Are they experiencing side effects from those medications?
Have they been diagnosed with any new health problems or experienced infections since their last visit?
If of childbearing age, are they currently using birth control or thinking about getting pregnant?
The answers to these and other questions provide essential information that help guide an individualized, safe, and effective plan of care.
Q: What should patients know about communicating with their rheumatology nurse as their symptoms change or they experience flares between appointments?
A: Because the rheumatology nurse is the interface between patients and other members of the healthcare team, it is important that patients share changes in their health status, including recurrent flares; any increase in morning stiffness, joint pain, or swelling; medication side effects; and infections or new medical problems.
We also want to be sure to know—either at a regular appointment or anytime between visits—if a patient has any issues with treatment coverage or cost. With this information, the nurse can provide tips on managing these issues, as well as advocate treatment changes with other members of the healthcare team.
Q: What are the top three things you want patients to know about what they can do to ensure effective communication and good care planning?
A: First, try to be as clear and concise as possible about what is happening, offering information in as specific a way as possible when relaying your experiences to the nurse. Tell us what has worked before and what is or is not working now. It can be helpful to take a moment to collect your thoughts and write them down prior to calling or coming in for a visit to make sure you cover all of your concerns and questions.
Second, know that nurses want to help you, so please be kind and considerate. So often the nurse ends up taking the brunt of dissatisfaction that patients are feeling regarding their healthcare. Help your rheumatology nurse help you and advocate for you by respecting their commitment and engaging with them in a thoughtful way. Your nurse truly wants what is best for you.
Finally, be an active participant in your healthcare: Learn about the disease, treatment options, and things you can do that will improve your overall health and wellness (like diet, exercise, and medication compliance). If you're feeling overwhelmed, don't forget to reach out for help from family, friends, and healthcare providers.
Linda Grinnell-Merrick, MS, RN, NP-BC*, is a nurse practitioner in the Division of Allergy, Immunology, and Rheumatology at the University of Rochester Medical Center in New York. She has been a nurse for more than 30 years, working in various departments, including medical and surgical units, hemodialysis, peritoneal dialysis, and solid organ transplantation. Linda has found her passion in rheumatology. She is president-elect of the Rheumatology Nurses Society (RNS), was the committee chair for chapter development of the RNS, and founded the first RNS chapter in Upstate New York. Through her affiliation with RNS, she has been providing nursing education across the country. She is currently involved in developing a wellness program for patients and their families in her rheumatology practice.*