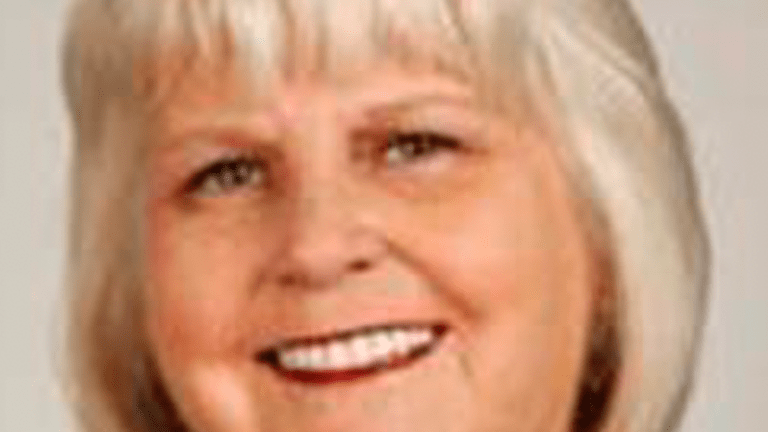 Living and Thriving with Rheumatoid Arthritis - Share Your Story
Women who live daily with RA share their stories and experiences, hoping to inform and inspire others affected by RA
​
Rheumatoid arthritis (RA) is a debilitating autoimmune disease that affects approximately 1.3 million people in the United States, striking women three times more often than men. The disease causes the immune system to attack healthy body tissue, leading to damage to joints and organs. Patients with RA can experience fatigue, joint pain, stiffness, fever, and pain. The impact of these largely invisible symptoms on patients' lives varies, necessitating lifestyle changes and ongoing medical attention.
Despite the many challenges that those living with RA face every day, patients continue to strive to live full, meaningful lives within the "new normal" of the diagnosis. Here, women who live daily with RA share their stories and their experiences, hoping to inform and inspire others affected by the disease.
Sandi Davis, 58 Oklahoma City, Oklahoma
I was in junior high when my knees started to hurt. I remember practicing my flute with my knees slathered in liniment, wrapped in elastic bandages and heating pads. In high school my lower back started hurting when I changed the sheets on the beds and when I stood over the sink to wash dishes. During my senior year in high school, I got strep throat every three weeks. My family doctor would give me a shot of antibiotics, and I would get well and stay well until the medicine quit working.
In 1974, when I was 19, I was diagnosed with rheumatoid spondylitis, strep-sensitive, female variant by rheumatologist Richard Payne, MD. That day changed my life forever.
Dr. Payne's first words about this illness were, "You cry all the time, and you don't know why. You are sick all the time, but no one believes you because you don't look sick. They tell you it is all in your mind, that you are a hypochondriac, and you are faking all this. You are not. You are sick with a disease. It has a name, and we can treat it." That was nearly 40 years ago, and Dr. Payne said I probably had had this disease since I hit puberty because that is when my knees started to hurt.
Since the diagnosis I have taken every non-steroidal anti-inflammatory (NSAID) on the market, every biologic, and pretty much every drug ever used to treat arthritis. I now have permanent kidney damage from the NSAID use and cannot take anything, with the exception of pain medication and occasional steroid shots or dose packs. I have been receiving epidural injections into my lower back to cut some of the inflammation in my spine; but when the shots stop working, I will finally have to undergo surgery on my lower back and neck.
Living with this disease means measuring out energy and prioritizing daily what must be done, what could be done, and what has to wait. I can't do housework; the only exercise I am allowed is aquatic. I used to scuba-dive, and perhaps the biggest blow to me was realizing that I am no longer healthy enough to do that. I had to learn to say no to things I really want to do because the possible consequences outweigh the benefits.
Treating Autism: How Omega-3 Fish Oil Helps
Reduced social contact and the performance of repetitive activities are two behavioral traits that are altered in the neurodevelopmental condition known as an autism spectrum disorder (ASD).
Fatigue is a constant companion, and I can never be 100 percent sure that I can attend anything I plan on doing. No matter how carefully I try to store up energy and baby my back, hips, and knees, I can wake up on the day of the event feeling so awful I know I can't go. I feel like a failure when I stand up a family member, especially because they are so compassionate.
I am a writer, and I pride myself on creating interesting, cohesive stories; but when mental fatigue strikes, I can go back and look at what I wrote the day before and it is gibberish, which is frightening. I must fight depression every time I have to stop doing something because it means the borders of my world shrink a little more.
Despite all of these challenges, I have kept my sense of humor and wonder, and I live a full life. I have experienced professional success in my work as an event coordinator, a movie critic, and a music critic. I have interviewed nearly every A-List celebrity out there, and I've done these things in full-bore RA flares. I have a strong spiritual life, and I try to do as many fun things as I can. I still go to movies and concerts, which stir my heart and feed my soul. I meet my friends for lunch, and we laugh at the things we used to do. I am an important part of my nephews' and nieces' lives, and I take them to movie screenings and concerts so they know that a handicap can be turned into just one more thing that makes me unique.
I love to write, and work and my blogging keeps me looking for topics to write about and stories I have to tell. I also try to have future plans—having something to look forward to provides hope, and that to me is the most powerful drug of all.
Ultimately, there are still so many things I can do, and that is what every woman living with this disease needs to remember. Having RA gives you plenty of time to learn the fine art of exchanging one set of challenges for another. Remember, RA is not a death sentence: you can live, but your life will have different rules.
You can have a personal life. Yes, there are plenty of people who just can't understand—especially if you don't look sick—why you can't do everything you used to, but those who love you will accept what you can do and enjoy life at your side and will help you when you need it.
Finally, don't be afraid to ask for help. That was my hardest lesson and one that provides valuable insight. People want to help. They enjoy being needed. Let them. If you need something, ask for help. Chances are you will get it and you will have made the helper feel good.
No, women with RA probably won't be the Superwomen we would like to be, but we can be Batwomen, using intellect and cool tools to get any job done.
Sandi Davisis a freelance writer for E-Byline, specializing in movie and music reviews and feature stories. Sandi graduated from the University of Oklahoma with a bachelor's degree in radio-TV news and worked for two newspapers, a convention center, and two convention and visitors bureaus; she managed numerous high-profile events before becoming a full-time freelance writer in 2006. She has received numerous awards for her movie reviews, feature stories, and travel writing. Sandi lives with her husband, Kevin, and her two dogs and four cats in Oklahoma City.