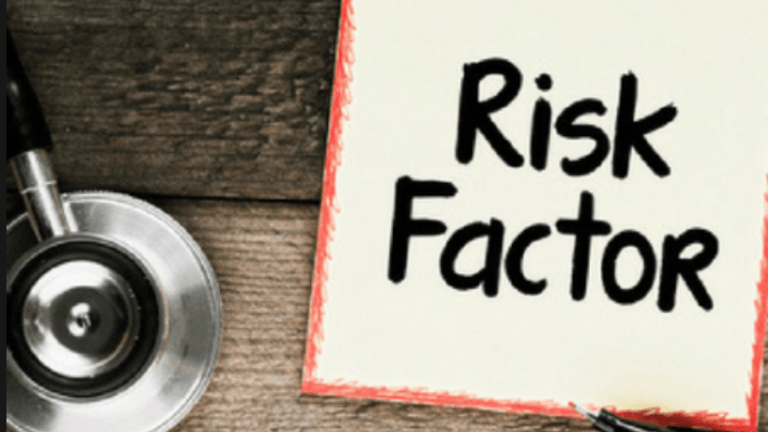 Know The Risk Factors for Rheumatoid Arthritis
It is important to understand that the cause, of Rheumatoid Arthritis (RA) is unknown.
In many individuals with rheumatoid arthritis (RA) it is believed to result from an interaction between genetic factors and environmental exposures. There is however some evidence regarding which individuals are more likely to develop RA and modifiable risk factors that can clearly make RA worse.
Age and Gender: The incidence of RA is typically two to three times higher in women than men and the initial onset of RA, in both women and men, is highest among those in their sixties.
Genetics: There is longstanding evidence that specific HLA class II genotypes are associated with increased risk of developing RA.
Newly Diagnosed with RA? Start here....
Modifiable Risk Factors: Several modifiable risk factors have been studied and include the following:
Treating Autism: How Omega-3 Fish Oil Helps
Reduced social contact and the performance of repetitive activities are two behavioral traits that are altered in the neurodevelopmental condition known as an autism spectrum disorder (ASD).
Smoking: Smoking is the strongest and most consistent modifiable risk factor for RA. A history of smoking is associated with a modest to moderate (1.3 to 2.4 times) increased risk of RA onset and the relationship between smoking and RA is strongest among people who are ACPA-positive (anti-citrullinated protein/peptide antibodies) which is a biomarker of auto-immune activity.
Reproductive and Breastfeeding History: Hormones related to reproduction are potential risk factors for RA.
Oral Contraceptives (OC): Although early studies found that women who had taken OCs had a modest to moderate decrease in risk of RA the most recent studies have not. This may be because the estrogen concentration of currently available OCs is significantly lower than for the pills studied in the 1960s.
Hormone Replacement therapy (HRT): There is mixed evidence of an association between HRT and RA onset.
Live Birth History: Most studies have found that women who have never had a live birth have a slight to moderately increased risk of RA.
Breastfeeding: Almost all recent population based studies have found that RA is less common among women who breastfeed.
Menstrual History: At least two studies have observed that women with irregular menses or a truncated menstrual history (e.g., early menopause) have an increased risk of RA. Because women with polycystic ovarian syndrome (PCOS) have an increased risk of RA, the association with an irregular menstrual history may result from PCOS.
by Dr. C.H.Weaver M.D. updated 07/13/2021
References:
Brooks PM. The burden of musculoskeletal disease–a global perspective. *Clin Rheumatol.*2006;25(6):778-781. PubMed PMID: 1660982.
Silman AJ, Hochberg MC. Epidemiology of the rheumatic diseases. 2nd edition: Oxford University Press; 2001.
Graudal NA, Jurik AG, de Carvalho A, Graudal HK. Radiographic progression in rheumatoid arthritis: a long-term prospective study of 109 patients. Arthritis Rheum. 1998;41(8):1470-1480. PubMed PMID: 9704647.
Masi AT, Maldonado-Cocco JA, Kaplan SB, Feigenbaum SL, Chandler RW. Prospective study of the early course of rheumatoid arthritis in young adults: comparison of patients with and without rheumatoid factor positivity at entry and identification of variables correlating with outcome. *Semin Arthritis Rheum.*1976;4(4):299-326. PubMed PMID: 1273600.
Crowson CS, Matteson EL, Myasoedova E, et al. The lifetime risk of adult-onset rheumatoid arthritis and other inflammatory autoimmune rheumatic diseases. Arthritis Rheum. 2011;63(3):633-639. doi: 10.1002/art.30155. PubMed PMID: 21360492; PubMed Central PMCID: PMC3078757.