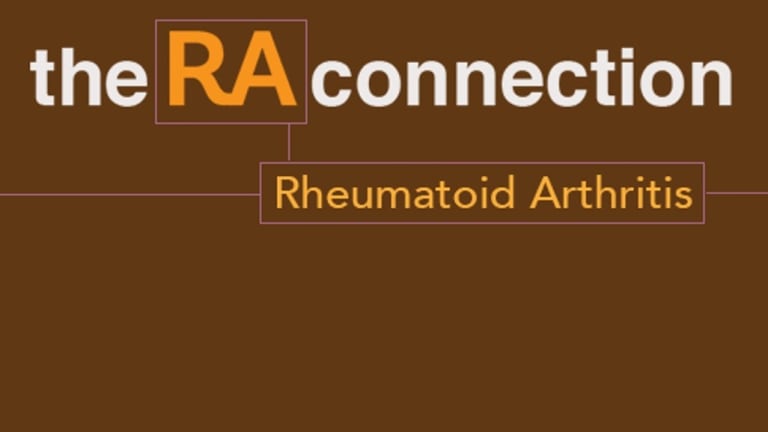 Intravenous Simponi Produces Rapid Response in RA
Intravenous Simponi Produces Rapid Response in RA
Among people with rheumatoid arthritis and an inadequate response to methotrexate, the addition of intravenous Simponi® (golimumab) produced a rapid improvement in symptoms. These results were published in Annals of the Rheumatic Diseases.
Simponi is a type of biologic drug known as a TNF inhibitor. It is given as a subcutaneous (under-the-skin) injection for the treatment of rheumatoid arthritis, psoriatic arthritis, and ankylosing spondylitis.
An intravenous form of the drug has not yet been approved, but researchers evaluated the safety and efficacy of intravenous Simponi in a Phase III clinical trial known as GO-FURTHER. The study enrolled 592 patients with active RA and an inadequate response to methotrexate. Study participants received either intravenous Simponi or a placebo. All patients also continued treatment with methotrexate.
The current report provides information about the first six months of the study.
At week 14, an ACR20 response (at least a 20% reduction in symptoms) was achieved by 59% of patients in the Simponi group and 25% of patients in the placebo group. A benefit of Simponi was observed as early as week two.
Overall rates of side effects were similar in the two study groups. Rates of serious side effects at week 24 were 4% in the Simponi group and 2% in the placebo group.
These results suggest that intravenous Simponi may provide a rapid benefit in RA. The study is ongoing, and will eventually be able to provide longer-term information about safety and efficacy.
Reference: Weinblatt ME, Bingham CO, Mendelsohn AM et al. Intravenous golimumab is effective in patients with active rheumatoid arthritis despite methotrexate therapy with responses as early as week 2: results of the phase 3, randomised, multicentre, double-blind, placebo-controlled GO-FURTHER trial. Annals of the Rheumatic Diseases. 2013;72:381-389.