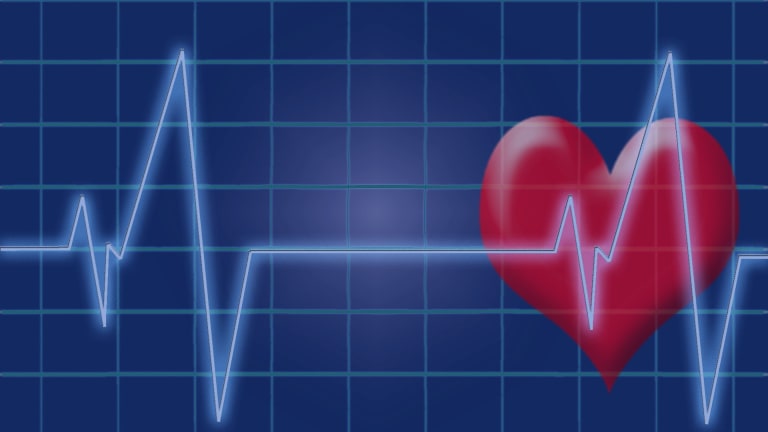 Inflammatory Arthritis & Heart Disease
Research continues to demonstrate that inflammatory arthritis is associated with both "heart attacks" and heart failure.
by Dr. C.H. Weaver M.D. 02/20/2020
Medically reviewed by Dr. C.H. Weaver M.D. 08/09/2021​​
Are individuals with arthritis at greater risk for heart disease?
Yes – Individuals with inflammatory conditions like rheumatoid arthritis (RA), gout, lupus and psoriatic arthritis (PsA) are at increased risk of developing heart disease. Having RA doubles the risk of most heart problems, including heart attack, stroke and atherosclerosis.
According to a 2011 review of 24 studies published in Nature Reviews Rheumatology more than 50 percent of premature deaths in people with RA result from cardiovascular disease.
How does inflammatory arthritis cause heart disease?
Inflammatory arthritis appears to increase the risk of both "heart attacks" and heart failure.
Research suggests that the heart muscle itself can be impacted by inflammation. The condition called myocarditis can contribute to heart failure. In on clinical study having RA doubled the risk of heart failure over a period of 12-15 years.
Researchers believe that inflammatory cells get into blood vessel walls where they promote more inflammation to the endothelium, the innermost layer of blood vessels. The inflammation causes damage to the blood vessel lining, and plaque builds up and are more prone to rupture which can trigger a heart attack.
Inflammation and fatty deposits also narrow the arteries, raising blood pressure and reducing the flow of blood to the heart and other organs.
In a 2015 study British investigators reported that people with RA are more likely to have atherosclerosis than the general population and that they develop it at a faster rate. Plaque is also more brittle and prone to rupture in RA, and more likely to cause a heart attack or stroke. In fact, the risk of ischemic stroke, resulting from a clot in an artery supplying blood to the brain, is nearly doubled in people with RA. Atherosclerosis starts early in the course of RA — often before there are joint symptoms — and progresses rapidly after RA is diagnosed.
Doctors do not believe that inflammation is the sole cause of heart disease in RA patients but inflammation works to exacerbate other known risk factors including high blood pressure, diabetes, hypercholesterolemia, obesity and smoking.
What can arthritis patients do to reduce their risk of heart disease?
First and foremost, keep inflammation under tight control and work to control lifestyle factors known to play a role in heart disease. Lifestyle changes that help to reduce your risk of heart disease, include being physically activity, eating a healthy diet and working with your doctors to minimize medication side effects. And most of all, if you smoke, stop.
What does recent research show?
Sub-clinical Heart Inflammation is Seen in RA Patients
Subclinical inflammation of the heart is common among patients with rheumatoid arthritis (RA) according to Joan M. Bathon, MD, of Columbia University in New York City, and colleagues.
Heart failure is an important factor contributing to cardiovascular disease in RA. Autopsy studies from the mid-20th century identified myocarditis in up to 20% of RA patients. Levels of circulating inflammatory cytokines such as tumor necrosis factor (TNF) and interleukin-6 are predictive of heart failure in the general population, are considerably higher in RA patients.
In order to evaluate whether inflammation would be detectable in RA patients without apparent heart failure, and to see if this correlated with disease activity researchers analyzed inflammatory cell in the heart muscle which are metabolically active and can be detected with a specialized FDG PET-CT.
Treating Autism: How Omega-3 Fish Oil Helps
Reduced social contact and the performance of repetitive activities are two behavioral traits that are altered in the neurodevelopmental condition known as an autism spectrum disorder (ASD).
The researchers evaluated 119 RA patients without cardiovascular disease who had FDG PET-CT scans adequate to assess myocardial FDG uptake. Participants' mean age was 54, median disease duration was 6.7 years, and most were women. Three-quarters were seropositive, and the majority had low to moderate disease activity.
The researchers found that 39% had visually assessed FDG uptake. In addition, the mean uptake was 31% higher among patients whose RA Clinical Disease Activity Index (CDAI) was 10 or higher compared with those whose CDAI was less than 10.
The authors suggested that the "finding that disease activity correlated with FDG uptake supports the premise that achieving low disease activity or remission of RA activity protects not only the joints but possibly the myocardium as well," the investigators observed.
The authors concluded; "although larger studies are needed, the current study supports the hypotheses that myocardial inflammation in RA is related to disease activity, that it may contribute to the increased risk for heart failure in patients with RA compared with controls, and that it may be responsive to step-up therapy." (1)
Heart Disease Risk Can be Reduced in RA Patients Treated With Methotrexate and bDMARDs
Doctors report there is a reduced risk for cardiovascular disease (CVD) among RA who are being treated with methotrexate (MTX) and biologic disease-modifying antirheumatic drugs (bDMARDs).
Recognizing that the effect of concomitant MTX use on CVD risk among patients with RA who are initiating bDMARDs remains unknown, the investigators evaluated 64,218 patients between 2006 and 2015 from the Medicare claims data for their analysis. The investigators found that among bDMARD-treated patients with RA, an overall reduction of 23% in risk for CVD is associated with concomitant MTX use. The effect variee among the different bDMARDs evaluated. (2)
Do any medications increase the risk of heart disease?
Most ironic is that some of the very medications that help control arthritis can raise heart disease risk. On the flip side, some reduce risk. Here's a breakdown of what the research shows so far.
Those that may harm the heart:
Tocilizumab (****Actemra****).** Approved by the FDA in January 2010, this drug for RA remains under scrutiny. "The FDA has required the makers to study its cardiovascular safety," says rheumatologist Daniel H. Solomon, MD, professor of medicine and the Matthew H. Liang distinguished chair in arthritis and population health at Harvard Medical School in Boston. The drug raises cholesterol levels, he adds, so anyone taking it should have her cholesterol monitored, and, if it is high, take statin medications.
Prednisone. This corticosteroid commonly used to control inflammation may oddly enough raise heart disease risk. "Prednisone can cause a worsening of blood pressure," says Boston Medical Center rheumatologist Peter Grayson, MD. "You retain fluids with steroids and gain weight, which can increase heart disease risk even when you're lowering inflammation." You always want to try to be on as low a dose of steroids as possible, says Dr. Solomon. "Steroids have an incredible effect at reducing inflammation. So the goal is to balance the potential benefit on pain and function with the deleterious effects on the heart."
Nonsteroidal Anti-Inflammatory Drugs (NSAIDs). It's not news that these drugs can affect the heart. "The reason that NSAIDs and COX-2 inhibitors raise risk is not entirely clear," says Dr. Solomon. "They appear to have a deleterious effect on the body's ability to keep its blood vessels open, and that raises blood pressure. But they also have beneficial effects on pain. Again, you need to balance the potential benefits and the risks."
Other common arthritis medications offer heart-protective benefits, including these:
Tumor necrosis factor-alpha inhibitors. A 2011 study published in the Annals of Rheumatic Diseases found that patients who took these biologics, such as etanercept (Enbrel), infliximab (Remicade) or adalimumab (Humira), had a reduced risk of heart disease. A 2011 Johns Hopkins study found that RA patients taking TNF inhibitors had a 37% lower rate of thickening in their carotid arteries than those not taking it, says Dr. Giles. However, a study published in the American Heart Journal found that, in elderly patients with RA, TNF inhibitors raised the risk of heart failure. The effect of TNF inhibitors is clearly different on the heart muscles than it is on the arteries, says Dr. Giles.
Methotrexate. This disease-modifying antirheumatic drug (DMARD) is often the first drug given to people with RA. A 2010 British review of 18 studies, published in Rheumatology, found that people with RA taking methotrexate lowered their heart disease risk. "A large amount of research shows that methotrexate can reduce the risk of heart disease," says Dr. Solomon, possibly by reducing the build-up of plaque in the arteries. A current NIH-funded trial is studying the effects of methotrexate on heart disease risk.
Hydroxychloroquine (****Plaquenil****).** A 2011 British review published in *Current Opinions in Lipidology* found that hydroxychloroquine improved heart disease risk factors such as blood sugar and cholesterol levels – though Dr. Solomon notes that the drug is not directly associated with a reduced risk of heart disease.
References:
i.  Xie F, Chen L, Levitan E, Muntner PM, Curtis JR. Methotrexate use and the risk for cardiovascular disease among rheumatoid patients initiating biologic disease-modifying anti-rheumatic drugs. Presented at: ACR Annual Meeting; October 19-24, 2018; Chicago, IL. Abstract 2814.