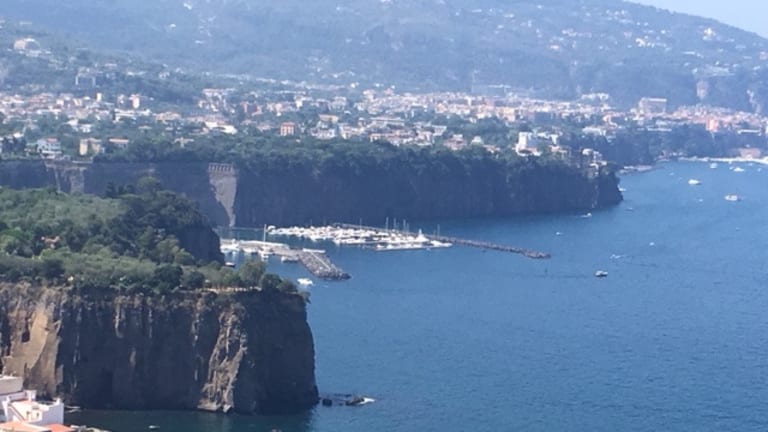 How to Travel With Arthritis or Autoimmune Conditions
Holiday and vacation travel is stressful; planning and preparation can prevent stress & mishaps.
You may not be able to take a vacation from your disease, but you can certainly take a vacation with it! The key to traveling successfully is preparation. A little planning and preparation can prevent a lot of stress and many travel mishaps. Do your homework ahead of time to ensure you have a safe, healthy, stress-free trip.
Before You Travel
Talk with your rheumatologist: If you're considering traveling for work or pleasure, be sure to discuss your upcoming trip with your rheumatologist. He or she may have specific travel advice for you, including precautions regarding medication. It's important to have an open dialogue with your physician regarding travel and the inevitable lifestyle changes that can come with it. Your doctor will have valuable insight regarding your disease status and how it could impact your travels.
Your doctor may have specific instructions regarding medication and may even recommend a daily aspirin to reduce the risk of inflammation or blood clots resulting from prolonged sitting. In addition, you may want to ask your doctor about special prescription medications to make traveling easier. Some things to consider:
Sleep aid
Pain reliever
Prednisone taper in case of a flare
Broad-spectrum antibiotic in case of infection during the trip
You may find that you don't need these medications, but it's good to have them just in case.
Take stock of your current needs and limitations: Take an honest assessment of your current condition, including best-case and worst-case scenarios. Are you having trouble walking? Are you sensitive to hot, cold or damp weather? Do you need to sleep on a special type of mattress? All of these things are factors in determining where and when you can travel. Let your condition dictate your travel choices—so that your travel choices are less likely to exacerbate your condition.
Research: Research your travel destination so you can plan accordingly. Find out as much as you can about your destination and the details of your trip—including transportation, food, climate, sights, and more. This will help you to create a realistic plan for managing your condition during travel. Some people even go so far as to create a daily schedule—including time for a nap and a list of activities your family or friends can participate in during your daily nap time.
Choose a suitable destination: If you're choosing the destination, choose accordingly. A few tips:
Choose a destination with a climate that won't aggravate your symptoms.
Consider an all-inclusive resort so that you have easy access to everything you need.
Choose a destination with reliable, accessible local transportation.
If you think you might need medical care during travel, choose a destination where you will have access to safe, reliable, quality medical care.
Is your rheumatologist open to your calling him/her outside of office hours in case of an emergency?
Choose an off-season destination to avoid the added stress of crowds.
Plan according to your personal needs: You know yourself and you know your RA symptoms and triggers. Build your travel around your needs. A few things to think about:
Timing: Travel at a time of year that is best for you. If you are prone to flares during certain seasons, avoid traveling then. If stress exacerbates your symptoms, avoid the stress of busy holiday travel.
Activities: You know your own abilities and limitations. Plan accordingly. Walking through Disneyland or countless museums and exhibits might not be the type of trip that works for you. (Often, these types of destinations provide wheelchairs, carts, or scooters; however, even with the additional support, the expanse and crowds can still lead to fatigue.) Create an agenda that is realistic for you so that you can be sure to enjoy your trip.
Mode of travel: Plane, train, or automobile? You'll need to decide what works for you. Some things to keep in mind: Car: Some people prefer to travel by car because it offers the flexibility for frequent stretch breaks. Traveling by car means you are in charge of your own schedule. Plane: Airline travel can be exhausting and can have limitations in terms of meal and medication schedules. It can involve long waits, delayed flights, and long distances between gates; however, the airlines will provide assistance when requested in advance. Take advantage of pre-boarding and pack snacks and medication in your carry-on. Bus: The Greyhound bus line makes accommodations for handicapped travelers, but does not have lifts for wheelchairs. Buses in foreign countries can be crowded and travel over extremely bumpy and uncomfortable conditions. Train: Amtrak trains always have at least one handicap accessible car. Most European trains are also quite accommodating. Train travel can be hit or miss—sometimes it's comfortable and easy and other times it is crowded and uncomfortable. Do your homework, especially if you're considering traveling by train in a foreign country. Cruise: A cruise can be an excellent choice for travelers with limited mobility. Check with specific cruise lines or a travel agent who specializes in cruises to determine whether it will meet your needs.
Book lodging strategically: Book a hotel that meets your needs. Arrange for a handicap-accessible, main level room. Be sure the room has a refrigerator if you need one for medications and/or snacks. Also, book a hotel with amenities that might help—such as a pool, hot tub, or an on-site restaurant.
Anticipate complications and challenges: Travel is often synonymous with complications and challenges. Anticipating these in advance will make them less stressful. Be proactive:
If you can, schedule your trip during non-peak travel hours.
Request assistance in advance by arranging for a wheelchair or other assistance between gates at the airport.
If possible, book non-stop travel in order to avoid long walks through multiple airports.
Request a handicap accessible hotel room on the main level to avoid long walks and stairs. Be sure to ask about distances to amenities and plan for how you'll cover those distances.
Request a room with a refrigerator and any other amenities you might need.
Call ahead to determine the rules and regulations regarding anything you may need to travel with, including medications and syringes.
Bring a note from a doctor regarding medications in case you encounter any problems with security.
Insert a card into your passport, wallet and travel papers clearly identifying yourself, address, phone, emergency contact, diagnosis and any other medical issues or diseases, physicians' names and medications.
Be sure to have an ICE (in case of emergency) contact on your cell phone.
Consider wearing a medical alert bracelet. These are available from pharmacies.
Make a sleep plan: Healthy rest and sleep is critical for successful travel. Set yourself up for success before you leave home. If you need help sleeping, arrange for a prescription for a sleep aid. If you need special pillows or blankets, arrange for these at your destination or bring them with you. Earplugs and a sleep mask can be especially helpful during travel. If you're traveling overseas, jetlag can be detrimental to sleep. Make a plan for resetting your internal clock so you have as little disruption as possible. Discuss sleep options and strategies with your doctor. If you are travelling for business, consider arriving a day ahead of your meetings in order to rest and adjust to a new time zone.
Treating Autism: How Omega-3 Fish Oil Helps
Reduced social contact and the performance of repetitive activities are two behavioral traits that are altered in the neurodevelopmental condition known as an autism spectrum disorder (ASD).
Immunizations: Some foreign travel requires special immunizations. Talk with your doctor about any immunizations you may need. If you are taking medications that suppress the immune system, then immunizations are contraindicated. It's very important to involve your rheumatologist in the immunization process to prevent any drug interactions and to stay on top of potential reactions to immunizations.
Medications: It is extremely important to plan for all of your medication needs in advance.
Fill prescriptions: If possible, fill your prescriptions at a national pharmacy chain. This will enable you to transfer your prescription during travel if necessary. However, if possible, it's best to fill prescriptions and refills prior to travel. Most insurance companies will allow a one-time early refill for vacations.
Original container: Leave medications in the original containers with pharmacy labels attached. This will make it easier to navigate security. In many places, it is illegal to carry prescriptions without the original label.
Documentation: You may need to travel with a doctor's note for some prescriptions, especially those that require refrigeration or syringes.
Extra: Pack more medication than you think you will need and divide it among several bags in case you lose one.
Over-the-counter products: Be sure to carry plenty of your over-the-counter products with you so that you have enough to last throughout your travels. Special eye drops, mouth moisturizers, or nose sprays can be difficult to purchase in some locations.
Make copies of prescriptions: Make copies of your prescriptions. Carry a copy with you and leave one at home with a friend or family member who can fax it to you if necessary.
Refrigeration: Make a plan for refrigeration if you need it. Call the patient assistance line at the pharmaceutical company that manufactures your refrigerated drug and ask for specific travel information. Sometimes they will supply a free cooler for packing your drug supply safely. Be sure to ask how long your drugs will be kept at optimal temperature in this smaller cooler. You may wish to buy a small temperature gauge to put into the cooler for long trips.
Insurance: Check with your insurance company to clarify your coverage, especially if you are traveling overseas. If your insurance will not cover you in your travel destination, you can purchase special insurance for the trip. Bring multiple copies of all insurance information, divided among you and your travel companions in case of a lost or stolen bag.
Medical plan: Both you and your travel companions need to be prepared for medical needs.
Documentation: Create a document that contains a brief medical history, a list of medications you take, insurance information, and contact information for your primary care physician and rheumatologist. Make several copies of this and make sure each of your travel companions has one.
Medical alert: Get a medical alert tag or bracelet and/or carry a card in your wallet with emergency contact and medical information.
Emergency contacts: Bring any phone numbers you might need, including doctors and pharmacists.
Local medical contact: If necessary, arrange in advance for contact with a specialist or physician at your destination in the event that you might need medical assistance. Sometimes your hometown doctor can recommend a doctor at your destination.
Communicate clearly: Whether you are traveling with friends, family, or co-workers, it's important to communicate in advance about your needs, expectations, and limitations. Discuss in advance any complications that may arise and your plan for addressing them. Enlist your travel companions to support you during travel and be sure they understand your condition and have information regarding your medications, insurance, and emergency contacts in case they need it.
Packing for Your Trip
Packing for a trip is always challenging—but especially so if you're living with a chronic condition. There are many things to consider. You want to have everything you need, but travel as lightly as you can to reduce your stress.
Here are some tips for successful packing:
Suitcase: The right suitcase can make or break your travels. Choose a lightweight suitcase with heavy-duty wheels. Pushing, rather than pulling, your wheeled suitcase will help you conserve energy and reduce strain on your hands and shoulders.
Carry-on bag: If you're traveling in airports, you'll need a carry-on bag—but keep in mind that you'll be stuck with this bag for the duration of your travels. You may have to carry it long distances, stand in long lines with it, and heave it into the overhead bin. Choose accordingly. An over-the-shoulder bag can place stress on your shoulders and wrists. Instead, choose a wheeled carry-on bag, a backpack, or a bag that you can place across your body diagonally.
Pack light: Pack lightly enough that you can carry your bags yourself if you need to.
Break it up: It's better to take two lighter bags than one heavy bag, but if you plan to carry both of your bags on to an airplane, check the airline limits regarding carry-on luggage.
What to take:
Clothing: Pack basic clothing that you can layer and mix and match. Keep it simple. Be sure to have clothes that allow you to adjust to a range of temperatures. Layers are key.
Shoes: Pack at least two pairs of comfortable shoes that are comfortable for walking and standing. Some people prefer slip-on shoes that they can slip off periodically to give their feet a break. Slip-on shoes are especially useful for going through airport security checks.
Support stockings: Prolonged sitting can cause swelling of the lower extremities and blood clots. Consider including some sort of support stocking or compression tights to prevent this from happening.
Travel pillow: A small travel pillow can make travel more comfortable. These small, compressible pillows pack easily into a carry-on and you may find you want to use one for neck support, lower back support, or under your elbows.
Creature comforts: You may have special needs. Some people like to travel with a thin blanket or shawl, a special pillow, a neck brace, or warm socks.
Assistive devices: Be sure to bring any assistive devices you may need, such as a cane or walker, and carry these things with you rather than including them with your checked luggage. Check with your airline to be sure they will allow you to carry a cane on to the plane. Most airlines allow them, although it will have to be stowed in the overhead bin once you arrive at your seat.
Medications: As outlined above, you'll need to pack all necessary medications. It's always best to include these in your carry-on bag.
Sun Protection: Many medications make your skin more sensitive to the sun. Be sure you have plenty of sunscreen to prevent sunburn. You may also want to consider purchasing sun-protective clothing, which is designed to block UV exposure.
Water bottle: Bring a small, reusable water bottle that you can refill as needed. This will prevent dehydration and provide you with water to take any necessary medication.
Snacks: Carry nutrient-dense snacks with you on long travel days to prevent fatigue and to prevent taking medication on an empty stomach. Nuts or dried fruits are good options and do not spoil on long trips.
During Your Trip
If you've done your homework and prepared for your trip in advance, it will likely go off without a hitch—but here are a few things to keep in mind:
Stretch: Prolonged sitting—whether in a car, plane, bus, or train—can lead to stiff joints. Take frequent stretch breaks whenever possible. If you're driving, stop once every hour to get out of the car and move. If you're traveling by plane, train, or bus, get an aisle seat and get up and move when possible.
Get help: Use whatever help is available to you, such as skycaps or porters. Ask for assistance getting to and from the gate. Don't be afraid to ask someone to help you lift your bag into the overhead bin. Someone will always help.
Use assistive devices: A wheelchair or a scooter can provide huge relief in settings like large airports, museums, or shopping centers. Walking long distances or standing in long lines can be exhausting—so use assistive devices when they are available. It could mean the difference between a good day and a bad day.
Stay hydrated: Dehydration is taxing to the body. Drink water throughout the day to stay hydrated and prevent extra fatigue. Travel is tiring enough—why exacerbate it?
Routine: Maintain a regular schedule of healthy meals, medications, sleep, and movement. Try to keep things as "normal" as you can despite the disruptions that travel can bring. This will help keep RA symptoms under control.
Pace yourself: Set a realistic—and modest—schedule. Plan for regular breaks and rest. Don't schedule too many activities and sights for one day. Spread things out.
Sleep: Sleep is critical and can be a challenge if you are travelling across time zones. Be sure to get plenty of sleep throughout the entire trip.
Exercise: Travel is no excuse to fall off the exercise wagon. In fact, exercise is even more important during a trip because it can help keep RA symptoms in check. Walking is a reliably good and available form of exercise when you are away from home. If you are unfamiliar with the area, check with the hotel concierge for walking maps.
Communicate: Speak up. If you start to feel your RA symptoms flare, you're overly tired, or something about the trip, such as the climate, activities, or food, isn't agreeing with you, your travel companions need to know. Usually, the best defense is a good offense—so face any problems head on and speak up before things get worse. No one will know you're in pain or exhausted if you don't speak up.
Business Travel
Some careers require heavy business travel, which can be particularly difficult. Some tips for successful business travel include:
Allow an extra day of travel time prior to the trip to provide an opportunity to rest upon reaching your destination.
Book direct flights whenever possible to minimize your travel time and prevent fatigue.
Develop strategies for ample rest and sleep. You may want to talk with your doctor about sleep aids to help you get proper sleep when you travel.
Simplify as much as possible. If you're visiting clients in another office, book a hotel nearby. Alternatively, see if it's possible to have meeting onsite at your hotel to prevent extra running around and the fatigue that can result. Many hotels provide access to conference rooms.
Create an agenda that provides breaks throughout the day.