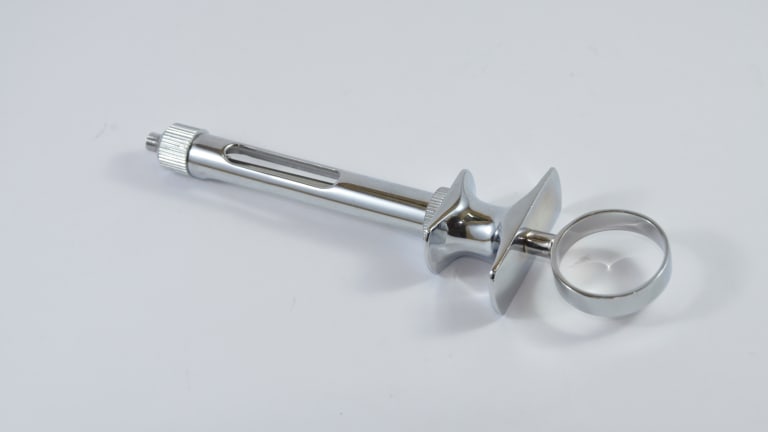 Higher Risk of Shingles Infection Associated with Rheumatoid Arthritis
Patients with RA, AS, and PsA should discuss how to prevent shingles because they are at higher risk and there is an effective vaccine.
by Dr. C.H. Weaver M.D. Updated 4/2022
​Shingles is a reactivation of the herpes zoster virus in individuals who previously had chicken pox. Reactivation may occur at a higher frequency among cancer patients with a suppressed immune system.
The Shingrix vaccine is a recombinant protein vaccine that was approved by the US Food and Drug Administration in 2017 for use in individual over the age of 18. The vaccine is highly effective in more than 95% of recipients up to the age of 70.1,2 The vaccine can be given to patients with cancer even if they are receiving or have recently received radiation or chemotherapy.
Previously, the only vaccine available for shingles was Zostavax which is an attenuated live virus vaccine. This vaccine is contraindicated for patients with immunodeficiency or immunosuppression and could not be used in patients with cancer or those receiving immune system suppressing treatment.1-5
The Food and Drug Administration expanded the approval of Shingrix for the prevention of herpes zoster in adults 18 years of age and older who are or who will be at increased risk of herpes zoster due to immunodeficiency or immunosuppression caused by known disease or therapy.
In adults who are or will be immunodeficient or immunosuppressed due to known disease or therapy and who would benefit from a shorter vaccination schedule, the second dose may be administered 1 to 2 months after the first dose.1,2
Researchers at the London School of Hygiene and Tropical Medicine reported in a study published in BMJ that patients with autoimmune diseases and other chronic illnesses face an increased risk for herpes zoster, or what is commonly referred to as shingles. Risk factors cited by the authors include lupus, rheumatoid arthritis (RA), chronic obstructive pulmonary disease (COPD), inflammatory bowel disease, asthma, chronic kidney disease, diabetes, and depression.
The study, led by Harriet J. Forbes, looked at 144,959 cases of shingles in the United Kingdom between 2000 and 2011. Sixty percent were women. Median age at diagnosis was 62. A total of 65% of the cases were in patients younger than 70; 45% were younger than 60.
Forbes and her team used statistical analysis to estimate how closely associated the potential risk factors were with shingles outcomes. Specifically, the team calculated odds ratios (OR) for each autoimmune condition. The OR is simply the odds that an outcome will occur given a particular exposure or condition. For example, an OR of 1 would mean that the autoimmune condition had no effect on the odds of the outcome, in this case, development of shingles.
Results of the study indicated that the OR for patients with lupus was 1.72. RA patients proved to have an OR of 1.46, while those with COPD had an OR of 1.32. The team also found increased risk for shingles in patients with inflammatory bowel disease (OR = 1.36), asthma (OR = 1.11), chronic kidney disease (1.12), depression (1.15), and Type I diabetes (1.26).
In addition, the relative effect of the risk factors analyzed was larger in younger patients. What's more, patients with severely immunosuppressive conditions were at greatest risk of shingles. These included patients with lymphoma, myeloma, and HIV. However, the shingles vaccine is contraindicated for these patients.
The researchers concluded that several autoimmune diseases and other chronic conditions significantly raised the risk of shingles. Given this finding, it was proposed that alternative risk reduction strategies be developed for groups of patients for whom the shingles vaccine is not indicated.
TNF Inhibitors May Increase Risk of Shingles
RA patients treated with TNF inhibitors may have a higher risk of shingles than patients treated only with traditional, non-biologic disease-modifying anti-rheumatic drugs. These results were published in the Annals of the Rheumatic Diseases.
Shingles occurs when the varizella zoster virus—the virus that causes chickenpox—reactivates and causes a painful rash or blisters. The rash and blisters typically occur in a band on only one side of the body. Anyone who has previously had chickenpox is at risk of shingles. Factors that increase the risk of shingles include older age and a weakened immune system.
People with RA tend to have a higher rate of skin and soft tissue infection than people in the general population. This is likely due to a combination of the RA and the drugs that are used to it.
To evaluate the relationship between TNF inhibitors and skin and soft tissue infections, researchers evaluated 11,881 patients who had been treated with a TNF inhibitor and 3,673 patients treated only with non-biologic disease-modifying anti-rheumatic drugs (DMARDs). The only TNF inhibitors that were available at the time the study was conducted were Enbrel® (etanercept), Remicade® (infliximab), and Humira® (adalimumab).
The risk of shingles was evaluated separately from the risk of other skin and soft tissue infections. Serious skin and soft tissue infections were defined as infections that required hospitalization or intravenous antibiotics, or that resulted in death.
Compared with people treated with non-biologic DMARDS, people treated with TNF inhibitors did not have a significantly elevated risk of serious skin and soft tissue infections, but did have an increased risk of shingles: shingles was 80% more common among people treated with a TNF inhibitor than among people treated only with a non-biologic DMARD.
Because this study was observational (and not a clinical trial), the results are not definitive. They do, however, suggest that TNF inhibitors may increase the risk of shingles.
A vaccine to prevent shingles is available, but there's still uncertainty about whether it's safe for people who are already on TNF inhibitor therapy. Vaccination prior to starting biologic therapy may be an option for some patients.
Shingles Vaccine May Be Safe for RA Patients Treated with Biologics
Although the shingles vaccine is still not recommended for people taking certain types of drugs for rheumatoid arthritis (RA), a study suggests that the vaccine does not increase short-term risk of shingles in these patients, and may decrease longer-term risk. These results were published in the Journal of the American Medical Association.
Rheumatoid arthritis affects an estimated 1.3 million adults in theUnited States. The condition causes pain, swelling, and stiffness of joints, and can lead to permanent joint damage.
Treatment of RA often begins with methotrexate or another disease-modifying antirheumatic drug (DMARD). If this initial treatment does not adequately control the RA, patients may move on to treatment with a newer, biologic DMARD such as a TNF inhibitor. Although these drugs provide effective RA treatment for many people, they also suppress parts of the immune system and can increase the risk of infection.
Shingles (also called herpes zoster) results from reactivation of the chickenpox virus. Shingles causes a painful rash that usually develops in a single stripe on one side of the body or face. The condition can affect anyone who's had chickenpox, but is most common in older people or those with a weakened immune system. People with immune-mediated conditions such as RA are also at increased risk of shingles.
A vaccine is available to reduce the risk of shingles, and is recommended for most people age 60 or older. Because the vaccine contains live, weakened virus, however, it is not recommended for people who are taking biologics for RA or other immune-mediated diseases. The concern is that the vaccine virus could cause infection in these people.
To explore the frequency of shingles after receipt of the shingles vaccine, researchers conducted a study among Medicare enrollees (60 years of age or older) with certain immune-mediated conditions. These conditions included rheumatoid arthritis, psoriasis, psoriatic arthritis, ankylosing spondylitis, and inflammatory bowel disease.
Among people who were treated with a biologic at the time of shingles vaccination or shortly after shingles vaccination, no cases of shingles or chickenpox occurred during short-term (42-day) follow-up.
During longer (two-year) follow-up, people who had received the shingles vaccine were 39% less likely to develop shingles than people who were unvaccinated.
This study suggests that the shingles vaccine may be safe and effective even for people who are being treated with biologics for an immune-mediated condition such as RA. Additional research will be necessary, however, before the vaccine can be recommended for this population.
References:
Zhang J, Xie F, Delzell E et al. Association between vaccination for herpes zoster and risk of herpes zoster infection among older patients with selected immune-mediated diseases. JAMA. 2012;308:43-29.
Galloway JB, Mercer LK, Moseley A et al. Risk of skin and soft tissue infections (including shingles in patients exposed to anti-tumour necrosis factor therapy: results from the British Society for Rheumatology Biologics Register. Annals of the Rheumatic Diseases. 2013;72:229-234.Forbes, H. et al. Quantification of risk factors for herpes zoster: population based case-control study. BMJ 2014; DOI: 10.1136/bmj.g2911.
Shingrix approved in the US for prevention of shingles in immunocompromised adults. News release. GlaxoSmithKline. Accessed July 26, 2021. https://us.gsk.com/en-us/media/press-releases/shingrix-approved-in-the-us-for-prevention-of-shingles-in-immunocompromised-adults/. 
Shingrix [package insert]. Triangle Park, NC: GlaxoSmithKline. 2021.