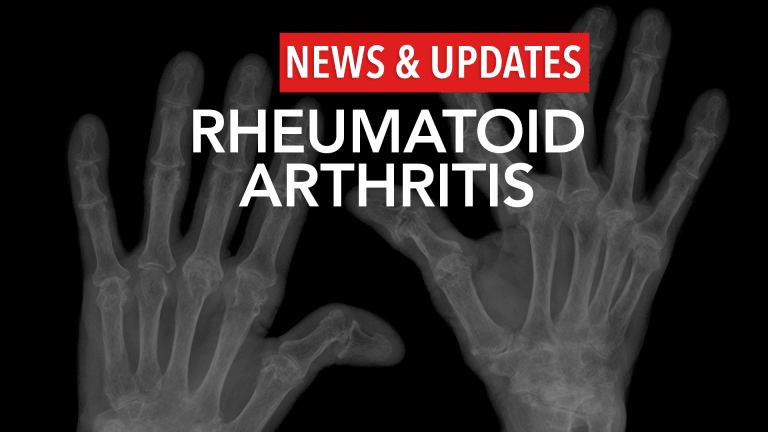 Few Rheumatologists Utilize Recommended Treat to Target Strategy
Treat-to-target strategy is widely advocated for treatment of RA yet unused by most Rheumatologists
Few Rheumatologists Utilize Recommended Treat to Target Strategy
TheRAConnection recently published the results of a survey of 100 patients with Rheumatoid Arthritis (RA) suggesting that a large majority of physicians don't discuss treating to a specific target with their patients. theRAConnection Survey Results Suggest Patients Don't Discuss Treat to Target
The treat-to-target strategy has been widely advocated as an important means of optimizing treatment in patients with RA and this strategy is encouraged by most guidelines. A current report however has confirmed what RA patients already know: US Rheumatologists fail to implement treating to target in their daily practice.
Rheumatology researchers from the Brigham and Women's Hospital in Boston just published the results of the TRACTION trial, which was a randomized controlled study of 641 RA patients recruited from 46 providers practicing at 11 US sites. They collected data on implementation of treating to target and calculated a "treat to target implementation score" as the percentage of features recorded.
Specifically they sought to identify the presence of four components from the medical records. These included:
A disease activity target "treatment target"
A RA disease activity measure, recommended by the ACR (CDAI, SDAI, DAS28, PAS, PASII, RAPID3)
Documented shared-decision making
Treatment decisions based on target and disease activity measures
They found that nearly two-thirds (64%) of RA patients visits had none of the treat to target components recorded. Interestingly, older rheumatologists with longer experience had higher implementation scores; while younger rheumatologists had lower scores.
According to Dr. Jack Cush of RheumNow "these findings are sobering while most rheumatologists believe they practice treat to target, there is little proof that they manage and treat using well defined treat to target strategies."
An important concept in the management of chronic inflammatory conditions is "treating to target." The target for most patients will be disease remission. Disease activity measures are used to assess progress toward this goal.
Keep Current With The Arthritis Community Newsletter
Connect With Others In The Arthritis Community To Share Information And Support
Reference: Implementation of Treat‐to‐Target for Rheumatoid Arthritis in the US : Analysis of Baseline Data From a Randomized Controlled Trial