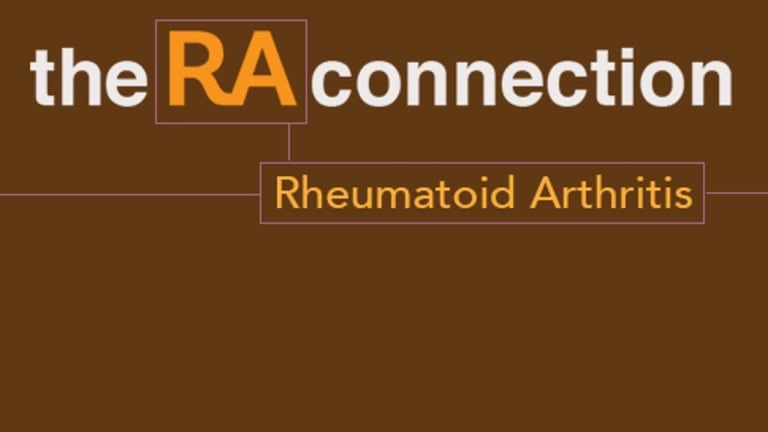 Facing Arthritis Together
Arthritis Introspective provides patients in the prime of life with a welcome network of support and social events.
By Diana Price
Kevin Purcell was diagnosed with juvenile rheumatoid arthritis at age 10. Within months of the diagnosis, his wrists and left elbow were well on their way to fusing and his knees, neck, and ankles had significant and irreversible damage. "The world changed," he says, remembering the trauma of the diagnosis.
Kevin's new normal was painful—physically and emotionally. As he grew through his teens and into his early twenties, he came to resent his body, and his self-esteem plummeted. "I wouldn't look at people in the eye when I spoke," he says, "and I never felt like I belonged—even with my closest friends. My body was different, and my mind could not get past that. Nobody understood me, or at least that's what I thought."
By the time he reached his midtwenties, Kevin was overcome with despair. His decision to reach out and attend an Arthritis Foundation young adult support group was a last-ditch attempt to find relief from the psychological impact of the disease. The experience and, specifically, connecting with the group's leader, he says, was life-changing: "I now understood the power of knowing just one other understanding and supportive person and how that person could have such a positive impact on a life."
Having experienced the transformative impact of connecting with other arthritis patients, Kevin knew he wanted to provide others facing a life with the disease with that opportunity for fellowship and support. In 2007 he founded Arthritis Introspective (AI), with a mission to "improve the lives of those living with arthritis during the prime of life through wellness education, empowerment, and support systems."
Six years later AI is a critical resource for patients between the ages of 20 and 50 and their loved ones. The organization hosts an annual national conference—The Gathering—that offers patients educational sessions and social events. Kevin says that observing ah-ha moments made possible by the conference is truly rewarding. "Though most AI members recognize that emotional support is another facet of overall wellness, many do not realize the effect that having an understanding support system can have on their lives. Members with arthritis, loved ones, and caregivers alike share a special bond when they connect and are able to communicate struggles, concerns, and coping skills in a positive and respectful environment."
AI has also developed a network of local Support System groups to carry on educational and social events throughout the year, providing ongoing support to patients across the country. AI expects that these Support System groups will expand in 2013, with the implementation of a comprehensive training program for volunteer group leaders that will allow the organization to expand this offering.
Kevin says that he continues to be inspired by his work with AI and the opportunity to see the impact of the organization on the lives of those affected by arthritis. "It warms my heart when someone who has been struggling with the challenges of living with a chronic, debilitating, unpredictable condition leaves an AI event lit up, and you can tell that their very soul has been nurtured by their participation."
For more information visit arthritisintrospective.org.