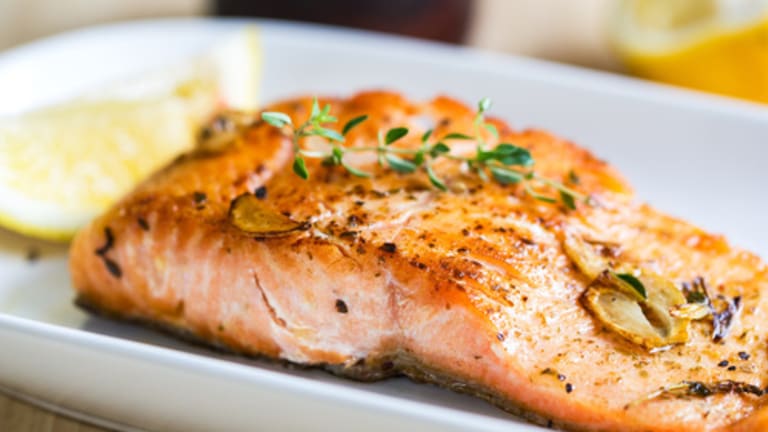 Does Eating Fish Reduce Rheumatoid Arthritis Symptoms?
According to a recent study eating fish may reduce symptoms of rheumatoid arthritis.
by Dr. C.H. Weaver M.D.
Eating fish two or more times per week appears to be associated with lower disease activity in patients with rheumatoid arthritis (RA), according to an analyses published in Arthritis Care & Research.1
Previous research has suggested that fish oil may reduce the disease activity of RA. The benefits from fish consumption are thought to be from the anti-inflammatory effects of omega-3 fatty acids.2
In order to further evaluate the impact of dietary fish consumption doctors performed an analyses using data collected from 176 participants in the Evaluation of Subclinical Cardiovascular Disease and Predictors of Events in RA (ESCAPE-RA) ongoing cohort study. The researchers analyzed the association between frequency of fish consumption and baseline RA disease activity. They also estimated the impact associated with increasing fish consumption by one serving per week.
Frequency of fish consumption was assessed by a questionnaire documenting baseline food frequency consumption in the past year. Fish consumption was stratified as never to less than one serving/month, one serving/month to less than one serving per week, one serving per week, and two or more servings per week. Fish consumption was defined as "tuna fish, salmon, sardines (cooked or raw including sashimi or sushi)," and "other broiled, steamed, baked or raw fish (trout, sole, halibut, poke, grouper, etc.)."
Treating Autism: How Omega-3 Fish Oil Helps
Reduced social contact and the performance of repetitive activities are two behavioral traits that are altered in the neurodevelopmental condition known as an autism spectrum disorder (ASD).
The authors found a clinically significant reduction in RA disease activity in individuals who consumed fish ≥2 times/week compared to those who consumed fish never or <1/month. Moreover, each additional serving of fish per week was associated with an additional reduction in disease activity.
The researchers concluded that higher intake of fish "may be associated with lower disease activity in RA patients." It cannot be known for certain however whether these results are due to a generally healthier lifestyle among those who eat fish most often, or may reflect an effect of consuming fish as a whole food that contains various macronutrients and micronutrients in addition to omega-3 fatty acids.
References:
Arthritis Care Res. Published online June 21, 2017. Abstract