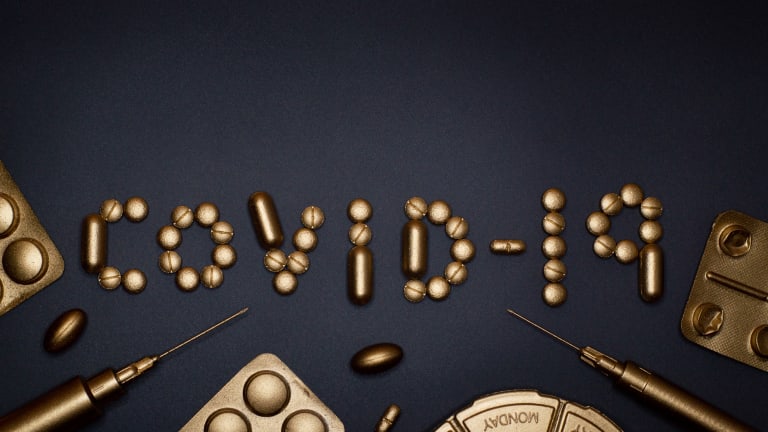 COVID-19-Related Mortality in Rheumatic Disease
Who With RA is at Increased Risk From COVID-19?
by Dr. David Borenstein, Medically Reviewed by Dr. C.H. Weaver M.D. 102021
Initial studies from New York University Medical Center reported that rheumatic disease patients, including those who were taking biologic therapies were not at increased risk of being hospitalized with COVID-19 infection. Of course, this study from a single medical center has limitations since it is limited by a population in a single place. A wider group of patients from multiple locations would be interesting in determining if this initial report were correct.
Between March 24,2020 to July 1,2020, a rheumatology international registry, contributed to by physicians was used to evaluate 3729 patients with confirmed or presumptive COVID-19 infection. Overall, 390 (10.5%) died from COIVID-19.
The characteristics most closely associated with mortality from COCI-19 infection were increased age, male gender, high blood pressure, chronic lung disease and treatment with certain medications. Rheumatic disease that was not controlled was associated with increased mortality. Certain drug therapy, primarily corticosteroids and strong immunosuppressants, used to control disease increased the risk from COVID and individuals receiving biologic drugs like anti-tumor necrosis factor antibodies or anti-interleukin 6 antibodies, were not associated with increased risk.
Age 66-75 increased risk by 300%
Age greater than 75 increased risk by 600%
Males had twice the risk of females.
High blood pressure or cardiovascular disease increased risk by 89%
Chronic lung disease increased risk by 68%
Use of prednisolone greater than 10mg increased risk by 69%
Individuals with moderate or high disease activity increased risk by 87%
Rituximab use increased risk by 400%
Immunosuppressants (azathioprine, cyclophosphamide, cyclosporin, mycophenolate or tacrolimus by 222%
Not receiving disease modifying drugs increased risk by 211%
The single best way to avoid the increased risk of COVID exposure is obtaining the COVID vaccine. The American College of Rheumatology has a list of agents that need to be modified at the time of vaccination.2 These agents include methotrexate, rituximab, and janus kinase inhibitors. Those rheumatic disease patients who are vaccinated are able to generate COVID antibodies and are at less risk of hospitalization or death.
References:
Strangfeld A et al. Factors associated with COVID-19-related death in people with rheumatic diseases: results from the COVID-19 Global Rheumatology Alliance physician-reported registry. Ann Rheum Dis 2021;0:1-13, doi:10.1136/annrheumdis-2020-219498
https://www.rheumatology.org/Portals/0/Files/COVID-19-Vaccine-Clinical-Guidance-Rheumatic-Diseases-Summary.pdf