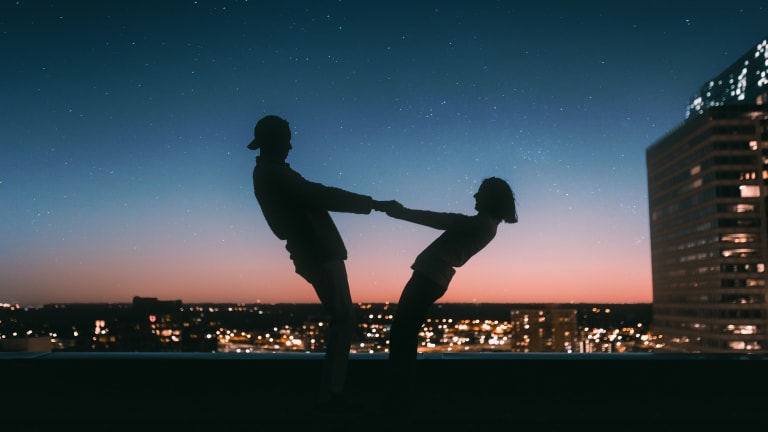 Challenges of Dating with a Chronic Illness: Rheumatoid Arthritis
Dating is difficult under the best of circumstances.
What happens when a chronic illness such as rheumatoid arthritis (RA) is added to the mix? When should you tell a potential romantic partner? Is it easier to disclose your RA online? To answer these and other relationship questions, CreakyJoints, the arthritis advocacy group, asked its thousands of Facebook followers for dating advice.
When Should You Reveal That You Have RA?
Deciding when to tell a potential date that you have a chronic illness can be a tough call: Do you tell the person right away so that it is not a surprise? Do you wait until you know the person better and can anticipate a reaction? CreakyJoints community members weighed in on their disclosure strategies.
Community member Kris Klos recommends sharing right away: "Let it scare away the ones you don't want," she says.
Health advocate and blogger Leslie Rott has a three-date rule: "I think it gets harder to tell the longer you wait, and, in reality, you don't want to be with someone who can't accept or handle your illness."
Author, TV personality, and children's advocate Christine Schwab recommends holding off, saying it is a discussion for a serious relationship: "I am not saying ignore your RA; talk to your doctor or your therapist, but not your date. It can kill the best of dates."
Chris Lowthian also prefers not to disclose before a date: "I just want to go out and have a good time!"
How Should You Reveal That You Have RA?
When it comes to revealing the fact that they have RA, a number of CreakyJoints members say they turn to social media.
Community member Andrea Mamun says: "Meeting online takes the inhibition out of the mix. It's easier putting it out in writing than in person."
Nancy Hunt-McDonald agrees that sharing online is a great option and suggests telling a potential date right away: "If they can't accept you the way you are, then you haven't really invested too much of yourself in the relationship."
Mary Ellen Rotolo puts her health status in her online profile, noting that RA is not something she could hide in person. "I wear a ring splint, limp when I walk, and get very stiff from sitting," she says.
Dating Challenges
No matter how they share the news, many women living with RA say that although face challenges throughout the process of meeting and getting to know potential partners.
Bon Crosby says that while she appears otherwise healthy, she worries about dating because of her hands: "My problem is that my hands look so bad it is embarrassing."
Denise Morant notes, "Sometimes you might not want to go out or you can't travel long distances because of the pain."
Kathy Mallon voices a similar concern: "The hardest part of dating is not knowing if I am able to make it. If I get asked out on Tuesday, I have no idea how I will be feeling on Friday."
Jan Davis jokes, "Just the idea of dating complicates my joint pain. LOL."
Rochelle Bryant says it is important to remember not to be discouraged if a date chooses to see RA as a limiting factor: "If it's a deal breaker, that person isn't worth any more of your time."
Samantha Wallace concurs: "If he's not man enough to take it, you really don't want him!!!"
Happy Endings
Despite the challenges of dating with a chronic illness like RA, community member Diana Gatz reminds women to hold out for the happy ending. In her own case, though she initially had to cancel several dates with a potential suitor due to RA, she got her fairy-tale ending: "He surprised me and came over with dinner and a movie. He tucked me in on the couch and allowed me to just be. I knew then he was the man for me."
D. Z. Stone is social media and editorial director for CreakyJoints, the nonprofit arthritis organization with more than 55,000 members online, and, according to Facebook, the most popular arthritis community in the world, with a million conversations per week. She has published numerous articles in the mainstream media, including the New York Times and Newsday.