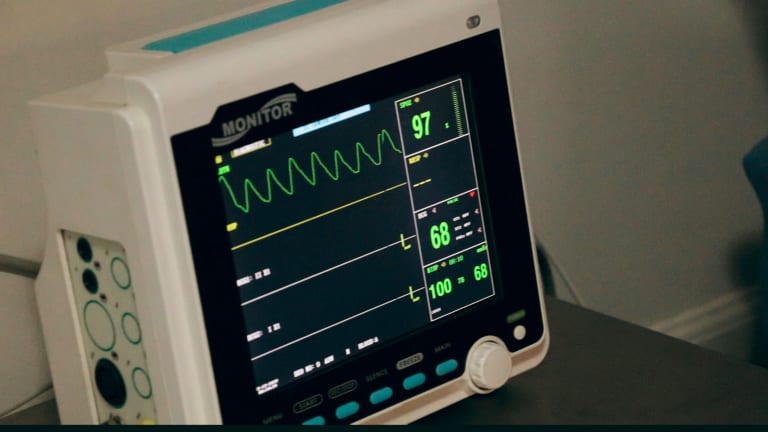 Acute Coronary Syndrome Increased in Early Rheumatoid Arthritis
Individuals with RA have increased risk of heart diseases and recent research suggests most are unaware of their risk.
by Dr. C.H. Weaver M.D. updated 5/2020
According to a study published in April 2020, in ACR Open Rheumatology, individuals with rheumatoid arthritis (RA) have low awareness aboutRA associated cardiovascular risk. Researchers from the University of Pennsylvania conducted a telephone survey of 185 patients with RA that assessed knowledge about heart disease risk in RA and how patients learned about that risk. Overall only 47% of patients were aware that RA was a risk factor for cardiovascular disease and only one in four patients reported counseling by their physicians, mostly rheumatologists, on the matter.(4)
Both men and women with RA have a higher risk of heart attack than the general population, possibly due to the inflammation associated with RA. In fact Acute Coronary Syndrome (ACS) is one of the major causes of morbidity and mortality in RA. In addition, when compared with people without RA, people with RA may experience worse long-term outcomes after a heart attack.(1)
The results of a nationwide population-based clinical study sought to evaluate the effectiveness of treatment options and treatment algorithms in reduction of ACS in RA patients.
Newly diagnosed RA patients (Diagnosis within 12 month of symptom onset) from the Swedish Rheumatology Quality (SRQ) were matched and compared with individuals from the Swedish Population Register. Patients with preexisting ACS were excluded.
Treating Autism: How Omega-3 Fish Oil Helps
Reduced social contact and the performance of repetitive activities are two behavioral traits that are altered in the neurodevelopmental condition known as an autism spectrum disorder (ASD).
Overall 15,744 patients with RA and 70,899 comparator subjects were analyzed. In both groups the incidence of ACS was higher among men and with increased with age. Rheumatoid arthritis was found to be associated with approximately 40% higher risk of ACS. The ACS risk was higher in seropositive RA and in patients with DAS28 above 3 at diagnosis. (2)
The occurrence of ACS was higher in the first year after diagnosis of RA, and the authors speculated that use of prescribed or over-the-counter COX inhibitors or oral glucocorticoids during the first months of RA disease and high disease activity may further contribute to the increased morbidity during the first year.
The study suggests that patients with RA may have benefit from the cardiovascular disease prevention and risk factors identification and intervention. Importantly a 2013 study has demonstrated that TNF inhibitors, intended to control inflammation, may reduce the risk of heart attack. TNF inhibitors include Enbrel® (etanercept), Remicade® (infliximab), Humira® (adalimumab), Cimzia® (certolizumab), and Simponi® (golimumab). (3)
References:
McCoy SS, Crowson CS, Maradit-Kremers H et al. Longterm Outcomes and Treatment After Myocardial Infarction in Patients with Rheumatoid Arthritis. Journal of Rheumatology. Early online publication February 15, 2013.
Holmqvist M, Ljung L, Askling J Acute coronary syndrome in new-onset rheumatoid arthritis: a population-based nationwide cohort study of time trends in risks and excess risks*. Annals of the Rheumatic Diseases* Published Online First: 14 July 2017. doi: 10.1136/annrheumdis-2016-211066
Low ASL et al. Incidence and Severity Of Myocardial Infarction In Subjects Receiving Anti Tumour Necrosis Factor Drugs For Rheumatoid Arthritis: Results From Linking the British Society For Rheumatology Biologics Register For Rheumatoid Arthritis and Myocardial Ischaemia National Audit Project. Presented at the 2013 Annual Meeting of the American College of Rheumatology. San Diego, CA. October 26-30, 2013. Abstract 2760.