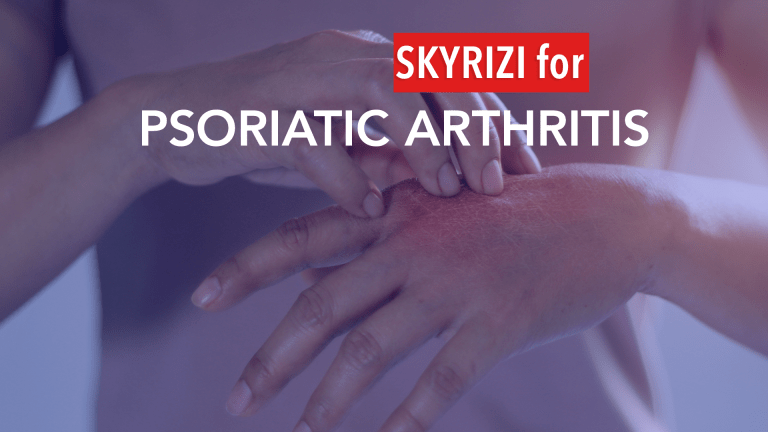 Skyrizi Appears Superior to Humira for Treating Plaque Psoriasis
FDA approves third IL-23 inhibitor for treatment of plaque psoriasis.
by Dr. C.H. Weaver M.D. 8/2019
A head-to-head clinical trial has shown that Skyrizi (risankizumab) was significantly better than Humira (adalimumab) in providing skin clearance in patients with moderate-to-severe plaque psoriasis. (2)
About Skyrizi
Skyrizi is an interleukin-23 (IL-23) inhibitor that was approved by the US Food and Drug Administration for the treatment of psoriasis in April 2019, becoming the third IL-23 inhibitor approved in the last year for plaque psoriasis. Skyrizi selectively blocks IL-23 by binding to its p19 subunit. IL-23, a cytokine involved in inflammatory processes, is thought to be linked to a number of chronic immune-mediated diseases, including psoriasis. (1)
The IMMvent clinical trial that evaluated Skyrizi enrolled 605 adult patients with moderate-to-severe chronic plaque psoriasis for treatment with either Skyrizi or Humira. Both drugs were administered for 16-weeks of the trial (part A). For weeks 16 through 44 of treatment Humira patients experiencing an intermediate response either continued Humira or switched to Skyrizi.
Sixteen weeks from initiation of treatment 72% of Skyrizi treated patients had a greater than 90% improvement in their skin lesions compared to only 47% for Humira.
Treating Autism: How Omega-3 Fish Oil Helps
Reduced social contact and the performance of repetitive activities are two behavioral traits that are altered in the neurodevelopmental condition known as an autism spectrum disorder (ASD).
For Humira treated patients that were intermediate responders 66% of those switched to Skyriz achieved a greater than 90% clearance of skin lesions compared to only 21% of those continuing Humira. Safety was reported to be similar in both groups of patients.
The IL-23 inhibitor Skyrizi is significantly better than Humira at treating moderate to severe plaque psoriasis and represents a new treatment option for individuals with this condition.
References:
Reich, K., et al. Efficacy and Safety of Risankizumab Compared with Adalimumab in Patients with Moderate-to-Severe Plaque Psoriasis: Results from the Phase 3 IMMvent Trial. ePoster #P1813. European Academy of Dermatology and Venereology Congress. 2018.
Duvallet, E., Sererano, L., Assier, E., et al. Interleukin-23: a key cytokine in inflammatory diseases. Ann Med. 2011 Nov;43(7):503-11.