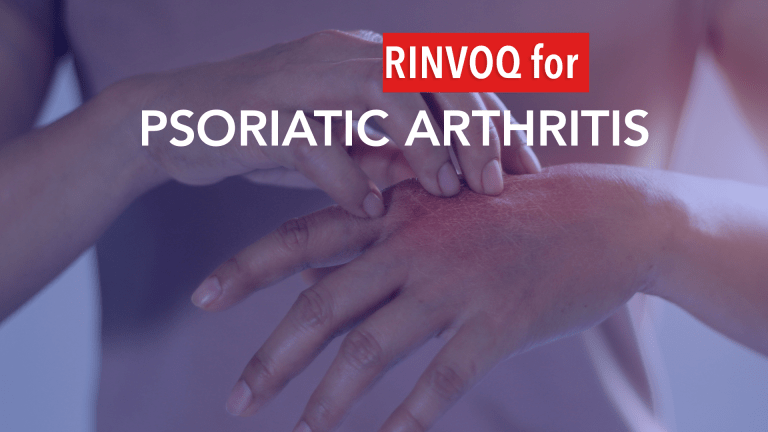 Rinvoq (upadacitinib) Effective in Phase 3 Psoriatic Arthritis Study
The JAK inhibitor Rinvoq represents a new treatment option for Psoriatic Arthritis
by Dr. C.H. Weaver M.D. 3/2020
Top line results of the SELECT-PSA trial of Rinvoq in psoriatic arthritis (PsA) results were published demonstrating that upadacitinib represents an effective treatment option.
About Rinvoq (upadacitinib)
The US Food and Drug Administration (FDA) approved the third JAK inhibitor for use in RA in August 2019. Rinvoq (upadacitinib) was approved for the treatment of adults with RA with moderately to severely active disease who either not responding to, or intolerant of, methotrexate (MTX).
Janus-associated kinase 1 (JAK1) inhibitors mediate the signaling of cytokines and growth factors important for blood cell production and immune function. Jakafi® (ruxolitinib) was the first JAK 1 inhibitor approved for the treatment of some Myleoproliferative Neoplasms. Blocking the JAK pathway also appears important for treating the immune response in PsA and investigators have begun to report results.
The SELECT-PsA 1 was a Phase 3, double-blind, randomized clinical trial performed in 1705 PsA patients, unresponsive to at least one non-biologic DMARD. Patients were treated with Rinvoq (15 or 30 mg) for 24 weeks or a placebo and directly compared. The primary endpoint was the ACR20 response at 12 weeks.
When analyzed at 12 weeks from initiation of therapy significantly more patients receiving either dose of Rinvoq achieved a superior reduction in symptoms compared to placebo.
Radiographic outcomes were also assessed; and after 24 weeks, both the 15 mg and 30 mg dose of Rinvoq significantly inhibited radiographic progression compared to placebo.
Rinvoq represents a new treatment option for patients with PsA who should discuss its potential role in the management of their disease.
Reference:RINVOQ™ (upadacitinib) Meets Primary and Key Secondary Endpoints in Phase 3 Study in Psoriatic Arthritis