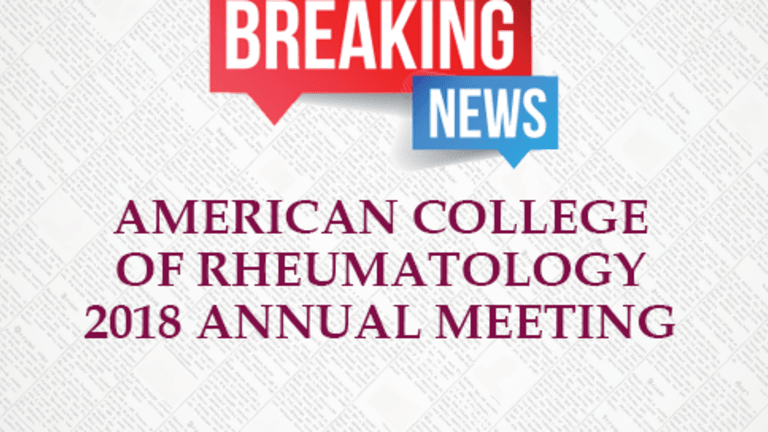 Psoriatic Arthritis Update From 2018 American College of Rheumatology Meeting
Researchers provide updates on Cosentyx, Tremfya, Otezla, Filgotinib, and Taltz treatment for Psoriatic Arthritis
Psoriatic Arthritis Update From The 2018 Annual American College of Rheumatology Meeting in Chicago
by Dr. C.H. Weaver M.D. 11/1/2018
​
Psoriatic arthritis (PsA) can be a debilitating, chronic and progressive condition which can significantly impact mobility and quality of life. Both patients and physicians are increasingly looking for treatments that show long-lasting effectiveness with a favorable safety profile. Although often thought of together, psoriatic arthritis is increasingly viewed as something distinctive from rheumatoid arthritis. For many years, doctors thought that the treatment for PsA was the same as for rheumatoid arthritis (RA). A lecture at the 2018 American College of Rheumatology entitled "RA and PsA – the Great Divorce" brought to light the differences between RA and PsA and emphasized they should be treated differently.
Professor Denis McGonagle also explained that the core pathology underpinning PsA is actually enthesitis. not arthritis, Dr. Orbai from John Hopkins reported that fatigue was very common, and another presentation reported that depression was over 50% more likely in PsA than RA patients and occurred independent of measurable joint involvement. PsA is a different and is treated differently. (1,2,3)
Quick Summary of Treatment Study results presented at American College of Rheumatology Annual Meeting
Cosentyx® Treatment Benefits Psoriatic Arthritis Patients Up to 5 years
Cosentyx® (secukinumab) provides sustained improvements in the signs and symptoms of PsA out to five years; The results of the FUTURE 1 clinical study from 460 patients treated with Cosentyx for a total time on treatment of 5 years revealed that 83% and 94% of PsA patients achieved total resolution of enthesitis and dactylitis, respectively and the benefit was sustained over the entire 5-year period.4
Cosentyx belongs to a class of drugs known as monoclonal antibodies. Cosentyx produces its anti-inflammatory effects by selectively binding to a proinflammatory protein (interleukin-17A cytokine, or IL-17A) that has been secreted from a cell. IL-17A is a naturally occurring cytokine that is involved in normal immune and inflammatory responses. By binding to IL-17A, Cosentyx disrupts the signaling pathway to the IL-17A receptors on other cells, thus inhibiting the release of IL-17A's inflammatory and immune response effects.
Tremfya (guselkumab) is a human monoclonal antibody that binds to the p19 subunit of interleukin 23, that has been approved for the treatment of moderate-to-severe psoriasis. It was reported to improve dactylitis in a phase II study of 149 patients with PsA. Overall ~ 75% of PsA patients who were treated achieved remission of dactylitis which can be very difficult to treat using existing drugs. (5)
Dr Orbai presented results from the VOYAGE trial of GUS vs Humira (Adalimumab) in patients with psoriasis (18% of whom self-reported arthritis symptoms). Both drugs resulted in improvement but Guselkumab was significantly more successful in clearing scalp psoriasis. (6)
Treating Autism: How Omega-3 Fish Oil Helps
Reduced social contact and the performance of repetitive activities are two behavioral traits that are altered in the neurodevelopmental condition known as an autism spectrum disorder (ASD).
Dr. Puig presented results from 'VOYAGE 2', a phase III double blind study comparing Guselkumab with adalimumab and placebo in patients with moderate to severe psoriasis. Changes in patient reported outcomes were significantly better for Guselkumab than placebo in the PsA subgroup as well as the whole group. (7)
Otezla (Apremilast) Significant improvements in morning stiffness, pain, and physical function were reported in 219 PsA patients treated with Otezla 30mg BID for 16 weeks and the response to treatment occurred as early as 2 weeks after starting treatment. (8)
Filgotinib Significant improvement in joint symptoms was reported for Filgotinib, a selective JAK-1 inhibitor and no new safety concerns were identified. Dr. Sunkureddi presented evidence that disease activity (as measured with DAPSA) improved rapidly and significantly in a group of PsA patients treated with Ixekizumab for 24 weeks, and that improvements were sustained through 52 weeks. The improvements were similar whether or not the patients were anti-TNF naive. (9)
Taltz (Ixekizumab) Dr. Orbai presented the 2-year outcomes data from the SPIRIT-P2 clinical trial evaluating Taltz in PsA. Overall 54% of patients completed 104 weeks of treatment. Overall 60% of patients responded to treatment and responses were sustained over the 104 weeks. No significant new safety issues were identified. (10)
Concern of IBD with Taltz Dr. Genovese presented data on the incidence of inflammatory bowel disease (IBD) in patients treated with Taltz. Out of around 6000 patients who have received this drug in Psoriasis trials, 26 patients developed confirmed IBD 1.6 per 1000 patient years. The risk of developing IBD has been known for some time, but it appears to be uncommon. (11)
Here is a link to all the research reports when individuals can search for topics of interest:
References:
Mease PJ et al. Secukinumab Provides Sustained Improvements in the Signs and Symptoms in Psoriatic Arthritis: Final 5 Year Efficacy and Safety Results from a Phase 3 Trial.