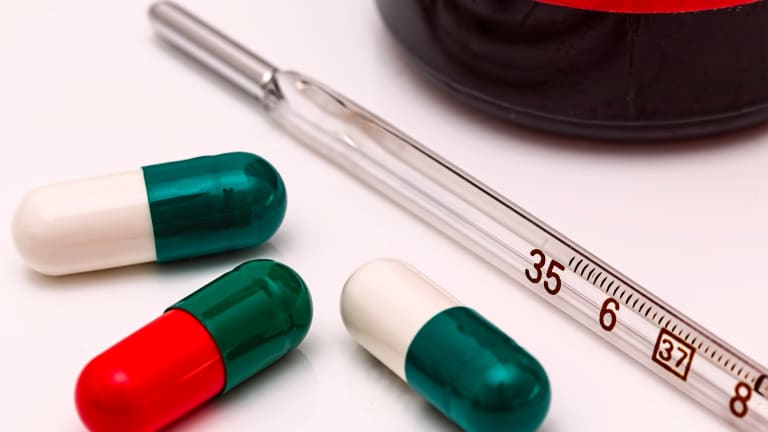 Psoriasis Patients Taking Remicade Appear to be at Greater Risk of Infection
Doctors from the UK report on the increased risk of infection with Remicade in the British Journal of Dermatology
Published 8/18
Medically reviewed by Dr. C.H. Weaver M.D. 8/21
Psoriasis Patients Taking Remicade Appear to be at Greater Risk of Infection Rates
Biologic medications are widely used and highly effective in the management of psoriasis, psoriatic arthritis and other immune mediated diseases. An evaluation of psoriasis patients in the British Association of Dermatologists Biologic Interventions Registry suggests that psoriasis patients treated with Remicade are 2-3 times more likely to develop a serious infection than those treated with non-biologic DMARDs or methotrexate (MTX).
The study was undertaken to compare the risk of serious infections in chronic plaque psoriasis patients treated with either Remicade or non-biologic systemic therapies, including MTX and recently published in The British Journal of Dermatology.1
About Remicade (infliximab)
Remicade helps to control the development of inflammation in psoriasis and other inflammatory conditions by blocking a protein (tumor necrosis factor-alpha) made by the immune system. About Remicade
About Psoriasis and Psoriatic Arthritis
Psoriasis which affects about 7.5 million people nationwide, is a chronic inflammatory disease of the immune system that targets the skin and joints, though it can occur in the nails, soft tissues of the genitals and inside the mouth. It is the most prevalent autoimmune disease in the United States, and although there are different forms, the majority of patients are diagnosed with plaque psoriasis. This type is characterized by patches of raised, reddish skin covered with silvery-white scales. Almost one third of patients experience psoriatic arthritis,
Treating Autism: How Omega-3 Fish Oil Helps
Reduced social contact and the performance of repetitive activities are two behavioral traits that are altered in the neurodevelopmental condition known as an autism spectrum disorder (ASD).
To perform the analyses the investigators grouped several non-biologic therapies, including methotrexate, ciclosporin, acitretin, fumaric acid esters, psoralen-ultraviolet A and hydroxycarbamide into a single group and evaluated the rates of serious infections associated with death, hospitalization or the need for intravenous antimicrobial therapy in a total of 3843 psoriasis patients.
Overall the rates of serious infections were significantly higher in the Remicade treated patients. There were 47.8 per 1000 person-years compared to 14.2 per 1000 person-years in the on non-biologic group.
The risk of serious infection was greatest with the first 6 months of therapy. Although the overall risk of serious infection is relatively low, patients with psoriasis currently taking or contemplating taking Remicade for the management of their condition need to be aware of the risk of infection and make sure they know early signs and symptoms so they can alert their healthcare provider.
Reference: