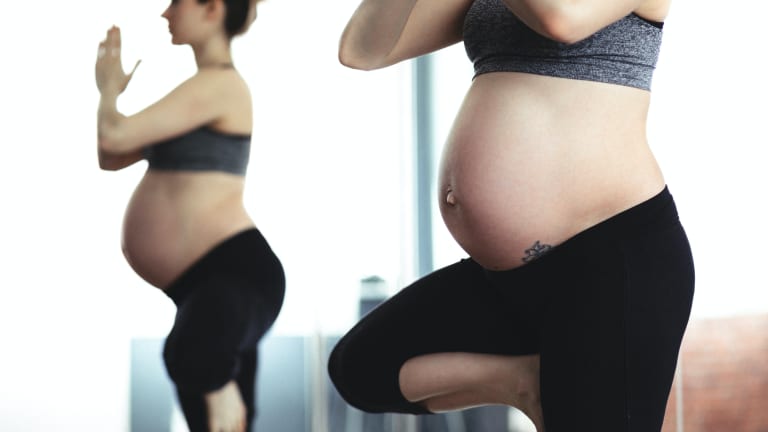 Pregnancy - Psoriasis and Psoriatic Arthritis
Useful tips on successful pregnancy by individuals with psoriatic disease
by Mia James updated 8/2020
Women diagnosed with psoriasis and psoriatic arthritis during the childbearing years may benefit from the following tips, provided by Chris Jones-Wollerton, a certified birth doula, certified postpartum doula, and board-certified lactation consultant.
Begin researching how best to support a healthy pregnancy as early as possible.
Consider how pregnancy may affect the psoriatic disease.
Make decisions about treatment for the psoriatic disease during pregnancy based on current, evidence-based information with the understanding that you may have to look beyond mainstream resources.
Just as you must be an educated consumer in other aspects of your life, the same is true for the management of psoriatic disease. If you choose to become a parent with psoriasis, being an educated consumer is more important than ever.
Consider consulting with a doula (a trained labor and postpartum assistant) for educational, physical, and emotional support during your pregnancy, labor, and postpartum. A doula can help you create a birth plan that includes comfort measures for psoriasis or psoriatic arthritis.
Ask questions about your hospital's policy regarding the restriction of movement during labor. Some hospitals will allow intermittent fetal monitoring and the use of a Hep-Lock (also known as a saline lock) to allow freedom of movement during labor.
Lifestyle Modifications Can Make A Difference For Women Living With Psoriasis And Psoriatic Arthritis
Chris Jones-Wollerton offers up some basic tips and strategies for living well with psoriatic disease.
Experiment with clothes that allow you to feel comfortable and confident, no matter what the weather forecast. If arthritis is in your hands, avoid outfits that are tight-fitting or need to be tied or buttoned. Wear shoes that do not constrict or otherwise hurt your feet.
There are many assistive devices that can really make a difference, inside and outside the home. For example, a toilet seat riser allows you to sit down with more ease, relieving pressure on your legs and tailbone. (This can also help postpartum moms.)
A curved leg pillow can be used between your thighs or knees to better align your hips, decreasing joint pressure so you wake with less pain. Ergonomic pillows for your head and elevated cushions for your feet may also be helpful.
Try to place most used items such as dishes and cups on shelves or counters between your waist and eye level to avoid bending down too low or reaching too high.
Use a high-quality baby carrier for babies and toddlers, especially when strollers are not practical.
Consider using a bath chair in the shower. Don't feel confined to old-fashioned hospital-style bath seats. New styles, such as round stools that swivel, can be very helpful.
To save your wrists and hands, use a shopping bag handle when you need to carry several bags of groceries into the house.
Use an ergonomic pillow seat in your car to relieve pressure on your tailbone and soft seat belt covers that prevent rubbing your sensitive skin.
Other articles on pregnancy....
Pregnancy - What I Learned....
Cimzia approved for use during pregnancy