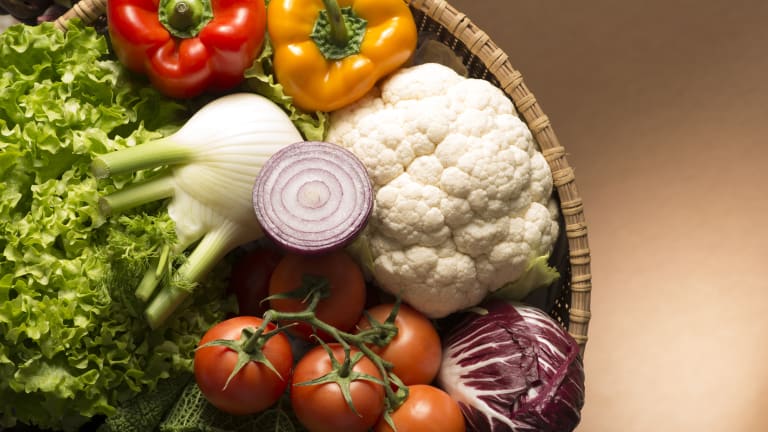 National Psoriasis Foundation Dietary Recommendations for Psoriatic Disease
National Psoriasis Foundation has released dietary recommendations for psoriasis and psoriatic arthritis.
by MedMaven Updated 08/21
The National Psoriasis Foundation has released dietary recommendations for adults with psoriasis and psoriatic arthritis, based on a review of the current published medical literature available on the topic.
Because individuals with psoriatic disease tend to be overweight and to have metabolic syndrome, a complex disorder that also includes hypertension, diabetes, and premature arteriosclerosis the recommendations have a strong focus on weight reduction and control.
Psoriatic Arthritis
The authors strongly recommended weight reduction in patients who are overweight. Patients starting treatment with tumor necrosis factor blockers -- etanercept (Enbrel), adalimumab (Humira), or infliximab (Remicade) -- are significantly more likely to achieve minimal arthritis disease activity and to experience weight loss after a 6-month hypocaloric diet than after a regular diet.
They also recommended a trial of oral vitamin D supplementation in conjunction with standard therapy in patients with psoriatic arthritis, because uncontrolled studies found daily administration for 6 months significantly improved arthritic symptoms.
Gluten-Free Diet
Patients with psoriasis have a twofold increased frequency of celiac disease. Consequently, many psoriatic patients have tried gluten-free diets to reduce their skin symptoms. However, the researchers recommended the use of gluten-free diets only for patients with confirmed celiac disease or those who are serologically positive, since no evidence could be found in the literature to support the use of gluten-free diets in patients negative for the serologic markers.
Dietary Supplements
The investigators examined the evidence for dietary supplements, which are commonly used by patients with psoriatic disease.
Fish oil: The studies examined found conflicting results on whether fish oil could reduce psoriasis. In nine blinded clinical trials, seven found a lack of efficacy for fish oil in reducing disease severity and the authors could not recommend oral fish oil supplementation for treatment of psoriasis in adults.
Vitamin D: Some observational studies have suggested that vitamin D supplements used for 6 months or longer could be beneficial for reducing plaque or erythrodermic psoriasis however the authors found no benefit from carefully controlled clinical studies. The report does not recommend the use of vitamin D for psoriatic disease prevention or treatment in patients with normal blood levels of the vitamin.
Selenium: Selenium is known to have immune system effects, and patients with psoriasis can have deficient levels. A small study of patients with psoriasis suggested that selenium supplementation along with coenzyme Q10 and vitamin E appeared beneficial when given along with conventional therapy, but the researchers concluded that the evidence was insufficient to recommend routine selenium supplementation for psoriasis.