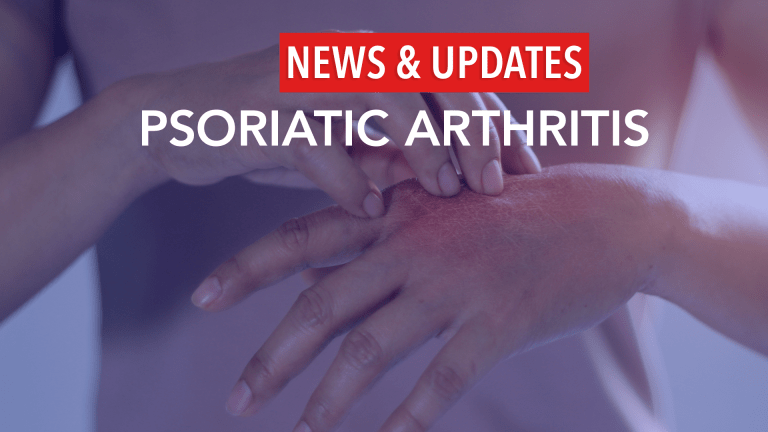 Is Bimekizumab the Next Advance in the Treatment of Psoriatic Arthritis?
Dual Inhibition of IL-17 appears promising for treatment of PsA according to University of Rochester led clinical trial
by Dr. C.H. Weaver M.D. 12/2018
The monoclonal antibody bimekizumab, which neutralizes both interleukin (IL)-17A and 17F appears effective in alleviating both musculoskeletal and skin manifestations of psoriatic arthritis (PsA) according to the results of a recent clinical study presented at the annual meeting of the American College of Rheumatology.
The medications Cosentyx (secukinumab) and Taltz (ixekizumab) that target IL-17A are effective in controlling inflammatory diseases like PsA. Bimekizumab however neutralizes IL-17F in addition to IL-17A and this may offer additional benefit because the two cytokines share a 50% structural homology and independently cooperate with other cytokines to mediate inflammation.
To explore the possibility that greater suppression of inflammation in PsA could be achieved by inhibiting both IL-17A and F, Dr. Ritchlin of the University of Rochester and co-investigators conducted a dose-ranging clinical trial known as BE ACTIVE, which compared 206 patients with active PsA treated with one of four doses of subcutaneous bimekizumab to no additional treatment.
Bimekizumab treatment resulted in significant improvement in symptoms and disease activity as by the American College of Rheumatology (ACR50) the Psoriasis Area and Severity Index (PASI90) scores.
Treating Autism: How Omega-3 Fish Oil Helps
Reduced social contact and the performance of repetitive activities are two behavioral traits that are altered in the neurodevelopmental condition known as an autism spectrum disorder (ASD).
Overall treatment with bimedizumab was well tolerated and serious adverse events were reported by 4.4% of patients through week 48. The most common treatment-emergent adverse event was nasopharyngitis. Oral candidiasis was observed in 4.9%, but there were no cases of inflammatory bowel disease, major cardiac events, or deaths.
Reference: Bimekizumab Showed Sustained Improvements in Both Joint and Skin Outcomes for Psoriatic Arthritis Patients [news release]. UCB's website. .