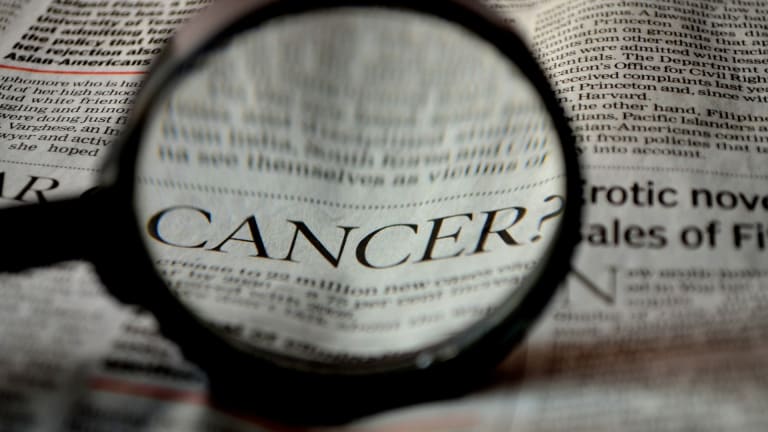 Individuals With Psoriasis Have Increased Cancer Risk
Research suggests that individuals with psoriasis are at increased cancer risk and this may be associated with treatment
by Dr. C. H. Weaver M.D. 8/2020
Having psoriasis is associated with an increased risk of cancer, according to a new review of studies.
Keep Current With The Arthritis Community Newsletter
Connect With Others In The Arthritis Community To Share Information And Support
Researchers combined data from 58 studies and found that, over all, psoriasis was associated with an 18 percent increased risk for cancer, and severe psoriasis with a 22 percent increase. (1)
The reason for the connection is unclear, but there is a known link between chronic inflammation and cancer, and this may help explain the association. Alex M. Trafford of the University of Manchester, the lead author, said people with psoriasis tend to smoke more, weigh more and drink more alcohol, factors not accounted for in all of the studies. "Carrying on a healthy lifestyle," he said, "could potentially make a big difference in this risk."
Doctors from Massachusetts General Hospital previously reported research that some anti-psoriatic medications may pose a higher risk than others and contribute the increased cancer risk.
Dr. Alexa B. Kimball of Massachusetts General Hospital reported at the American Academy of Dermatology summer meeting that rates for all cancers were similar among patients undergoing different psoriasis treatments, with the exception of non-melanoma skin cancer and lymphoma.
Rates for these two cancers appeared more variable but were still above those in the general public. Doctors believe that the increased cancer risk may be associated with the chronic inflammation characteristic of psoriasis and potentially exposure to some psoriasis therapies.
The researchers evaluated the risk of cancer by reviewing data from insurance claims databases for patients with a diagnosis of and at least one prescription claim for etanercept (Enbrel), adalimumab (Humira), infliximab (Remicade), ustekinumab (Stelara), nonbiologic therapies, or phototherapy.
Patients with psoriasis had a 5-year malignancy rate of 115.5 cases/10,000 person-years, compared with 96/10,000 person-years for the general population. Excluding nonmelanoma skin cancer and lymphoma the rates were similar across treatment groups: etanercept (100.2/10,000), adalimumab (94.6/10,000), infliximab (138.1/10,000), ustekinumab (100.6/10,000), nonbiologics (116.8/10,000), and phototherapy (117.3/10,000).
Non-melanoma skin cancer was far and away the most common malignancy in psoriasis patients, occurring at a rate of 147.2/10,000 person-years in psoriasis patients compared to only 94.2/10,000 person-years among the general public. Rates were highest in patients treated with adalimumab (234.2/10,000 person-years) and ustekinumab (233.3/10,000) and lowest in those treated with etanercept (155.9/10,000).
Rates of lymphoma were also higher in psoriasis patients than the general public (11.1/10,000 vs. 6.6/10,000). Rates of this hematologic cancer were highest with ustekinumab (25.1/10,000) and lowest with etanercept (6.9/10,000).
The study author, Dr. Kimball concluded that these large database queries continue to be reassuring that most therapies used in the management of psoriasis are not changing the risk for common cancers, excluding lymphoma and skin cancer. Patients with psoriasis should ensure that the benefits of therapy outweigh any risks including that of developing a cancer. Longer follow up will better define the relationship between these anti-psoriatic drug therapies and cancer.
Reference: