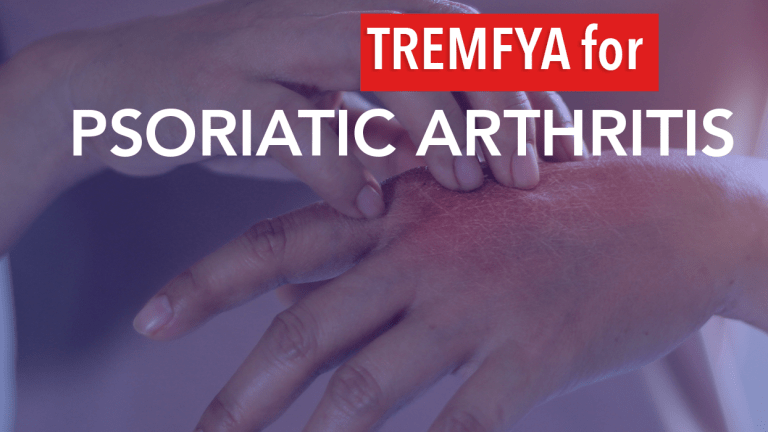 Tremfya (guselkumab) for Psoriatic Arthritis
The Il-23 inhibitor Tremfya is an effective treatment of Psoriatic Arthritis
Tremfya (guselkumab) is a human monoclonal antibody that binds to the p19 subunit of interleukin 23, that has been approved for the treatment of moderate-to-severe psoriasis. It was reported to improve dactylitis in a phase II study of 149 patients with PsA. Overall ~ 75% of PsA patients who were treated achieved remission of dactylitis which can be very difficult to treat using existing drugs. 
Results from the VOYAGE clinical trial of Tremfya compared with Humira (adalimumab) in patients with psoriasis (18% of whom self-reported arthritis symptoms). Both drugs resulted in improvement but Tremfya was significantly more successful in clearing scalp psoriasis.
The VOYAGE 2', a phase III double blind clinical study compared Tremfya with Humira and placebo in patients with moderate to severe psoriasis. Changes in patient reported outcomes were significantly better for Tremfya than placebo in the PsA subgroup as well as the whole group.
Mease PJ, McInnes IB, Tam L-S, et al. Comparative effectiveness of guselkumab in psoriatic arthritis: results from systematic literature review and network meta-analysis. Rheumatology (Oxford). Published online March 24, 2021. doi:10.1093/rheumatology/keab119