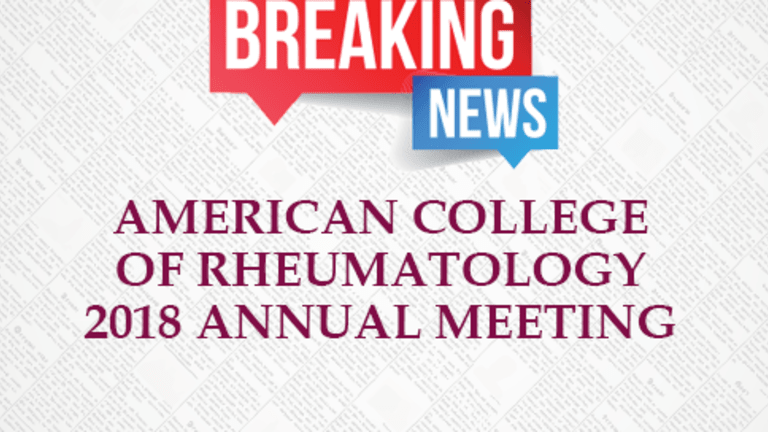 Filgotinib Selective JAK 1 Inhibitor Effective For Psoriatic Arthritis
Research suggests filgotinib can benefit psoriatic arthritis patients with difficult to control disease.
by Dr. C.H. Weaver M.D. 10/24/2018
​
Results of the "EQUATOR" clinical trial were released at the plenary session presentation of the 2018 American College of Rheumatology Annual Meeting in Chicago and published in the Lancet medical journal this month. The EQUATOR study demonstrated that filgotinib improved the signs and symptoms of patients with psoriatic arthritis whose disease had not responded to prior therapies.
About Filgotinib
Filgotinib is a Janus kinsase inhibitor with selectivity for subtype JAK 1 of this enzyme. It is considered a promising medication because it inhibits JAK1 selectively. Less selective JAK inhibitors like Xeljanz (tofacitinib) are already successfully used for the treatment of inflammatory conditions and have demonstrated long term effectiveness. Their lack of selectivity however leads to some dose-limiting side effects and selective JAK 1 inhibitors are being developed to avoid these complications.
About Psoriatic Arthritis
Psoriatic arthritis is a condition that stems from psoriasis, an autoimmune disease in which the body's immune system attacks the skin, resulting in scaly, red patches on the skin. In some psoriasis patients, the immune system attacks the joints as well, leading to inflammation and the condition known as psoriatic arthritis. Overall about 1 to 3 % of the population of the United States has psoriasis and approximately 30% of people with psoriasis have psoriatic arthritis.
Treating Autism: How Omega-3 Fish Oil Helps
Reduced social contact and the performance of repetitive activities are two behavioral traits that are altered in the neurodevelopmental condition known as an autism spectrum disorder (ASD).
Symptoms of psoriatic arthritis are highly variable among patients, coming and going over time and affecting one or many joints of the body. Psoriatic arthritis can be painful and could affect any joint in the body, especially larger ones in the lower extremities, the joints of fingers and toes, and the spine. But it can also cause swelling in areas where tendons and ligaments attach to bones, known as enthesitis, or swelling of an entire finger or toe, known as dactylitis.
About the EQUATOR Study in Psoriatic Arthritis
In the EQUATOR clinical trial 131 adults with moderately to severely active psoriatic arthritis who had an inadequate response or were intolerant to at least one conventional disease-modifying anti-rheumatic drug (cDMARD) were treated with filgotinib and directly compared to similar patients receiving a placebo. Overall 80 percent of filgotinib treated patients responded to treatment 16 weeks from starting filgotinib compared with 33 percent of individuals receiving a placebo. Filgotinib treated patients experience greater improvement using several measures of disease activity and from baseline in the Health Assessment Questionnaire Disability Index (HAQ-DI**).** Filgotinib therapy was well tolerated with minimal side effects or adverse effects reported relative to placebo treatment.
According to Dr. Philip J. Mease, M.D., Director of Rheumatology Research, Swedish-Providence-St. Joseph Health Systems and Clinical Professor, University of Washington. "Effective treatment for psoriatic arthritis is critical for relieving pain and inflammation and helping to prevent joint damage. Unfortunately, not all patients respond to currently available therapies. These results indicate that filgotinib has the potential to address the needs of individuals who require additional treatment options."
Reference:
Efficacy and safety of filgotinib, a selective Janus kinase 1 inhibitor, in patients with active psoriatic arthritis (EQUATOR): results from a randomised, placebo-controlled, phase 2 trial: (18)32483-8/fulltext