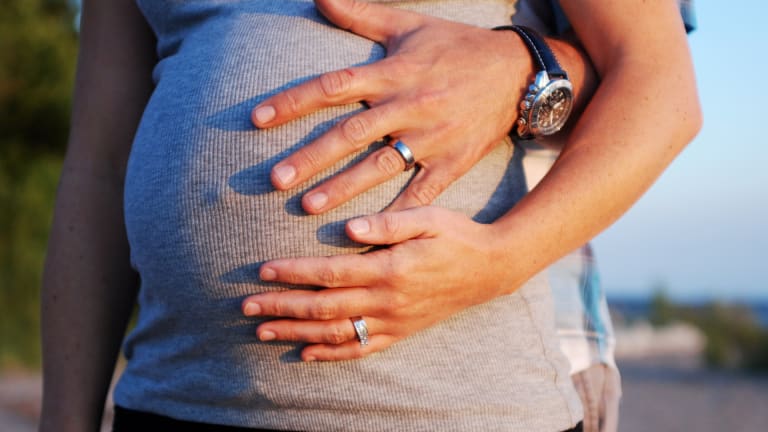 FDA Expands Cimzia Label for Use During Pregnancy
Cimzia provides women with autoimmune inflammatory disease the option to control disease during pregnancy
by Dr. C.H. Weaver M.D. Updated 8/2021
The US Food and Drug Administration (FDA) approved a label update to include pharmacokinetic data showing low transfer of Cimzia® (certolizumab pegol) through the placenta and minimal transfer to breast milk from mother to infant. (1)
The updated data include essential information that will help healthcare providers inform women with chronic inflammatory diseases, including rheumatoid arthritis (RA), ankylosing spondylitis (AS), psoriatic arthritis (PsA), and Crohn disease through their reproductive period.
About Cimzia
Cimzia belongs to a class of medications called tumor necrosis factor–alpha inhibitors (TNF) and is currently approved in the United States for the treatment of Crohn's disease, rheumatoid arthritis, ankylosing spondylitis, and psoriatic arthritis. TNF is a major contributor to inflammation and joint damage. Cimzia is a very small protein and would quickly be cleared from the body after injection so it has been "attached" to PEGOL through a process called PEGylation which allows the small anti-TNF molecule to last longer in the body. Cimzia only needs to be administered every two weeks and is given by injection under the skin.
Some studies have suggested that active inflammatory disease during pregnancy can have implications for both mother and infant, including an increased risk for miscarriage, difficulties during the third trimester, and an increased risk for preterm delivery.(2) For her patients who are pregnant or plan to become pregnant some physicians use either Cimzia or "off label" Enbrel (etanercept) because these two biologics, unlike others, don't cross the placenta in the third trimester.(3)
The recent FDA approval of the label change was based on The CRIB and CRADLE clinical trials in women with RA, AS, PsA, and Crohn disease. The CRIB study found that there is negligible to low transfer of Cimzia through the placenta from mother to child during pregnancy, and The CRADLE clinical trial demonstrated that there is minimal transfer of Cimzia from mother to infant during lactation. (1,3)
Treating Autism: How Omega-3 Fish Oil Helps
Reduced social contact and the performance of repetitive activities are two behavioral traits that are altered in the neurodevelopmental condition known as an autism spectrum disorder (ASD).
Women with chronic inflammatory conditions have historically experienced uncertainty during motherhood due to the lack of information on treatment during pregnancy and breastfeeding. This often resulted in the stopping of their treatment during pregnancy when they needed disease control the most. The information from the CRIB and CRADLE trials and subsequent FDA label expansion for Cimzia provide helpful information for women as they make decisions about treatment during pregnancy and breastfeeding.
References:
CIMZIA® (certolizumab pegol) label update marks major advance for women of childbearing age with chronic inflammatory disease in the U.S. [press release]. Brussels, Belgium: UCB. . Published March 22, 2018. Accessed March 22, 2018.
Brouwer J, Laven JS, Hazes JM, Dolhain RJ. Miscarriages in female rheumatoid arthritis patients: associations with serologic findings, disease activity, and antirheumatic drug treatment.Arthritis Rheumatol. 2015;67(7):1738–43.