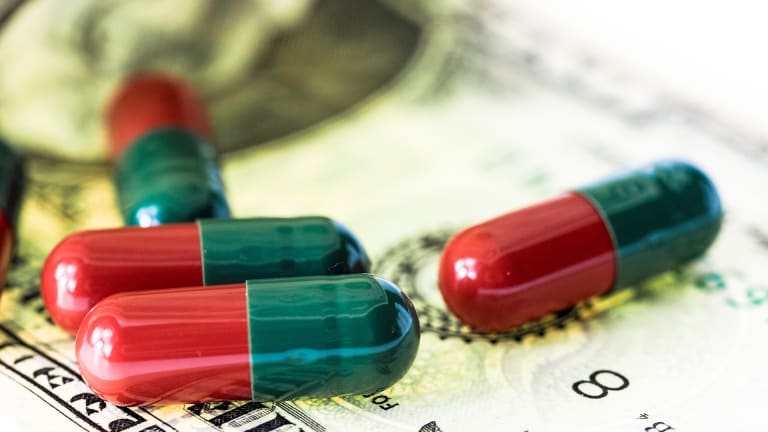 Drug Payment Assistance Programs for Rheumatoid & Psoriatic Arthritis
Drug Payment Assistance Programs for Rheumatoid & Psoriatic Arthritis
by Dr. C.H. Weaver M.D. Updated 08/21
Managing a chronic disease, such as rheumatoid arthritis (RA) or psoriatic arthritis (PsA) is difficult enough to begin with and can be made much more difficult if you are unable to afford your medications or health insurance premiums.
To help ease the burden of medication costs, many drug or pharmaceutical companies have created copay assistance programs to help patients who cannot afford to pay for prescription medications. Some drug manufacturers provide financial help directly. To learn about and access these copay assistance programs, visit the drugs brand website directly.
In addition to copay assistance programs several organizations offer additional help and resources for paying for prescribed medications, insurance premiums and transportation costs to obtain treatment.
In order to participate in these programs patients typically must have valid medical insurance that covers the prescribed medication, which in turn must be included on the program formulary; and the patient must meet annual income criteria established by each programs.
Treating Autism: How Omega-3 Fish Oil Helps
Reduced social contact and the performance of repetitive activities are two behavioral traits that are altered in the neurodevelopmental condition known as an autism spectrum disorder (ASD).
Good Days
Good Days, formerly known as the Chronic Disease Fund, provides direct financial assistance to RA patients prescribed Humira, Cimzia or Remicade.
Good Days offers a Premium Assistance Program that helps patients find, and pay for, appropriate health insurance coverage and a travel program that offers transportation services for pre-approved medical appointments to obtain treatment.
The Assistance Fund:
The Assistance Fund Copay Assistance Program offers financial support to individuals with rheumatoid arthritis who need help paying for their out-of-pocket expense for approved specialty medications covered by insurance.
The Assistance Fund Health Insurance Premium Assistance Program offers financial assistance to individuals who need help paying for their monthly health insurance premiums.
The PAN Foundation:
The Patient Access Network (PAN) Foundation is an independent, national organization dedicated to helping federally and commercially insured people living with chronic, life-threatening and rare diseases with the out-of-pocket costs for their prescribed medications. Partnering with generous donors, healthcare providers and pharmacies, PAN provides the underinsured population access to the healthcare treatments they need to best manage their conditions and focus on improving their quality of life.
Caring Voices Coalition:
Caring Voices Coalition (CVC) offers non-financial assistance to individuals with RA. CVC insurance specialists can assist with denied claims appeals and help patients resolve insurance issues and explore sources of new or improved insurance coverage.
The CVC Social Security disability program supports patients through the various stages of the Supplemental Security Income (SSI) and Social Security Disability Insurance (SSDI) application process. Support staff are available to assess eligibility, submit claims for benefits and facilitate the process.