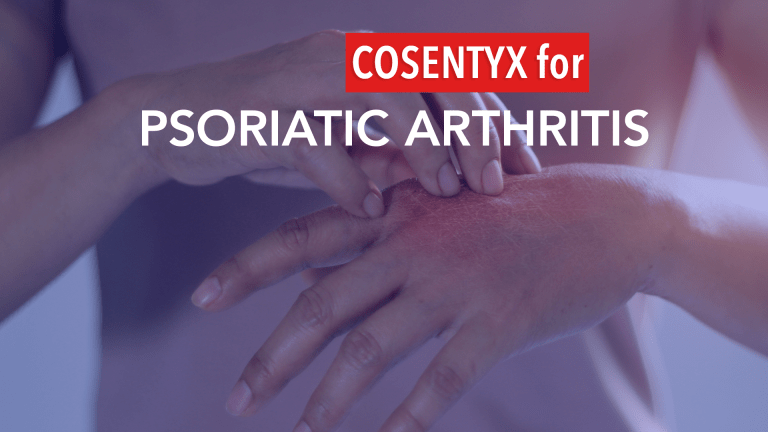 Cosentyx Improves Mobility and Quality of Life for Individuals with Psoriasis
Doctors evaluated mobility, self-care, and activities of daily living in Cosentyx treated patients.
by Dr. C.H. Weaver M.D. 2/2019
Cosentyx (secukinumab) is used for the treatment of psoriasis, psoriatic arthritis and other autoimmune inflammatory diseases and has been evaluated in multiple clinical trials. Researchers recently pooled the data from four key trials and evaluated quality of life measures.
The researchers reported that in individuals with psoriasis, Cosentyx improves mobility, self-care, and activities of daily living (e.g., work, study, housework, family or leisure activities) when compared with placebo.
The analyses was possible because researchers collected outcomes data from four pivotal clinical trials, ERASURE, FIXTURE, FEATURE, and JUNCTURE each of which evaluated quality of life measures using a standard questionnaire. In each trial individuals were treated with either Cosentyx or a placebo and directly compared. The surveys were performed 4, 8, and 12 weeks after beginning therapy.
The survey results revealed that at week 4, the percentage of patients reporting no problems in mobility (61%), self-care (71%), or change in usual activities (64%) was significantly improved in the Cosentyx treated individuals. Cosentyx treated individuals were twice as likely to have improved mobility, selfcare and daily activities and these trends persisted when evaluated 8 and 12 weeks from initiation of treatment.
Treating Autism: How Omega-3 Fish Oil Helps
Reduced social contact and the performance of repetitive activities are two behavioral traits that are altered in the neurodevelopmental condition known as an autism spectrum disorder (ASD).
Reference:
Feldman SR, Gomez B, Meng X, et al. Secukinumab Rapidly Improves Mobility, Self-Care, and Usual Activities in Patients With Psoriasis: Pooled Analysis From Four Phase 3 Trials. Poster presented at Maui Derm for Dermatologists 2019; January 26-30, 2019, Maui, Hawaii, USA.