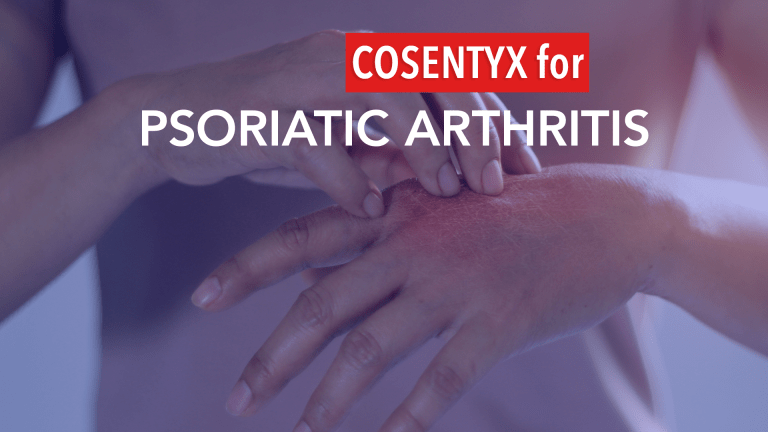 Cosentyx Highly Effective for Treatment of Scalp Psoriasis
Cosentyx Highly Effective for Treatment of Scalp Psoriasis
by Dr.C.H. Weaver M.D. updated 09/2021
Psoriasis is a chronic skin condition caused by an overactive immune system affecting 1-3% of people in the United States. Symptoms include flaking, inflammation, and thick, white, silvery, or red patches of the skin and scalp.  Psoriasis can also cause discoloration and pitting of finger and toenails as well as inflammation of the joints and spine.   The National Psoriasis Foundation estimates that approximately 30% of people with psoriasis will have psoriatic arthritis and 5%-20% will have Involvement of the spine or anklyosing spondylitis.
Cosentyx (secukinumab), a monoclonal antibody directed against interleukin 17A which is commonly used for the treatment of moderate-to-severe plaque psoriasis and psoriatic arthritis appears to be both safe and effective for treating moderate-to-severe scalp psoriasis, according to findings from a clinical study published in the Journal of the American Academy of Dermatology.
Scalp psoriasis may affect a small area of the body overall, but it can have large effects on quality of life and is one of the more difficult areas to treat topically due to noncompliance because of hair getting in the way, so its difficult to use creams and ointments.
The clinical trial evaluated 102 patients treated with Cosentyx or placebo weekly up until four weeks, and then every four weeks up to 20 weeks.  Overall, there was about a 75% improvement across the board in all patients receiving treated with Cosentyx compared to placebo and the study authros concluded that Cosentyx represents a significant improvement in the treatment of scalp psoriasis, which has a very high impact on individuals quality of life."
Treating Autism: How Omega-3 Fish Oil Helps
Reduced social contact and the performance of repetitive activities are two behavioral traits that are altered in the neurodevelopmental condition known as an autism spectrum disorder (ASD).
Reference: 
[The effect of secukinumab on moderate-to-severe scalp psoriasis: Results of a 24-week, randomized, double-blind, placebo-controlled phase 3b study](http://www.jaad.org/article/S0190-9622(17%2931781-4/fulltext)