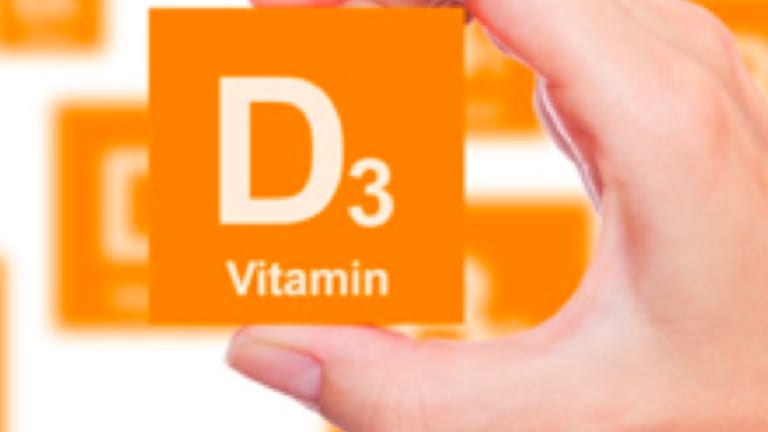 Vitamin D May Help Manage Pain from Osteoarthritis
Study suggests that patients who suffer from osteoarthritis may get some relief from Vitamin D.
by MedMaven Updated 8/2021
Patients who suffer from osteoarthritis (OA) pain and are deficient in vitamin D may get some relief with vitamin D supplementation. These findings were presented at the World Congress on Osteoporosis, Osteoarthritis and Musculoskeletal Diseases in Milan, Italy, March 26–29.
Like rheumatoid arthritis (RA), osteoarthritis involves joint inflammation. The two conditions, however, have very different causes, symptoms, and treatments. Unlike RA, OA is not an autoimmune disease but rather a condition characterized by the breakdown of cartilage in a joint, which also involves changes to bone, ligaments, and other parts of the joint. As cartilage is lost, bones can begin to rub against each other, causing pain and swelling.
Treatment for OA can include exercise to strengthen muscles that support joints and help keep joints flexible as well as medications to help manage pain. In addition, although there's currently no clear evidence that supplements can help improve joint health, it's thought that vitamin D may provide some joint protection.
In order to evaluate whether vitamin D supplements might help manage OA, researchers have compared the effects of the vitamin with placebo in patients with knee pain from OA. The study enrolled 413 participants who had OA knee pain and low levels of vitamin D in their bloodstream at the start of the study. Patients were divided into two treatment groups: 209 patients received vitamin D (a single 50,000 IU monthly vitamin D3 capsule), and 204 received a monthly placebo capsule. The researchers followed the patients for two years.
To determine how patients responded to vitamin D, the researchers used MRI to measure changes in knee cartilage and also used an established index to measure changes in knee pain.
After two years, patients who received vitamin D had significantly higher blood levels of vitamin D—about four times more—than the placebo group: 40.6 nmol/L (nanomoles per litre) versus 6.7 nmol/L, respectively. In the first analysis, the vitamin D patients didn't have significant improvements in cartilage volume or pain, despite higher blood vitamin D levels. When the researchers analyzed the patients again, however, they found that knee pain had decreased more for the vitamin D patients than the placebo patients.
Treating Autism: How Omega-3 Fish Oil Helps
Reduced social contact and the performance of repetitive activities are two behavioral traits that are altered in the neurodevelopmental condition known as an autism spectrum disorder (ASD).
While side effects for all patients tended to be minor, they were more common in the vitamin D group. Severe side effects were rare in both the vitamin D and placebo groups.
According to this study, patients with knee pain from OA and low levels of vitamin D may be able to decrease their discomfort with vitamin D supplementation. Though even a modest improvement in pain may be important for many patients, these findings do not suggest that vitamin D can help improve the actual cartilage loss and joint damage of OA.
Reference: 
i.  Jin X, Cicuttini F, Wluka A et al. Vitamin D Supplementation for the Management of Knee Osteoarthritis: a Two Year Double Blind Randomized Controlled Trial. Abstract presented at: 2015 World Congress on Osteoporosis, Osteoarthritis and Musculoskeletal Diseases; March 26–29, 2015; Milan, Italy. Abstract OP0296.