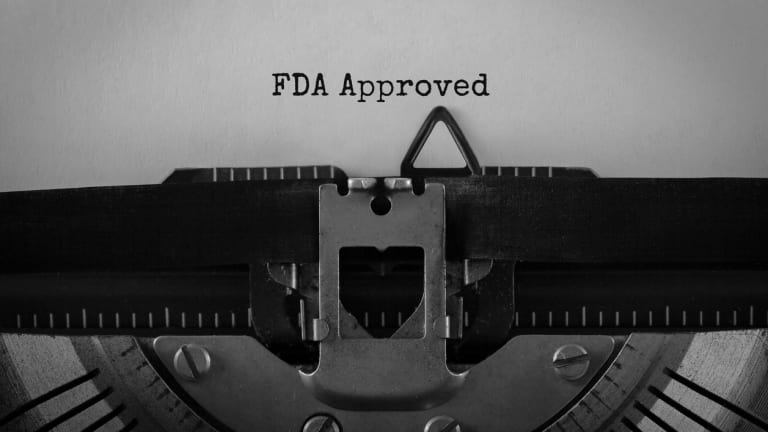 The FDA has approved the First Generic Versions of Celebrex
The FDA has approved the First Generic Versions of Celebrex, for Treatment of Rheumatoid Arthritis and Acute Pain.
by Dr. C. H. Weaver M.D. Updated 09/21
Celebrex (celecoxib) is a non-steroidal anti-inflammatory drug. Celebrex reduces the activity of cyclooxygenase 2 (COX-2)-a protein involved in the promotion of inflammation. Celebrex may be used for controlling pain from inflammation such as that experienced in Rhemuatoid Arthritis and other forms of arthritis. Data has also indicated that Celebrex may provide protection against the development of colon adenomas and colorectal cancer and improve cachexia in some patients.(1,2)
Teva and Mylan Pharmaceutical specialize in the manufacturing of "generic" drugs and have recently received approval to market celecoxib capsules.  This is important for patients because they need access to affordable treatment options for chronic conditions.  Health care professionals and patients can be assured that these FDA-approved generic drugs have met rigorous approval standards.  Generic prescription drugs approved by the FDA have the same quality and strength as brand-name drugs. Generic drug manufacturing and packaging sites must pass the same quality standards as those of brand-name drugs.
Celecoxib is a non-steroidal anti-inflammatory drug (NSAID). All NSAIDs have a boxed warning in their prescribing information alerting health care professionals and patients about the risk for heart attack or stroke that can lead to death. This chance increases for people with heart disease or risk factors for it, such as high blood pressure, or taking NSAIDs for long periods of time. The boxed warning also highlights the risk for serious, potential life-threatening gastrointestinal bleeding that has been associated with use of NSAIDs.
In clinical trials, the most commonly reported adverse reactions in patients taking the drug for arthritis were abdominal pain, diarrhea, indigestion (dyspepsia), flatulence, swelling of the feet or legs (peripheral edema), accidental injury, dizziness, inflammation of the throat (pharyngitis), runny nose (rhinitis), swollen nasal passages, (sinusitis), upper respiratory tract infection and rash.
Treating Autism: How Omega-3 Fish Oil Helps
Reduced social contact and the performance of repetitive activities are two behavioral traits that are altered in the neurodevelopmental condition known as an autism spectrum disorder (ASD).
References:
Bertagnolli M, et al. Celecoxib reduces sporadic colorectal adenomas: Results from the Adenoma Prevention with Celecoxib (APC) trial. 2008 annual meeting of the American Association for Cancer Research. Abstract CP-3.
Lai V, George J, Richey L, et al. Results of a pilot study of the effects of celecoxib on cancer cachexia in patients with cancer of the head, neck and gastrointestinal tract. Head and Neck [early online publication]. July 5, 2007. DOI: 10.1002/hed.20662.