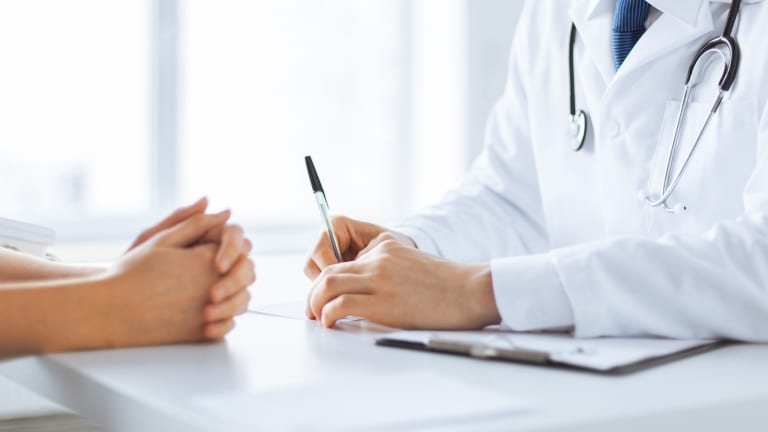 Update of Treat to Target Recommendations for Axial Spondylitis
Dr. David Borenstein M.D. reviews recent task force recomendations for management of axial spondylitis
by Dr. David Borenstein M.D. updated 09/2021
Update of Treat to Target Recommendations for Axial Spondylitis
An international committee of experts met to assess and revise its earlier recommendations regarding treating to target in patients with axial spondylitis (SpA).
The 34 member task force committee met and included 4 patients, 1 (non-MD) health professional, 2 dermatologists and 28 rheumatologists (6 from North America, 22 from Europe). They authored 5 overarching principles and 11 recommendations, some included in the original and others being new recommendations.
Overarching Principles
The treatment target must be based on a shared decision between patient and rheumatologist. The patients felt strongly about the need for physicians to adhere to evidence-based therapies and to educate patients on the importance of such therapies versus unproven approaches.
Treatment to target by measuring disease activity, and adjusting therapy accordingly, improves outcomes. This is based on data from other inflammatory conditions however no study has been performed in axial SpA, (it was deemed that such an approach could also improve outcomes in axial SpA).
Axial SpA is a multifaceted systemic diseases; the management of musculoskeletal and extra-articular manifestations should be coordinated, as needed, between the rheumatologist and other specialists.
The goals of treating the patient with axial SpA are to optimize long-term health-related quality of life and social participation through control of signs and symptoms, prevention of structural damage, preservation of function, and avoidance of side effects.
Abrogation of inflammation is important to achieve these goals.
Consensus Recommendations
The treatment target should be clinical remission/inactive disease of musculoskeletal (arthritis, dactylitis, enthesitis, axial disease) and extra-articular manifestations.
The treatment target should be individualized based on the current clinical manifestations of the disease; the treatment modality should be considered when defining the time required to reach the target.
Clinical remission/inactive disease is defined as the absence of clinical and laboratory evidence of significant disease activity.
Low/minimal disease activity may be an alternative treatment target.
Disease activity should be measured on the basis of clinical signs and symptoms, and acute phase reactants
Validated measures of musculoskeletal disease activity and assessment of cutaneous and/or other relevant extra-articular manifestations should be used in clinical practice to define the target and to guide treatment decisions; the frequency of the measurements depends on the level of disease activity.
In axial SpA, the disease activity score is a preferred measure and should be considered to define the target.
The choice of the target and of the disease activity measure should take comorbidities, patient factors and drug-related risks into account.
In addition to clinical and laboratory measures, imaging results may be considered in clinical management.
Once the target is achieved, it should ideally be maintained throughout the course of the disease.
The patient should be appropriately informed and involved in the discussions about the treatment target, and the risks and benefits of the strategy planned to reach this target.
Treating Autism: How Omega-3 Fish Oil Helps
Reduced social contact and the performance of repetitive activities are two behavioral traits that are altered in the neurodevelopmental condition known as an autism spectrum disorder (ASD).