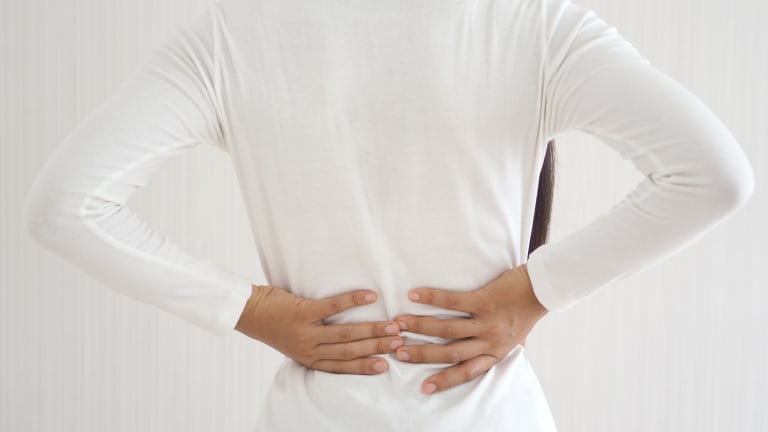 The Impact of AS in Women
Research suggests AS occurs equally in men and women-women are treated differently and experience more negative outcomes
The Social-Economic Impact of Ankylosing Spondylitis in Women is Significant
by Dr. David Borenstein Medically Reviewed by Dr. C.H. Weaver M.D. 02/2022
Ankylosing spondylitis (AS) is an inflammatory disorder of the spine. New data presented at the 2018 American College of Rheumatology Annual Meeting in Chicago suggests that AS may be more common in women than previously thought, that men and women are treated differently, and AS can have have a significant negative economic and social impact particularly in women.
A 10 year study from 2006 to 2016 measured the relative frequency of AS in men and women and the drugs used to treat their illness. In 2006, 40% of AS patients were women, and this increased to 47% in 2016. It has long been thought that AS is more common in men however this and other recent information suggests AS may be equally common in both men and women.
A second study of 235 AS patients, 174 (74%) women, reported on the impact of AS on daily life. Depression (62%), anxiety (54%), and fibromyalgia (36%) were the most common comorbidities reported. Approximately 90% of AS patients reported complete or partial unemployment related to AS. Women tended to experience a greater negative impact from AS on their work productivity. Both men and women described difficulty spending time with friends and family and believed a lack of understanding of their disease affected their relationships.
Men and Women with AS also appear to be treated differently. Between 2006 and 2016 the use of non-steroidal anti-inflammatory drugs (NSAIDS) and non-biologic disease modifying drugs decreased while the use of biologics and corticosteroids increased. In general, men were prescribed anti-tumor necrosis factor antibody more frequently than women who were more likely to be treated with opioids, anti-convulsants, muscle relaxants and NSAIDS.
Treating Autism: How Omega-3 Fish Oil Helps
Reduced social contact and the performance of repetitive activities are two behavioral traits that are altered in the neurodevelopmental condition known as an autism spectrum disorder (ASD).
Ankylosing spondylitis was once thought to be a disease predominantly affecting men. New research continues to suggest that AS is just as common in women, women are treated differently, and the economic and social impact on women is significant.
Reference:
Walsh J et al. In diagnostic prevalence and treatment patterns of male and female ankylosing spondylitis patients in the United States 2006-2016 . (abstract 910) Arthritis Rheumatol. 2018;70 (suppl 10)
Nowell WB et al: Health-related quality of life in patients with ankylosing spondylitis in the United States. (Abstract 1384) Arthritis Rheumatol 2018; 70 (suppl 10)