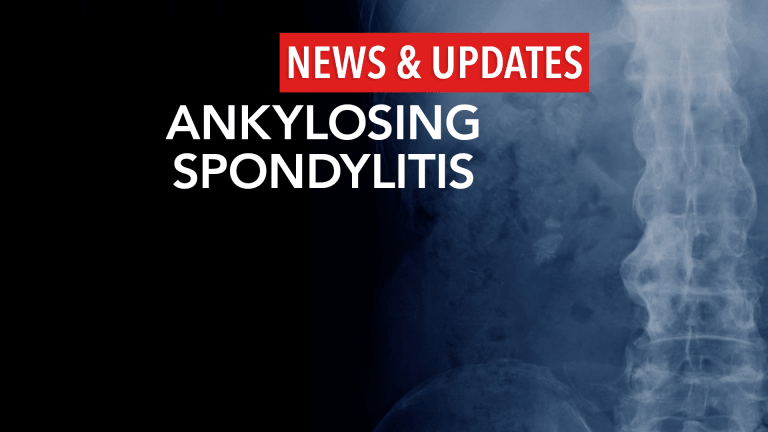 Secukinamab: A New Class of Therapy for Ankylosing Spondylitis Patients
Interleukin-17 (IL-17) is a protein produced by immune cells that you may not think of at any time during your busy day
by Dr. C.H. Weaver M.D.
Medically reviewed by Dr. C.H. Weaver M.D. 08/09/2021​​
But, if you are an individual with ankylosing spondylitis (AS), you should be interested. It seems that this cytokine (a messenger between cells) plays an important role in the symptoms associated with AS, including morning stiffness, limited spine motion, and overall fatigue.
Currently, two types of therapy are used for patients with AS. Nonsteroidal anti-inflammatory drugs (NSAIDs) like aspirin, naproxen, meloxicam, diclofenac, and  celecoxib, decrease the inflammation associated with the illness. Anti-tumor necrosis factor (TNF) antibodies are biologic therapies (Enbrel, Humira, Remicade, Cimzia, Simponi) that decrease the excessive amount of this factor produced by AS patients. About 33% of AS patients do not obtain adequate relief to control their illness with NSAIDs or anti-TNFs.
Secukinamab (Cosentyx) is an anti-IL17 antibody that is approved for the treatment of the skin disease, psoriasis. An article was published in the New England Journal of Medicine reporting the benefit of secukinamab in AS patients. A total of 371 individuals participated in the 16 week study. At week 16, 61%, 60%, and 29% had 20% improvement or more in improved pain and function with subcutaneous doses of 150 mg, 75 mg, or placebo, respectively. The study was continued with monthly injections for a total of a year. The benefits from secukinamab were measured throughout the yearlong study most consistently in the 150 mg subcutaneous injection.
The safety profile of secukinamab is similar to those of anti-TNF antibody therapy. Infections did occur more commonly in the secukinamab group compared to placebo. No deaths occurred related to infections.
Treating Autism: How Omega-3 Fish Oil Helps
Reduced social contact and the performance of repetitive activities are two behavioral traits that are altered in the neurodevelopmental condition known as an autism spectrum disorder (ASD).
Take Home Message:  The anti-IL-17 antibody secukinamab is a new form of therapy for AS patients who have failed anti-TNF therapy. This therapy has been approved for AS treatment in Europe. The hope is that within a year, secukinamab will gain an indication for the treatment of AS in the U.S.A.
Reference: 
i.  Baeten D et al. Secukinamab, an Interleukin-17A inhibitor, in Ankylosing Spondylitis. N Engl J Med 2015;373: 2534-2548