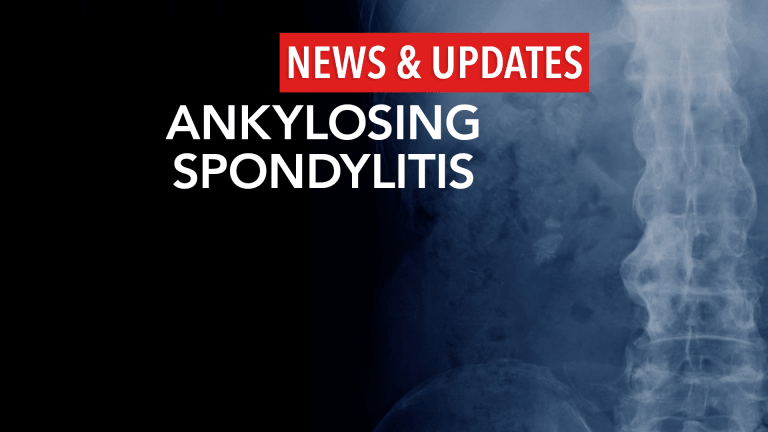 JAK Inhibitor Treatment to Become Available for Ankylosing Spondylitis
First Oral JAK Inhibitor approved for treatment of ankylosing spondylitis.
by Drs. David Borenstein M.D. and C.H. Weaver M.D. 4/2022
Many individuals with ankylosing spondylitis (AS) still don't experience optimal treatment and relief of symptoms with currently available therapies and researchers continue to try to develop more effective treatments.
Janus kinase (JAK) inhibitors are new class of small molecules that are taken orally that are regulators of the immune response and should represent a new treatment option for individuals with AS. As opposed to biologic therapies that inhibit one cell signal (cytokine), JAK inhibitors blockade a variety of intracellular cell signaling pathways. This family of cytokines including JAK1, JAK2, JAK3, and Tyrosine Kinase 2 can form a variety of combinations that transmit signals from the cell surface to the cell nucleus. These signals result in the production of a range of factors that are important in the development of an inflammatory response.1-4
JAK inhibitors like Xeljanz (tofacitinib) are already successfully used for the treatment of inflammatory conditions and have demonstrated long term effectiveness.
Xeljanz (tofacitinib) is a Type 1/3 JAK inhibitor and the first orally administered JAK inhibitor approved for the treatment of AS. Xeljanz is also approved for the treatment of rheumatoid and psoriatic arthritis. The Food and Drug Administration (FDA) approval was based on a phase 3, multicenter, randomized double-blind, placebo-controlled study that evaluated the efficacy and safety of Xeljanz 5 mg twice daily versus placebo in 269 adult patients living with active AS. At week 16 following treatment with Xeljanz or placebo 56% of the Xeljanz treated patients achieved 20% improvement of AS symptoms compared with only 29% of individuals receiving a placebo and 41% had 40% improvement of AS parameters compared to 12% with placebo.4
Treating Autism: How Omega-3 Fish Oil Helps
Reduced social contact and the performance of repetitive activities are two behavioral traits that are altered in the neurodevelopmental condition known as an autism spectrum disorder (ASD).
Xeljanz is approved for those AS patients who have failed one or more tumor necrosis factors. The dose is 5mg twice a day by an oral route. Xeljanz is the first biologic oral therapy approved for the treatment of AS which represents a significant advance for patients.
References:
van der Heijde D et al. Efficacy and safety of filgotinib, a selective Jasnus kinase 1 inhibitor, in patients with active ankylosing spondylitis (TORTUGA): results from a randomized, placebo-controlled, phase 2 trial. Lancet 2018;392:2378-2387

Positive Trial Results with Filgotinib in Psoriatic Arthritis and Ankylosing Spondylitis Both Published in The Lancet
thelancet.com/journals/lancet/article/PIIS0140-6736)(18)32463-2/fulltext
https://old.firstwordpharma.com/node/1887681?al=393932-c99e80aa071c196525ae50c127cee33c&tsid=28>