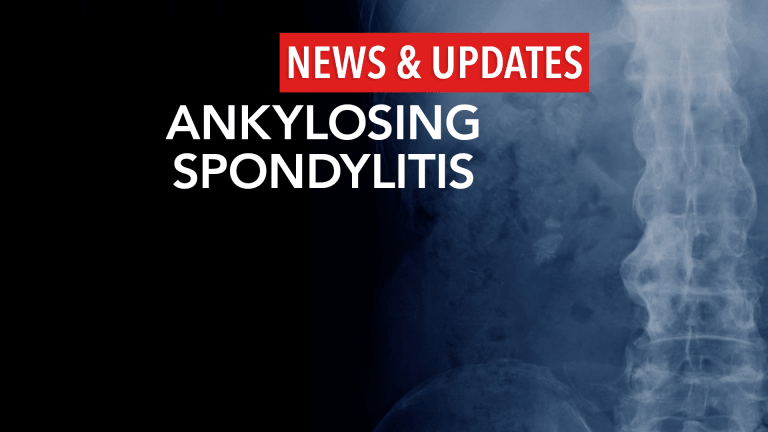 JAK InhibitorTreatment to Become Available for Ankylosing Spondylitis in 2019
Selective JAK Inhibitors to expand treatment option for ankylosing spondylitis.
by Drs. David Borenstein M.D. and C.H. Weaver M.D. 12/2018​
Many individuals with ankylosing spondylitis (AS) still don't experience optimal treatment and relief of symptoms with currently available therapies and researchers continue to try to develop more effective treatments.
Janus kinase (JAK) inhibitors are new class of small molecules that are taken orally that are regulators of the immune response and should represent a new treatment option for individuals with AS. As opposed to biologic therapies that inhibit one cell signal (cytokine), JAK inhibitors blockade a variety of intracellular cell signaling pathways. This family of cytokines including JAK1, JAK2, JAK3, and Tyrosine Kinase 2 can form a variety of combinations that transmit signals from the cell surface to the cell nucleus. These signals result in the production of a range of factors that are important in the development of an inflammatory response.
Both upadacitinib and filgotinib are close to FDA approval and should become available in 2019. Filgotinib has selectivity for subtype JAK 1 and is considered promising because it inhibits JAK1 selectively. Less selective JAK inhibitors like Xeljanz (tofacitinib) are already successfully used for the treatment of inflammatory conditions and have demonstrated long term effectiveness. Their lack of selectivity however leads to some dose-limiting side effects and selective JAK 1 inhibitors are being developed to avoid these complications.
About the TORTUGA Study
The results of the recently published TORTUGA clinical trial suggest filgotinib represents a new and effective treatment option for AS. JAK 1 inhibitors will be a new category of therapy for AS patients who are not improved by non-steroidal and biologic agent treatment.
The TORTUGA clinical trial assessed the safety and effectiveness of filgotinib in adult patients with moderately to severely active AS. A total of 116 patients were treated with filgotinib 200 mg or a placebo (sugar pill) once daily for 12 weeks and directly compared. The filgotinib treated patients experienced a significant improvement in disease activity and the medication was generally well tolerated.
A total of 116 randomly assigned AS patients were treated, 58 received 200 mg of filgotinib and 58 received placebo in this phase 2 clinical trial. At 12 weeks, the filgotinib group had significant improvement compared to the placebo group as measured by an AS activity score along with other secondary outcomes. The adverse events were rare in both the filgotinib and placebo groups. The active group noticed improvement within a week of starting therapy.
Filgotinib and upadacitinib should become so in 2019 and patients seeking new treatment options should watch for their approval.
References:
van der Heijde D et al. Efficacy and safety of filgotinib, a selective Jasnus kinase 1 inhibitor, in patients with active ankylosing spondylitis (TORTUGA): results from a randomized, placebo-controlled, phase 2 trial. Lancet 2018;392:2378-2387

Positive Trial Results with Filgotinib in Psoriatic Arthritis and Ankylosing Spondylitis Both Published in The Lancet
thelancet.com/journals/lancet/article/PIIS0140-6736)(18)32463-2/fulltext