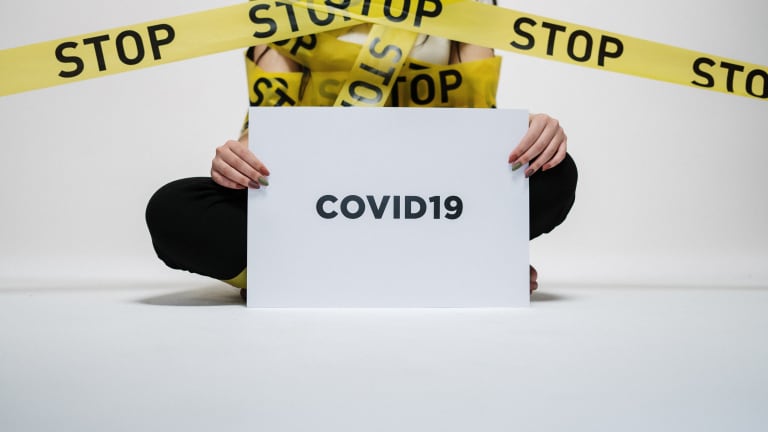 FDA Authorizes Rapid, Affordable at-Home Testing for COVID-19
Affordable, rapid, home testing options become available for COVID-19 testing.
by Dr. C. H. Weaver M.D. 8/26/2020
A COVID-19 test that takes 15 minutes and can be run without lab equipment was just granted emergency use authorization by the FDA. The test will cost $5, and runs on a simple card that uses the same technology as a pregnancy test. (2)
The test, called BinaxNOW, is produced by the health care company Abbott. The company is also launching an app that syncs up with the tests, and gives people who test negative for the virus a "digital health pass" that they can display on their phone. CEO Robert Ford said in a statement that the combination of the test and the app offer a "comprehensive testing solution."
The FDA previously authorized the first COVID-19 diagnostic test with an at home collection option. The kits will "initially be made available to health care workers and first responders and the kits will be available to consumers "in the coming weeks." Samples can be collected and tested from a patient's nose using the testing kit's nasal swabs and saline. Once collected, patients can mail in their sample to LabCorp in an uninsulated package. According to the company's website, a test result will cost $119. That price includes the kit, two-way overnight shipping, "physician services" and the test in LabCorp's laboratory. (1)
More COVID-19 Information​
Treating Autism: How Omega-3 Fish Oil Helps
Reduced social contact and the performance of repetitive activities are two behavioral traits that are altered in the neurodevelopmental condition known as an autism spectrum disorder (ASD).
​
References:
LabCorb. COVID-19 at home kits. . Accessed April 21, 2020.