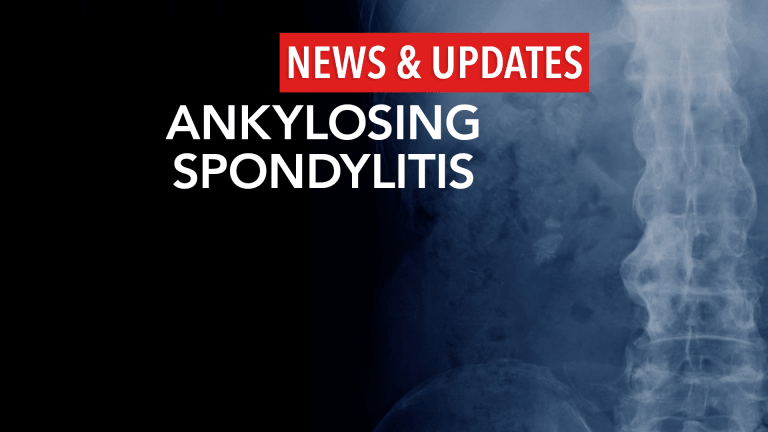 Dose of TNF Therapy Can Be Lowered in Some Patients with Spondyloarthritis
Study suggests dose of TNF medications may be halved in individuals with low disease activity ankylosing spondylitis
by Dr. David Borenstein, MD Executive Editor TheSpineCommunity.com 1/2019
A common question from individuals with ankylosing spondylitis is "can the dose of my TNF inhibitor be reduced or discontinued if there is low disease activity?"
While Tumor Necrosis Factor (TNF) inhibitor antibodies have made control of the inflammation associated with ankylosing spondylitis (AS) possible, the question remains concerning the opportunity to lower or stop the drug and maintain a low disease activity state. Also, among the TNF inhibitors, Enbrel (etanercept), Humira (adalimumab), Remicade (infliximab), Cimzia (certolizumab), or Simponi (golimumab) is one agent any better at achieving disease control at a reduced dose.
A small study from Spain tried to answer these important questions. The investigators screened 157 AS patients with 113 completing the study. These patients were in a low disease activity (LDA) as measured by less than 2 on the Bath Ankylosing Spondylitis Disease Activity Index (BASDAI), no clinical evidence of arthritis or tendonitis, and a normal C-reactive protein for 6 months or longer while taking the recommended dose of TNF inhibitor. A total of 55 AS patients remained on their full-dose TNF inhibitor, while 58 were placed on half dose therapy. The outcome of the study was the number of patients who remained in LDA at one year.
The results showed that 83.8% (47/55) of the full-dose group and 81.3% (48/58) reduced-dose group maintained LDA at 1 year. Treatment was discontinued in 4.8% (3/62) and 13.1% (8/61) full-dose and reduced-dose patients, respectively, for poor disease control. No specific TNF inhibitor was better at reaching LDA at a reduced dose. Serious infections were reported in 11.3% (7/62) assigned to the full dose and 3.3% (2/61) assigned to the reduced dose.
Treating Autism: How Omega-3 Fish Oil Helps
Reduced social contact and the performance of repetitive activities are two behavioral traits that are altered in the neurodevelopmental condition known as an autism spectrum disorder (ASD).
The results of this study suggest that once a LDA is achieved in an AS patient with a TNF inhibitor, the dose can be reduced while maintaining disease control and decreasing the risk of serious adverse events like infections. Individuals taking TNF inhibitors should not change their TNF dose, but discuss whether their situation is appropriate for a dosing change with their treating physician.
Gratacos J et al: Non-inferiority of dose reduction versus standard dosing of TNF-inhibitors in axial spondyloarthritis. Arthritis Res Ther.