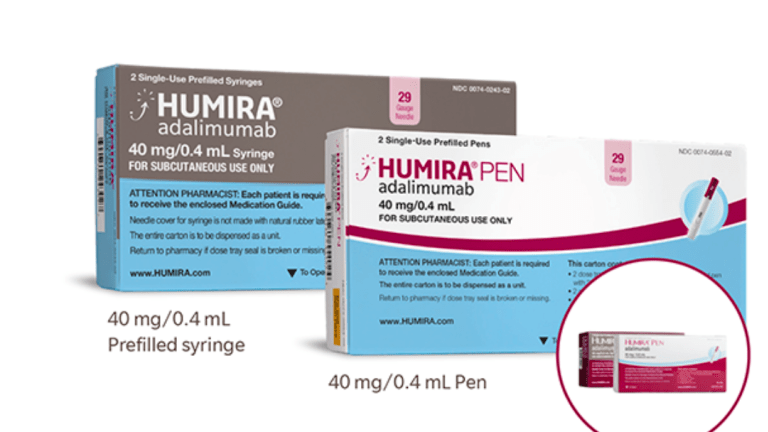 Citrate Free Humira Now Available
Citrate has been removed, the needle size has been reduced, and the overall amount of fluid injected has been decreased.
by Dr. C.H. Weaver M.D. updated 2/2019
Humira (adalimumab) is an effective treatment for Rheumatoid Arthritis, Ankylosing Spondylitis, Psoriasis, Crohn's disease and other chronic inflammatory conditions. Many patients have complained over the years about pain associated with the injection and post injecting stinging. Humira has been repackaged to address these concerns. The new packaging does reduce the discomfort associated with the injection. Here is what you need to know.
Humira Citrate-free is the same Humira that was previously available, just has less pain immediately following injection.
The active ingredient is adalimumab - this is the same as it has been for over 15 years. The citrate buffers associated with pain on injection, and other inactive ingredients, have been removed.
Other enhancements include a thinner needle and 50% less liquid to inject compared to the original presentation.
If you are currently taking Humira you will need a new prescription from your doctor and perhaps a new prior authorization (PA) may be required depending on your insurance. You will not be switched automatically.
The storage and handling requirements for Humira have not changed and remain the same. Humira Citrate-free can be stored at room temperature for up to 14 days. If not used within that time, it should be discarded.
Treating Autism: How Omega-3 Fish Oil Helps
Reduced social contact and the performance of repetitive activities are two behavioral traits that are altered in the neurodevelopmental condition known as an autism spectrum disorder (ASD).
Reference: